World News in Brief: July 30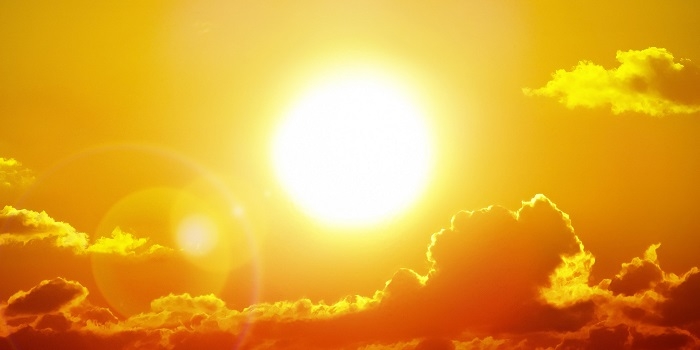 High temperatures across Europe this month have unleashed a prolonged marine heatwave in the Mediterranean Sea that could ravage ecosystems and kill off several species in the coming weeks, scientists have warned.   
Cambodia's banking industry enjoyed robust growth in both loans and deposits in the first half of 2022, according to the latest report of the National Bank of Cambodia (NBC) on Saturday.
* Chinese Premier Li Keqiang on Friday called for efforts to detail measures to expand demand, promoting effective investment and increasing consumption.
* Russian Foreign Minister Sergei Lavrov and US Secretary of State Antony Blinken discussed the situation in Ukraine during a phone conversation on Friday, the Russian Foreign Ministry said in a statement.
* Ukraine is ready to start shipping grain from two Black Sea ports under a U.N.-brokered agreement but no date has been set for the first shipment, the Ukrainian infrastructure minister said.
* Rosemary DiCarlo, UN under-secretary-general for political and peacebuilding affairs, said on Friday that the Russia-Ukraine conflict shows no signs of ending, despite an "encouraging" grain deal.
* Visiting German Foreign Minister Annalena Baerbock hailed the Black Sea grain export deal recently signed in Istanbul to transfer Ukrainian grain to global markets, according to Turkish state-run Anadolu Agency.
* The current energy price crisis is a European problem that requires a European solution, said Greek Prime Minister Kyriakos Mitsotakis on Friday when meeting with visiting German Foreign Minister Annalena Baerbock.
* Russian gas producer Gazprom GAZP.MM said on Saturday it had stopped supplying neighbouring Latvia with gas, accusing it of violating conditions for gas withdrawal.
* Visiting Moldovan President Maia Sandu said on Friday that her country intended to buy gas from Romania as soon as possible to ensure national energy security.
* The US House of Representatives passed a bill on Friday to ban assault weapons with a narrow 217-213 vote.
* Argentine President Alberto Fernandez said Friday that the reorganization of his cabinet is a response to the economic challenges facing the South American country.
* Pakistani Foreign Minister Bilawal Bhutto Zardari held talks with Amir Khan Muttaqi, acting foreign minister of the Afghan interim government, and stressed the need for enhanced cooperation to promote economic integration and regional connectivity, the Pakistani Foreign Ministry said.
* South Africa's ruling African National Congress (ANC) will seek ideas and proposals to "turn things around" over the next three days at the 6th National Policy Conference as it faces a number of challenges, ANC President and South African President Cyril Ramaphosa said on Friday.
* Egypt sent a letter on Friday to the United Nations Security Council (UNSC) to object to Ethiopia's continued filling of the Grand Ethiopian Renaissance Dam (GERD).
* Sri Lanka has resumed technical discussions with the International Monetary Fund on a potential bailout after a new government took office, the finance ministry said on Friday.
* Italy's economy grew 4.6 percent in the second quarter of this year (Q2) compared to the same period a year ago, the government's statistics body reported Friday. However, that figure was dampened by a significant increase in prices, said Italy's National Statistics Institute (ISTAT).
* Following the stagnation of the first quarter of 2022 (Q1), France's gross domestic product (GDP) recovered by 0.5 percent in the second quarter (Q2), the French National Institute of Statistics and Economic Studies (INSEE) announced on Friday.
* Germany's economy stagnated in the second quarter of this year as the gross domestic product (GDP) was unchanged at 0.0 percent compared to the previous quarter, the Federal Statistical Office (Destatis) said on Friday.
* The Czech Republic saw its gross domestic product (GDP) rise by 3.6 percent year-on-year in the second quarter (Q2) of this year, according to a preliminary estimate published by the Czech Statistical Office (CSU) on Friday.
* The average life expectancy of Japanese women and men decreased for the first time in a decade in 2021 as the country struggled with the COVID-19 pandemic, health ministry's statistics showed Friday.
* India's daily COVID-19 caseload Saturday remained above the 20,000-mark for the third straight day, officials said.
* The US government said on Friday it agreed to a 1.74 billion USD deal for 66 million doses of a Moderna Inc MRNA.O COVID vaccine updated for the Omicron subvariant for use in a fall and winter booster campaign, sending Moderna shares up 3%.
* Malaysia reported 4,860 new COVID-19 infections as of midnight Friday, bringing the national total to 4,672,999 , according to the health ministry.
* Spain reported its first monkeypox-related death on Friday, in what is thought to be Europe's first death from the disease and only the second outside of Africa in the current outbreak.
* Brazil reported on Friday its first monkeypox-related death, with a Health Ministry statement confirming the passing of a 41-year-old man with cancer and a weakened immune system.
* The Public Health Agency of Canada confirmed 803 cases of monkeypox in the country as of Friday.
* Rescuers searched for the missing in Iran on Friday after landslides and floods triggered by heavy rains killed at least 53 people, officials said.
* The death toll in eastern Kentucky rose to at least 16 on Friday as flooding unleashed by "epic" torrential rainfall swept through homes, washed out roads and pushed rivers over their banks, state authorities said, warning that more fatalities were expected.
* Firefighters sought on Friday to extinguish a wildfire from land and air close to residential areas in southwestern Turkey, the local forestry authority said, reminding Turks of blazes last year that raged across the region.
Xinhua/Reuters/VNA
TAG: