World News in Brief: July 28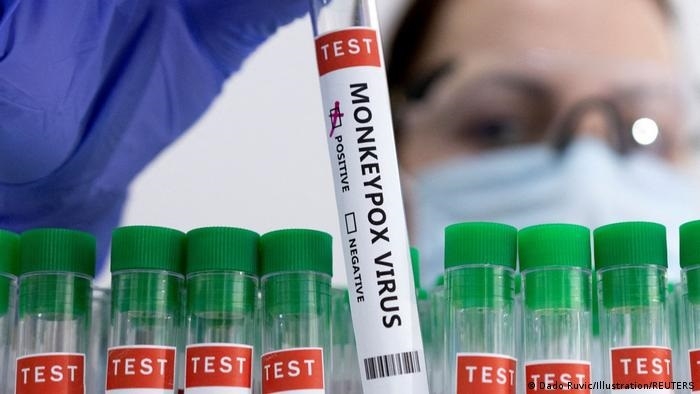 Australia said on Thursday the spread of monkeypox was now a "communicable disease incident of national significance" to allow for a more coordinated response, following the World Health Organization's declaration of a global health emergency.   
Thailand's economy improved in June and the momentum should continue into the second half thanks to increased tourism and domestic consumption as pandemic curbs ease.
* Philippines President Ferdinand Marcos promised on Thursday to help rebuild homes damaged by a powerful earthquake on the island of Luzon, as terrified residents camped out in parks and on sidewalks after hundreds of aftershocks rattled the area.
* Beninese President Patrice Talon and his French counterpart Emmanuel Macron pledged on Wednesday to fight against terrorism in Benin and the West African sub-region.
* Iran welcomed diplomatic efforts to revive its 2015 nuclear pact with major powers on Wednesday, a day after the European Union's top diplomat proposed a new text to restore the agreement.
* The US Treasury said on Wednesday it will allow state, local and tribal governments more flexibility to use COVID-19 rescue funds to boost the supply of affordable housing, including permission to issue direct long-term project loans.
* The proportion of German companies that plan to increase prices declined for the third month in row in July, an indication that inflation has peaked, an Ifo institute survey found.
* Sweden's economy bounced back after a weak start to the year with gross domestic product expanding 1.4% in the second quarter compared to the previous three months, flash figures published by the Statistics Office on Thursday showed.
* Operations have resumed in three Ukrainian Black Sea ports of Odesa, Chornomorsk and Pivdenny in line with a grain exports deal signed last week in Türkiye, the press service of the Ukrainian Naval Forces said in a statement on Wednesday.
* Natural gas deliveries from Russia to Germany via the Nord Stream 1 pipeline were further reduced on Wednesday to 20 percent of capacity, the pipeline operator said.
* Poland could become sovereign in selecting gas supplies by the end of this year, Prime Minister Mateusz Morawiecki said on Wednesday.
* Mexico's exports grew 18.8 percent year on year in the first half of 2022, driven by oil and manufacturing shipments, National Institute of Statistics and Geography (Inegi) figures showed Wednesday.
* The Republic of Korea's population logged the first fall last year due to chronically low childbirths and rapid population aging, statistical office data showed Thursday.
* Russian space officials have informed US counterparts that Moscow would like to keep flying its cosmonauts aboard the International Space Station (ISS) until their own orbital outpost is built and operational, a senior NASA official told Reuters on Wednesday.
* Yemen's internationally-recognized government declared on Wednesday that 81 people were killed and 331 others injured in the sporadic attacks carried out by the Houthi militia since the beginning of the UN-brokered truce.
* At least 17 people have been killed and dozens wounded in the southern Syrian province of Sweida in clashes in between armed residents and gangs aligned with the security agencies, activists and local media said on Thursday.
* China's national observatory continued to issue an orange alert for high temperatures on Thursday, as intense heat waves linger in many regions of the country.
* A series of floods that have plagued the Australian state of Queensland beginning from late last year has led to multi-billion-dollar costs, a report showed.
* The World Health Organization has confirmed two more cases of Marburg virus in Ghana, a senior WHO official said, two weeks after the country reported its first outbreak of the highly infectious Ebola-like disease.
* The Pan American Health Organization said that nearly 5,300 monkeypox cases have so far been reported across 18 countries and territories in the Americas, with the majority in the United States, Canada and Brazil.
* The rapidly spreading monkeypox outbreak can be stopped if countries, communities and individuals take the risks seriously and take needed steps to stop transmission and protect vulnerable groups, World Health Organization (WHO) Director-General Tedros Adhanom Ghebreyesus said on Wednesday.
* Ethiopia has heightened surveillance for monkeypox although no cases have been detected in the country so far, the Ethiopian Public Health Institute said Wednesday.
* Russia reported 11,515 new daily coronavirus cases on Thursday, authorities said, the highest such figure since April 13.
* India's daily COVID-19 caseload Thursday surpassed the 20,000 mark again after remaining below it for the past three days, officials said.
* The daily number of COVID-19 cases in Tokyo is set to exceed 40,000 on Thursday, a record high, broadcaster FNN reported citing government sources.
* Researchers from Australia's University of Queensland (UQ) believe that a new COVID-19 vaccine patch would be more effective against the latest COVID-19 variants compared with traditional injected vaccines.
Xinhua/Reuters/VNA
TAG: