World News in Brief: July 27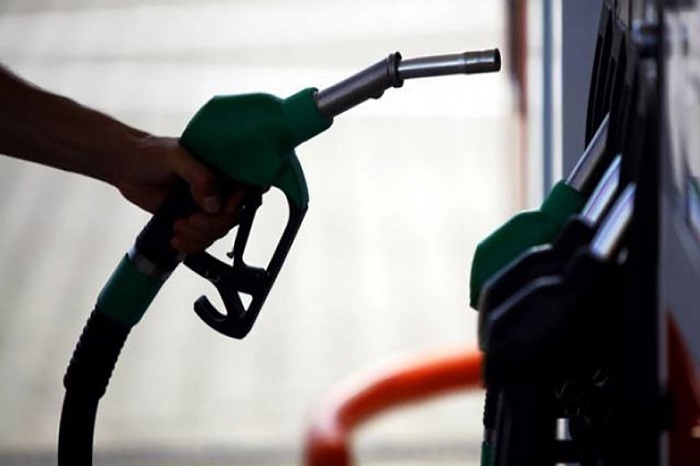 The Bangladeshi central bank has asked banks to cut use of electricity and fuel till June next year.   
Philippines President Ferdinand Marcos Jr has ordered the immediate dispatch of rescue and relief teams to the earthquake-affected province of Abra, his press secretary said on Wednesday. A strong earthquake in northern Philippines has killed four people and injured 60.
* Chinese President Xi Jinping on Tuesday held talks with visiting Indonesian President Joko Widodo in Beijing. The two presidents had a comprehensive and in-depth exchange of views and reached a series of important common understandings on China-Indonesia relations and on international and regional issues of mutual interest.
* Japanese Prime Minister Kishida Fumio and visiting Indonesian President Joko Widodo held talks in Tokyo on Wednesday ahead of this year's Group of 20 major economies' summit in Bali in November which Widodo will host.
* Cameroonian President Paul Biya on Tuesday met with visiting French President Emmanuel Macron in Yaounde, the capital of Cameroon, to discuss regional security and bilateral economic ties.
* Greece and Saudi Arabia will explore further bilateral cooperation in many sectors with emphasis on energy, as announced by the two sides during the two-day visit of Saudi Arabia's Crown Prince Mohammed bin Salman bin Abdulaziz to Athens on Tuesday.
* Iranian President Ebrahim Raisi on Tuesday said that the conclusion of talks for the salvage of the 2015 nuclear deal requires US determination, according to the official IRNA news agency.
* Bulgaria's Socialist party abandoned plans on Wednesday to propose a new coalition government after failing to scrape together a majority in parliament, a development that promises fresh elections in the autumn for the Balkan country.
* The International Monetary Fund (IMF) on Tuesday slashed the global growth forecast for 2022 to 3.2 percent, down by 0.4 percentage point from the April projection, according to its newly released update to the World Economic Outlook (WEO).
* The Lao government is considering importing fuel from Saudi Arabia and exporting agricultural produce to the oil-rich nation.
* European Union (EU) member states have reached a political agreement on a 15 percent voluntary reduction of natural gas demand from the average of 2017-2021, officials announced on Tuesday.
* The first ships to export grain from Ukraine's Black Sea ports may move within a few days under a deal agreed by Ukraine, Russia, Turkey and the United Nations last week, a U.N. spokesperson said.
* Ukraine will get some 1.6 billion euros (about 1.62 billion USD) from the European Investment Bank (EIB), Ukrainian Prime Minister Denys Shmyhal announced on Tuesday.
* Gas flows from Russia to Germany via the Nord Stream 1 pipeline remain at around 40 percent capacity for the time being, the Federal Network Agency (BNetzA) said in its daily gas update on Tuesday.
* Bangladesh has sought a 4.5 billion USD loan from the International Monetary Fund, the Daily Star newspaper reported on Tuesday, joining South Asian neighbours Pakistan and Sri Lanka in seeking help to cope with mounting pressure on their economies.
* The Russian armed forces will conduct the Vostok (East) 2022 strategic exercise from Aug. 30 to Sept. 5, the Russian Defense Ministry announced on Tuesday.
* European Commission President Ursula von der Leyen has said that Poland must fulfil its obligations on reforming its judicial system if it wants to obtain some 35 billion euros (35.35 billion USD) in EU funding for post-pandemic recovery. However, Poland insists it has met all the conditions set out by the EU.
* Russia has decided to leave the International Space Station (ISS) after 2024 and will start building a Russian one by that time, said Yury Borisov, director general of Russia's state space corporation Roscosmos, on Tuesday.
* Iran's gas export revenue for the first four months of the Iranian year (March 21 to July 21) reached almost 4 billion USD, the semi-official ISNA news agency quoted Oil Minister Javad Owji as saying on Wednesday.
* The French Parliament adopted on Tuesday a bill ending the state of health emergency and COVID-19 related mandates on Aug. 1.
* The Republic of Korea logged the highest May deaths amid a rapid spread of the COVID-19 sub-variant, statistical office data showed on Wednesday.
* New Zealand said new COVID-19 cases were trending down and it looked likely the country would avoid a feared worst-case scenario of 20,000 infections daily.
* Scientists advising the World Health Organization (WHO) on monkeypox say the window is closing to stop its spread, with cases currently doubling every two weeks, raising concerns that it will take several months for the outbreak to peak.
* At least 10 more people have died in India's western state of Gujarat after having drunk spurious liquor, taking the toll in the incident to 38, state officials said on Wednesday.
Xinhua/Reuters/VNA
TAG: