World News in Brief: July 18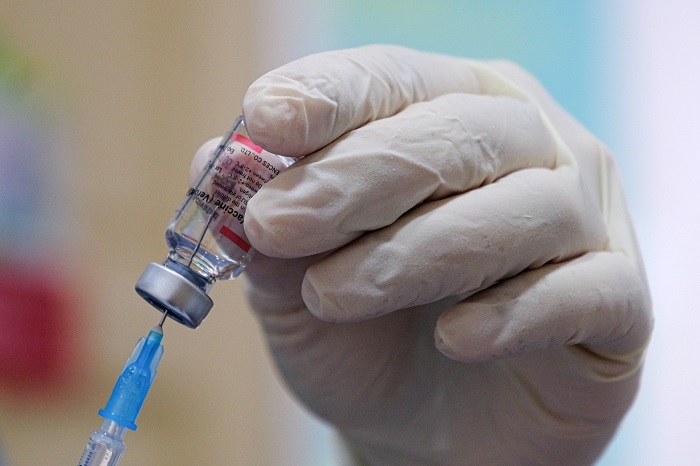 The Czech Republic will begin offering a second COVID-19 boosters from July 18, recommending the shot for people over 60 and those in risk groups, the Health Ministry said.   
The ruling Cambodian People's Party (CPP) concluded its extraordinary central committee conference on Sunday, fully supporting the candidacy of incumbent Prime Minister Samdech Techo Hun Sen for the post of prime minister in the next term if the party continues to win the general election on July 23, 2023.
* Voting to elect the next president of India began on Monday across the country as the incumbent Ram Nath Kovind will complete his five-year term later this week.
* Cambodia exported 168,280 tons of milled rice to China in the first half of 2022, up 17.4 percent over the same period last year, said an official report on Monday.
* The Republic of Korean Foreign Minister Park Jin began a meeting in Tokyo on Monday with his Japanese counterpart, carrying a message of reconciliation in hopes that the neighbours can overcome historical disputes and repair strained ties.
* Sri Lanka's acting President Ranil Wickremesinghe has declared a nationwide state of emergency with effect from Monday.
* Singapore's non-oil domestic exports (NODX) rose by 9 percent year-on-year in June, following the 12-percent growth in May, government agency Enterprise Singapore said on Monday. It is the 19th consecutive month for Singapore's NODX to see year-on-year growth.
* Asian shares inched higher on Monday following a much-needed bounce on Wall Street, but nerves are stretched ahead of a near-certain interest rate hike in Europe and another round of corporate earnings reports.
* Remittances sent by overseas Pakistani workers rose to a record high of over 31 billion USD in the fiscal year (FY) of 2021-2022, the State Bank of Pakistan (SBP) said on Monday.
* New Zealand's consumer prices rose at their fastest pace in three decades, beating forecasts and raising the prospect of an unprecedented 75-basis-point interest rate hike at the central bank's policy meeting next month.
* Spain's trade deficit widened 501% in the first five months of the year compared to the same period a year ago, led once again by an increase on oil and gas prices, the Industry Ministry said on Monday.
* The International Monetary Fund (IMF) remains concerned over Mauritius's public sector debt as a percentage of GDP, estimated at 92.4 percent in fiscal year (FY) 2021-2022 and 88.1 percent for FY 2022-2023.
* The Tianzhou-3 cargo craft, carrying supplies for China's space station, separated from the orbiting station combination at 10:59 a.m. Sunday (Beijing Time), after completing all assigned tasks, according to the China Manned Space Engineering Office.
* Extreme heat, drought and floods caused by climate change cost Germany at least 6.6 billion euros ($6.69 billion) in damages annually on average in the past two decades, a study showed on Monday, with some severe episodes pushing losses into the tens of billions.
* Several large Chinese cities including Shanghai are rolling out new mass testing or extending lockdowns on millions of residents to counter new clusters of COVID-19 infections.
* The Indian government's COVID-19 vaccinations hit 2 billion on Sunday, with booster doses underway for all adults, as daily infections hit four-month high, official data showed.
* Japan's daily COVID-19 infections hit a record of more than 110,000, Jiji news agency reported on Saturday. Faced with a seventh COVID wave, Prime Minister Kishida Fumio has urged the public to exercise maximum vigilance.
* The Republic of Korea reported 26,299 new COVID-19 cases as of midnight Sunday compared to 24 hours ago, raising the total number of infections to 18,788,056, the health authorities said Monday.
* Sri Lanka's Health Ministry on Monday urged the people to take the fourth dose of the COVID-19 vaccine given the emergence of a new COVID-19 variant.
* The European Commission said on Monday it has secured about 54,000 additional doses of the monkeypox vaccine developed by biotech firm Bavarian Nordic BAVA.CO as concern mounts over the disease amid a spike in cases.
Xinhua/Reuters/VNA
TAG: