World News in Brief: July 15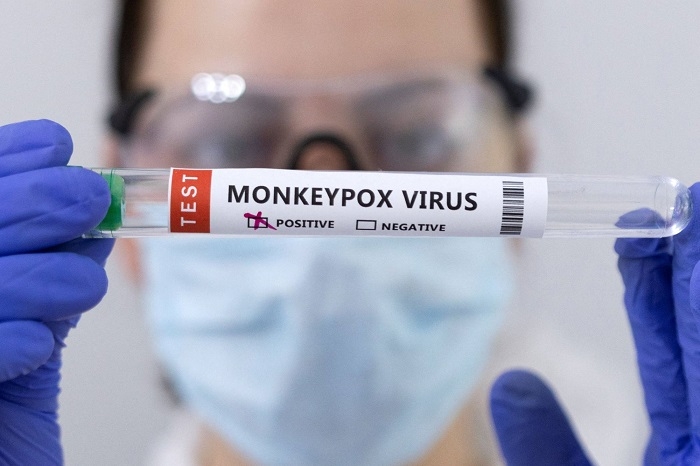 India reported its first confirmed case of monkeypox on Thursday, a 35-year old man with a history of travel to the Middle East, government officials said.   
Indonesian Finance Minister Sri Mulyani Indrawati on Friday called for a joint forum involving G20 finance and agriculture ministries to come up with concrete action to tackle growing food insecurity and a looming fertilizer supply crisis.
* Asian stocks hit a two-year low on Friday and were heading for a weekly loss, while the dollar was set for its third week of gains as a fresh slew of rate hikes around the world deepened concerns about the outlook for global economic growth.
* Sri Lankan Prime Minister Ranil Wickremesinghe was sworn in as interim president before the chief justice on Friday. Wickremesinghe was sworn in following the resignation of Gotabaya Rajapaksa.
* Australia's Prime Minister (PM) Anthony Albanese has called an emergency national cabinet meeting to discuss the escalating coronavirus crisis in the current winter months.
* The Italian head of state on Thursday rejected the resignation of Prime Minister Mario Draghi and asked him to address parliament to get a clear picture of the political situation, a statement from President Sergio Mattarella's office said.
* Uzbekistan's parliament on Friday extended a public consultation period on proposed amendments to the country's constitution that had led to deadly clashes in the northwestern region of Karakalpakstan earlier this month.
* President Joe Biden will discuss energy supply, human rights, and security cooperation in Saudi Arabia on Friday on a trip designed to reset the US relationship with a country he once pledged to make a "pariah" on the world stage.
* United Arab Emirates President Sheikh Mohammed bin Zayed al-Nahyan will fly to France on July 18 for his first official visit outside the region since taking office in May.
* Russia, Turkey, Ukraine and the United Nations have reached consensus on some issues regarding grain exports and the negotiation will continue, the Russian Foreign Ministry said Thursday.
* The Iranian military warned the United States and Israel on Friday against threatening Iran with force, Iranian media reported, after US President Joe Biden said he would use force as a last resort to prevent Tehran getting a nuclear weapon.
* The International Monetary Fund is still in contact with officials at technical levels within the Sri Lankan government and hopes to be able to resume discussions with higher-level officials, an IMF spokesman said on Thursday, after Sri Lanka's president announced his resignation.
* Initial jobless claims in the United States last week rose to 244,000, the highest level in eight months and the latest sign that the labor market might be cooling, the US Labor Department reported on Thursday.
* Foreign direct investment (FDI) in Republic of Korea logged a double-digit fall in the first half of this year due to uncertainties at home and abroad, government data showed Friday.
* Representatives of some 150 Cuban and 80 Mexican companies on Thursday attended the opening of the Cuba-Mexico Business Forum at the Hotel Nacional de Cuba in the capital city Havana.
* The United Arab Emirates wants a more stable oil market and will abide by decisions made by OPEC+, the diplomatic adviser to UAE president Sheikh Mohammed bin Zayed al-Nahyan said on Friday.
* The European Commission (EC) on Thursday signed an agreement with Portugal providing 23 billion euros' (23.02 billion USD) financing for implementing the Portugal 2030 program.
* Nominations for Russian gas flows into Slovakia from Ukraine via the Velke Kapusany border point were steady on Thursday, while flows via the Nord Stream 1 pipeline remained shut off due to maintenance.
* Salvadoran Finance Minister Alejandro Zelaya minimized on Thursday the potential positive impact of a long-delayed deal with the International Monetary Fund, even as the highly indebted country stares down a possible medium-term default.
* Britain's Met Office weather forecaster on Friday issued a red 'Extreme Heat' warning for parts of England ahead of expected soaring temperatures on Monday and Tuesday next week.
* A heatwave continues to blaze across Shanghai (China), with the municipality recording a total of 15 days with temperatures above 35 degrees Celsius this year as of Thursday, including three days above 40 degrees Celsius.
* Around 25 million children around the world missed out on routine vaccinations that protect against life-threatening diseases last year, as the knock-on effects of the pandemic continue to disrupt healthcare globally.
* India Friday recorded over 20,000 fresh cases of COVID-19 for the second straight day, officials said. India's active caseload currently stands at 139,073.
* Denmark has detected the first case of the Omicron subvariant BA.2.75 thanks to its COVID-19 sequencing efforts, the Health Ministry said on Thursday.
* Canada authorized Moderna Inc's MRNA.O COVID-19 vaccine for babies as young as 6 months old, making it the country's first vaccine against coronavirus for children under 5, Health Canada said.
* Patients with long COVID may see some improvement after breathing pure oxygen in a high-air-pressure environment, according to data from a small Israeli trial.
Xinhua/Reuters/VNA
TAG: