World News in Brief: July 14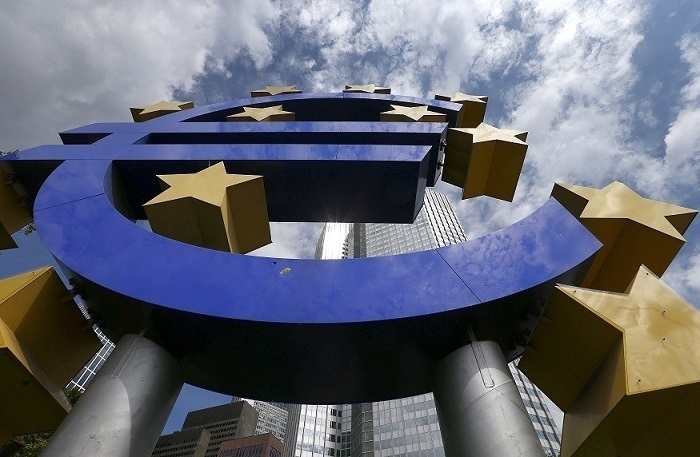 The European Commission cut its forecasts for economic growth in the euro zone for this year and next and revised up its estimates for inflation on Thursday largely due to the impact of the crisis in Ukraine.   
The Pacific Islands Forum (PIF) on Thursday launched the 2050 Strategy for the Blue Pacific Continent (2050 Strategy), which sets the vision and direction for the region and provides a framework for all development partners to align their cooperation with the island countries.
* China will introduce stronger policy steps to keep payrolls stable and boost job creation in an effort to stabilize overall employment, according to the decision made at the State Council's Executive Meeting chaired by Premier Li Keqiang on Wednesday.
* Six candidates made it to the next ballot round in the race to be the leader of the Conservative Party and replace outgoing Boris Johnson as prime minister of the United Kingdom (UK) after the first round of voting finished on Wednesday.
* Ukraine and Russia have made some progress at the talks on grain exports in Istanbul that also involved representatives of Turkey and the United Nations, Ukrainian President Volodymyr Zelensky said on Wednesday.
* UN Secretary-General Antonio Guterres on Wednesday hailed what he called "substantive progress" in ensuring the export of Ukrainian food products through the Black Sea.
* US President Joe Biden and Israeli Prime Minister Yair Lapid signed a joint pledge on Thursday to deny Iran nuclear arms, a show of unity by allies long divided over diplomacy with Tehran.
* Calm returned to Sri Lanka's main city Colombo on Thursday as people awaited the resignation of President Gotabaya Rajapaksa, although a curfew was imposed and troops patrolled the streets to prevent any outbreak of violence.
* The Republic of Korea said on Thursday it is discussing with the United States ways to strengthen cooperation on chip-making, according to the presidential office.
* Italy's 5-Star Movement will not take part in a parliamentary confidence vote on Thursday, party leader Giuseppe Conte said, in a move that looked likely to trigger the collapse of Prime Minister Mario Draghi's government.
* Estonian President Alar Karis on Thursday proposed that Reform Party leader Kaja Kallas form the next coalition government after she resigned as prime minister together with her minority government.
* Contacts between Russia, Turkey, Ukraine and the United Nations on the issue of exports of Ukrainian grain will continue, Interfax news agency reported on Thursday, citing Russia's foreign ministry.
* The Czech government is still discussing a possible windfall tax to help out those struggling with big energy bills and it should have a restructuring plan in place for state-owned utility CEZ CEZP.PR by the first half of 2023, the prime minister said.
* The Hungarian government declared a state of energy emergency and adopted a 7-point plan on energy security, with special focus on the supply security of Hungarian families, Gergely Gulyas, the head of the Prime Minister's Office, told a press conference on Wednesday. The measures will take effect on August 1.
* The inflation rate in Germany fell slightly to 7.6 percent in June, but still stood at a high level, according to data published by the German Federal Statistical Office (Destatis) on Wednesday.
* Inflation continued to accelerate in Finland, reaching 7.8 percent in June, up from 7.0 percent registered in May, said Statistics Finland on Thursday.
* Inflation keeps accelerating in Sweden as the CPIF (Consumer Price Index with fixed interest rate) rose by 8.5 percent year-on-year in June, according to statistics released on Thursday.
* Oil prices rose on Thursday, with Brent breaking above $100 a barrel, as investors weighed tight supplies against the prospect of a large US rate hike that would stem inflation and curb crude demand.
* The gross domestic product (GDP) of Kyrgyzstan grew by 6.3 percent in the first half of this year, Kyrgyz President Sadyr Zhaparov said on Thursday during a cabinet meeting.
* The European Commission proposed on Thursday updated rules on blood, tissue and cells to provide greater protection to donors and recipients and to increase access to innovative transfusion and transplant therapies.
* For the third time this summer, China's most populous city of Shanghai issued its highest alert for extreme heat as sweltering temperatures repeatedly tested records this week.
* Italians were bracing for yet another heat wave and dry spell on Wednesday, with meteorologists predicting record-high temperatures and experts warning of a crisis in the country's agricultural sector.
* Japan warned that a new wave of coronavirus cases appears to be rapidly spreading through the nation, calling on people to be especially careful ahead of an upcoming long weekend and imminent summer school vacations.
* Indonesia is recording 3,822 new COVID-19 cases on Wednesday, almost seven times higher than the 551 cases registered one month ago.
* The New Zealand government on Thursday announced free masks and rapid antigen tests as it tries to stem the spread of COVID-19 and relieve pressure on the country's health system which is dealing with an influx of COVID and influenza patients.
* The Pan American Health Organization on Wednesday warned of the growing number of COVID-19 cases caused by the highly infectious BA.4 and BA.5 Omicron subvariants of the coronavirus even as overall cases dipped in the Americas.
* The number of foreign tourists visiting Portugal in May jumped almost six times from the same month last year but still fell about 9% short of pre-coronavirus pandemic levels, the National Statistics Institute (INE) said on Thursday.
* Denmark has detected the first case of the Omicron subvariant BA.2.75 thanks to its COVID-19 sequencing efforts, the Health Ministry said on Thursday.
* More than 200,000 COVID-19 deaths have been recorded across Britain, showed the latest data released Wednesday from the Office for National Statistics (ONS).
Xinhua/Reuters/VNA
TAG: