World News in Brief: July 7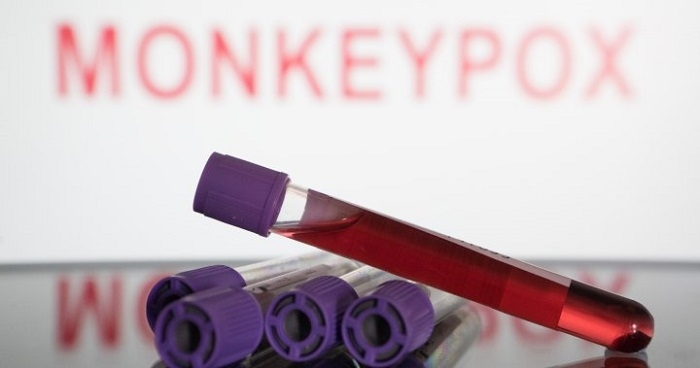 More than 6,000 cases of monkeypox have now been reported from 58 countries in the current outbreak, the World Health Organization said.   
Moscow has informed Jakarta of Russian President Vladimir Putin's intention to participate in the summit of the Group of 20 (G20) in November, the Russian Foreign Ministry said Wednesday.
* British Prime Minister Boris Johnson is expected to resign on Thursday, British media outlets including the BBC have reported.
* Managing the consequences of the Russia-Ukraine conflict will top the list of priorities of the Czech Republic, which took over the rotating six-month Presidency of the Council of the European Union (EU) on July 1, Czech Prime Minister Petr Fiala told the European Parliament's plenary session in Brussels on Wednesday.
* Greece's prime minister ruled out an early election on Thursday, quashing speculation at home that a snap poll could be held this fall before his popularity takes a hit from the energy crisis. Prime Minister Kyriakos Mitsotakis, who was elected in 2019, said his priority was stability to complete reforms.
* Finland's parliament on Thursday voted in favour of legislation that would allow barriers on the country's border with Russia and enable the closure of the 1,300-km (800 miles) frontier from asylum seekers in case of "exceptional circumstances".
* Turkey on Wednesday renewed its extradition requests for "terror suspects" with Finland and Sweden, following a deal it made with the Nordic countries for their NATO bid.
* The head of the International Monetary Fund (IMF) on Wednesday said the outlook for the global economy had "darkened significantly" since April and she could not rule out a possible global recession next year given the elevated risks.
* The performance of manufacturing production in the Philippines sustained its growth in May, the Philippine Statistics Authority (PSA) said on Thursday.
* Indonesia recorded an increase in foreign exchange reserves in June amidst strengthening pressure on the local currency due to the aggressiveness of the United States' central bank the Fed, said the country's central bank Bank Indonesia on Thursday.
* French Prime Minister Elisabeth Borne said on Wednesday her minority government wanted to reform pensions, nationalise the main utility EDF and shield citizens from raging inflation, urging the opposition to work with her to avoid policy gridlock.
* Sri Lanka raised interest rates to the highest level in two decades on Thursday, saying it had to head off runaway inflation to avoid even deeper pain for an economy that is already in crisis and is shrinking.
* Ukraine's grain harvest is projected to reach 60 million tons this year, the Agrarian Policy and Food Ministry said in a statement on Wednesday, citing Deputy Agriculture Minister Markiyan Dmytrasevych.
* Egypt's annual urban consumer inflation dropped to 13.2% in June, from 13.5% in May, data from statistics agency CAPMAS showed on Thursday.
* Production has restarted at some Norwegian oil and gas fields affected by a labor strike after a new deal was reached, the state-owned Norwegian oil company Equinor said on Wednesday.
* European Union (EU) lawmakers on Wednesday voted down an objection to labeling gas and nuclear power as sustainable energy sources.
* Israel and Turkey will expand bilateral airline traffic under a new aviation deal to be signed on Thursday, their first since 1951, Israel's Transportation Ministry said.
* Democratic Republic of Congo's President Felix Tshisekedi and his Rwandan counterpart Paul Kagame have agreed at a summit in Angola to de-escalate tensions from a rebel insurgency, the Congolese presidency said on Wednesday.
* The United Nations Food and Agriculture Organization (FAO) on Wednesday warned of a "dire" rise in hunger in Latin America and the Caribbean, after the number of people suffering from hunger in the region grew by 4 million between 2020 and 2021 amid the COVID-19 pandemic.
* The World Health Organization reported two new deaths from monkeypox since its previous disease update on June 27, bringing the total to three since the start of the year and said the disease had spread to new areas.
* China's capital on Wednesday mandated COVID-19 vaccinations for most people to enter crowded venues such as libraries, cinemas and gyms, the first such move by Beijing which it coupled with a slight easing of domestic travel curbs.
* Australia said on Thursday it would expand the rollout of the fourth dose of COVID-19 vaccines from next week as it battles a steady rise in hospital admissions fuelled by the highly transmissible new Omicron subvariants, BA.4 and BA.5.
* Cyprus ordered the reintroduction of face masks to combat COVID-19 on Wednesday, just over a month after scrapping the requirement, as infections spiked again.
* A fourth dose of the COVID-19 vaccine will soon be administered in Belgium, the country's health ministers announced Wednesday at an inter-ministerial conference.
* The Israeli Health Ministry on Wednesday gave the green light for the vaccination of children between the ages of 6 months to five years against COVID-19.
* Africa's top public health body said on Thursday it had signed a memorandum of understanding with Pfizer PFE.N to receive supplies of the Paxlovid pill to treat COVID-19.
* Islamic State on Wednesday claimed responsibility for an attack on a prison in the Nigerian capital, Abuja, which resulted in dozens of inmates escaping, the group's Amaq news agency reported on its Telegram channel.
Xinhua/Reuters/VNA
TAG: