World News in Brief: July 1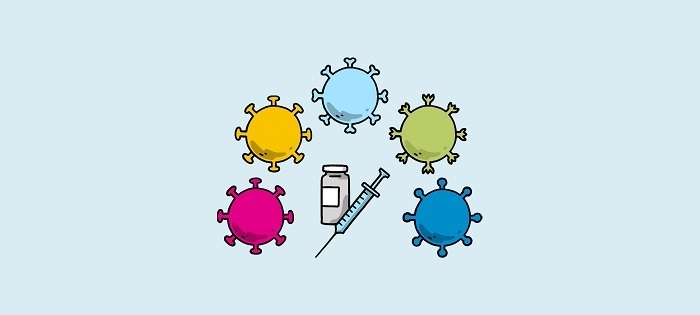 The US Food and Drug Administration recommended COVID-19 vaccine manufacturers change the design of their booster shots beginning this fall to include components tailored to combat the currently dominant Omicron BA.4 and BA.5 subvariants of the coronavirus.   
Indian Prime Minister Narendra Modi and Russian President Vladimir Putin discussed bilateral and global issues including Ukraine over the phone on Friday, Indian Ministry of External Affairs said.
* Indonesia and the United Arab Emirates on Friday signed a free trade agreement, strengthening economic ties between Southeast Asia's largest economy and the major oil producer Gulf state.
* The European Union and New Zealand on Thursday concluded negotiations on a free trade deal which will remove certain tariffs, and could help boost business between the two trading partners by 30 percent.
* Cambodia's famed Angkor Archeological Park received 59,983 foreign tourists in the first half of 2022, up 10 times compared with the same period last year, said a press statement on Friday.
* The Japanese government for the first time in seven years requested Friday that businesses and households begin a three-month period of conserving electricity to avoid a power crunch as temperatures have hit record highs during a scorching heatwave.
* India has imposed windfall tax on oil producers and refiners who have boosted product exports to gain from higher overseas margins as the government seeks to increase local supply of fuels to meet rising demand and increase federal revenues.
* An expected reshuffle of the French government after President Emmanuel Macron lost his absolute majority in parliament could take place next Monday or Tuesday, the government spokesperson said on Friday.
* Russia's ambassador to Bulgaria said on Friday she would ask Moscow to close down its embassy in the Balkan country after her appeal for Sofia to reverse a decision to expel 70 Russian diplomatic staff was ignored.
* Ukraine has a "very clear European perspective" but the road to EU membership will take time and require hard work, the president of the EU executive told the country's parliament on Friday.
* Turkey can re-export grain products from the Black Sea to countries in need after talks with Russia and Ukraine, President Tayyip Erdogan said on Friday, adding he would discuss the matter with both countries in coming days.
* The Japanese government said on Friday it had lowered its infectious diseases-related travel advisory from "do not make non-urgent trips" to "travel with caution" for China, India and 32 other countries, as risks posed by COVID-19 infections eased.
* Russia said on Friday it was ending all restrictions to combat the spread of COVID-19, including the requirement to wear masks, citing a steady decline in deaths from the virus.
* Turkish President Tayyip Erdogan said it was impossible to meet Greek Prime Minister Kyriakos Mitsotakis until the Greek leader "pulls himself together", broadcaster NTV said on Friday, amid renewed tensions between the NATO members and neighbours.
* Ukraine has severed diplomatic relations with Syria after Damascus recognized the independence of two self-proclaimed regions in eastern Ukraine's Donbass, the Ukrainian Foreign Ministry said Thursday.
* Ukraine began exporting electricity to Europe on Thursday, Ukrainian Prime Minister Denys Shmyhal said.
* An informal European Union (EU) summit will be held in the Czech capital Prague on Oct. 6-7, European Council President Charles Michel and Czech Prime Minister Petr Fiala said after their meeting here on Thursday.
* Finland and Turkey did not discuss the extradition of any specific individuals or groups of people during negotiations at the NATO summit in Madrid this week, Finnish Foreign Minister Pekka Haavisto said on Friday.
* Inflation in Brazil in 2022 will exceed the official target ceiling, with the year's price index reaching 8.8 percent, the Central Bank of Brazil said Thursday in its Quarterly Inflation Report.
* Sweden's central bank, Riksbanken, announced on Thursday the sharpest policy rate (previously repo rate) increase in 22 years -- by 50 basis points to 0.75 percent. The decision will apply from July 6.
* The central Bank of Greece (BoG) announced on Thursday a downwards revision of its forecast for this year's gross domestic product (GDP) growth, from 3.8 percent announced in April to 3.2 percent, the Greek national news agency AMNA has reported.
* Poland has signed a contract worth 8.25 billion zlotys ($1.83 billion) to buy 32 AW149 helicopters from Italian defence group Leonardo LDOF.MI, the Polish defence minister said on Friday.
* The International Energy Agency (IEA) outlined on Thursday that nuclear power can help countries in securing energy transitions.
* Ghana's President Nana Akufo-Addo has authorized the country's finance minster to begin formal talks with the International Monetary Fund to support an economic program put together by the state, the government said in a statement.
* India is likely to receive monsoon rainfall between 94% to 106% of a long-term average in July, the state-run India Meteorological Department said on Friday, the most crucial month for the planting of critical crops such as rice and soybeans.
* Italy on Thursday updated coronavirus heath protocols in the workplace, as the main pandemic indicators in the country continue to rise.
* Bhutan will reopen for international tourists from September for the first time since the pandemic began, officials said, as the tiny Himalayan kingdom looks to revive its economy.
* A new wave of COVID-19 infections in France fuelled by emerging variants of the virus should peak toward end-July, the French government's top scientific adviser said.
* Pfizer Inc PFE.N said it is seeking full US approval for its oral COVID-19 antiviral treatment Paxlovid, which is currently available under an emergency use authorization.
Xinhua/Reuters/VNA
TAG: