World News in Brief: June 28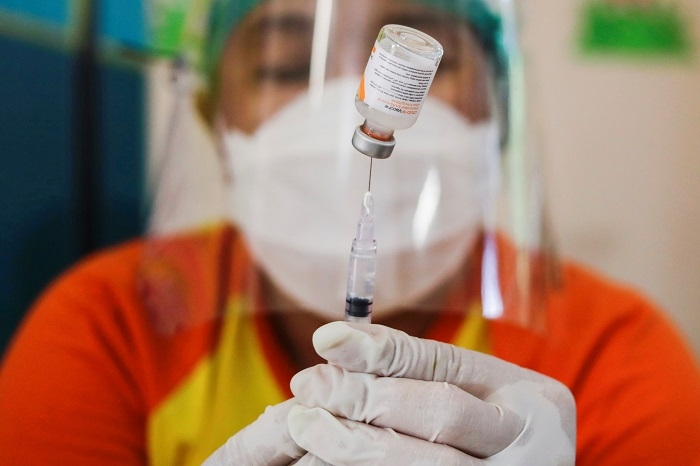 A Chinese health official on Tuesday pledged continuous efforts to promote vaccination among the elderly.   
Japanese Prime Minister Kishida Fumio's ruling Liberal Democratic Party (LDP) continues to have the highest support rate in the run-up to the July 10 upper house election, a local news survey showed Tuesday.
* China on Monday delivered a joint statement together with over 90 countries at the 50th session of the UN Human Rights Council, highlighting the importance of promoting and protecting economic, social and cultural rights within the context of addressing inequalities in the recovery from the COVID-19 pandemic.
* Russian Foreign Minister Sergei Lavrov will attend a meeting of his counterparts of the Group of 20 biggest economies (G20) in Bali next week, a Russian embassy official in Indonesia said on Tuesday. G20 chair Indonesia has tried to unite the group and has invited both Russian and Ukrainian leaders to the November summit.
* The death toll from a human trafficking incident on Monday in which migrants suffered under extreme Texas heat inside a truck rose to 50 on Tuesday, Mexican President Andres Manuel Lopez Obrador said. Local and US authorities said there were no signs of water and no visible working air conditioning inside the truck.
* President Tayyip Erdogan held firm on his stance towards Finland and Sweden's NATO bids on Tuesday, saying Turkey wanted results not words to address its concerns, adding he will also push US President Joe Biden on a "stalled" F-16 fighter jet purchase.
* Scottish First Minister Nicola Sturgeon said on Tuesday that the Scottish parliament would publish an independence referendum bill with a planned date for a vote on secession to take place on Oct. 19, 2023.
* Russian President Vladimir Putin and his Brazilian counterpart, Jair Bolsonaro, discussed global food security challenges and bilateral cooperation in agriculture and energy, during a telephone call on Monday.
* Turkish President Recep Tayyip Erdogan held a phone conversation with US President Joe Biden on Tuesday, discussing the agenda of the upcoming NATO summit, Turkey's presidency said. The two leaders also discussed bilateral issues and some regional matters, according to a statement from the Turkish presidency.
* NATO aims to cut its civilian and military greenhouse gas emissions by at least 45% by 2020 and be carbon neutral by 2050, Secretary-General Jens Stoltenberg said on Tuesday as he announced the first emissions targets for the organisation.
* Global energy consumption rose by 5.8% in 2021, exceeding pre-pandemic levels as economies revved up activity, while strong growth in renewable energies chipped away at fossil fuel use, according to a benchmark report by BP BP.L.
* France will raise the salary index of its civil servants by 3.5% on July 1 in order to tackle rising inflation, Public Sector Minister Stanislas Guerini said on Tuesday. The index used for the global calculation of civil servants' remuneration has been frozen since 2017 as inflation had been low.
* Sri Lanka's cabinet of ministers has approved a proposal to allow companies from oil-producing nations to import oil and start retail operations in Sri Lanka, the Department of Government Information said on Tuesday.
* South Africa's state power company Eskom said it would on Tuesday and Wednesday be forced to repeat its most extensive electricity cuts yet after 10 generation units went offline overnight and a strike disrupted operations.
* US Secretary of State Antony Blinken on Tuesday said the United States would provide nearly $55 million in additional immediate humanitarian assistance in response to last week's Afghanistan earthquake.
* Japan's minister in charge of coronavirus measures on Tuesday said the government is "closely monitoring" the rising number of COVID-19 cases in the country.
* The Philippines has eased the restrictions on foreign ownership in key sectors such as telecommunications and transport, Socio-economic Planning Secretary Karl Kendrick Chua said on Tuesday.
* Pakistan's aviation regulator has made masks mandatory on domestic flights given a gradual rise in the number of COVID-19 cases across the country.
* French people should start wearing masks again in crowded areas, especially in public transport, as France has to deal with a new wave of COVID-19 infections fuelled by new variants of the disease.
* Ireland agreed on Tuesday to put the army on standby to help with security at Dublin airport should staffing be hit by a resurgence of COVID-19 during the rest of the busy summer travel period.
* Late-stage data on an experimental COVID-19 vaccine from Sanofi and GSK has showed the shot confers protection against the Omicron variant of the virus, the companies said.
* US regulators plan to decide by early July on whether to change the design of COVID-19 vaccines this fall in order to combat more recent variants of the coronavirus, with hopes of launching a booster campaign by October, a top Food and Drug Administration official said on Tuesday.
* Unprecedented rainfalls this month have triggered massive flooding and landslides in India's northeastern states of Assam and Meghalaya.
Xinhua/Reuters/VNA
TAG: