World News in Brief: June 27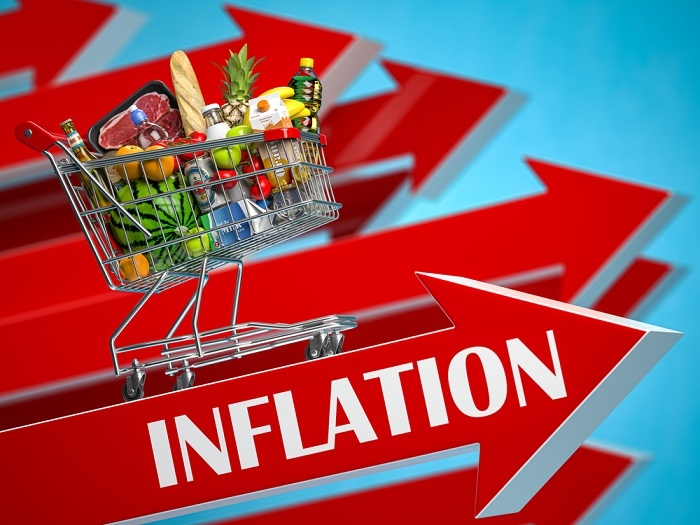 All leaders of the Group of Seven club of wealthy nations are concerned about a looming economic crisis as growth slows and inflation soars, German Chancellor Olaf Scholz said after a working session on the global economy at this year's annual G7 summit.   
Japan braced for a possible power crunch on Monday as temperatures climbed across the country and the rainy season ended in the Tokyo area at its earliest point since 1951, raising fears of a long, hot summer amid fuel price rises.
* Bulgarian Prime Minister Kiril Petkov submitted the resignation of his coalition government to the National Assembly on Monday after it was ousted in a no-confidence motion, the press office of the Parliament said. According to the country's Constitution, resigning is compulsory after a losing vote.
* Leaders of the Group of Seven (G7) kicked off their three-day annual summit on Sunday in Schloss Elmau in south Germany's Bavarian Alps amid lower expectations and protests. The summit will focus on the Russia-Ukraine conflict, climate and others, while the host dampened expectations.
* A Republic of Korean minister in charge of inter-Korean affairs said Monday that the country was still committed to dialogue with the Democratic People's Republic of Korea (DPRK).
* Turkish President Tayyip Erdogan will attend a round of talks with the leaders of Sweden and Finland, as well as NATO on Tuesday ahead of the summit in Madrid, Turkish presidential spokesman Ibrahim Kalin said on Sunday.
* The Group of Seven wealthy democracies on Monday agreed to work together to accelerate the fight against climate change while ensuring their energy security, a statement at a summit in Germany said.
* Two Canadian ships departed for a four-month deployment in the Baltic Sea and North Atlantic region on Operation Reassurance to enhance NATO readiness, the Canadian Defence Ministry said Sunday.
* Thousands of demonstrators rallied in Madrid on Sunday to call for peace and protest against a NATO summit to be held here this week.
* Australia's greenhouse gas emissions increased in 2021, government data has revealed. According to the National Greenhouse Gas Inventory update for December 2021, which was published on Monday, Australia produced 488 million tonnes of carbon dioxide in 2021, an increase of 0.8 percent from 483.9 million in 2020.
* Balance between protecting shared values and doing business with China can be found, British Prime Minister Boris Johnson said on Sunday as world leaders convened in Germany for the G7 summit.
* Iran and Iraq have agreed to seek stability in the Middle East, Iraqi Prime Minister Mustafa al-Kadhimi said in Tehran on Sunday, a day after he visited Saudi Arabia in a bid to revive talks between the regional rivals to ease years of hostility.
* US President Joe Biden "may well" meet Turkish President Tayyip Erdogan at the NATO summit this week to discuss Turkey's concerns about bids by Sweden and Finland to join the alliance, US national security adviser Jake Sullivan said on Monday.
* The European Union will strive to deploy at least 1.5 million energy-saving 'smart' thermostats this year as it seeks to wean itself off Russian energy, Brussels and Washington announced in a joint statement on Monday.
* Germany wants to bring in foreign workers as quickly as possible to relieve airports overwhelmed by staff shortages during the busy summer season, an Interior Ministry spokesperson said.
* Flows of Russian gas to Europe via the Nord Stream 1 pipeline and deliveries through Ukraine remained steady on Monday morning, operator data showed.
* France wants sanctions-hit Iran and Venezuela to return to the oil markets to alleviate a Russian squeeze of energy supplies that has spiked prices, a French presidency official said on Monday.
* At least 26 villagers were killed in an attack on Saturday in the Akwaya district of Cameroon's South-West region, where separatist insurgencies have added fuel to long-running inter-ethnic conflicts over land, local sources said on Monday.
* A NASA rocket was launched early Monday from the Australian soil for the first time in 27 years.
* Meteorologists in Latvia issued a red warning for extreme heat on Monday as the mercury tops 30 degrees Celsius, a sharp rise in the Baltic country known for its mild pleasant summers.
* The World Food Programme said it has further reduced rations in Yemen, where millions face hunger, due to critical funding gaps, global inflation and knock-on effects of the Ukraine conflict.
Xinhua/Reuters/VNA
TAG: