World News in Brief: June 22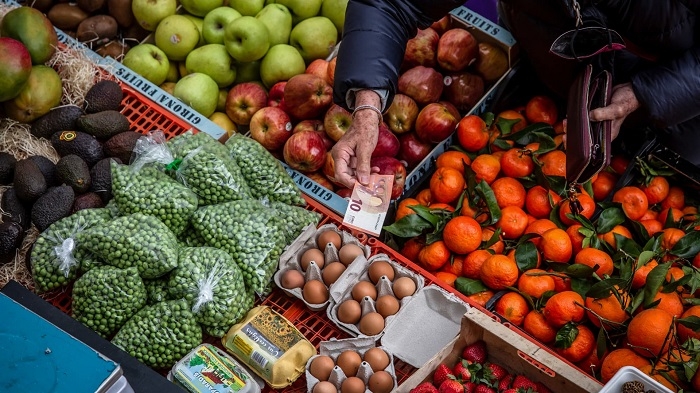 Food inflation in the eurozone is likely to remain high due to the Russia-Ukraine crisis and the surge in global commodity prices, according to the European Central Bank's (ECB) monthly Economic Bulletin published on Tuesday.   
Indonesian President and G20 chairman Joko Widodo will visit counterparts in Ukraine and Russia next week and press for a peaceful resolution to their conflict, his foreign minister said on Wednesday, the first such trip by an Asian leader.
* Chinese Premier Li Keqiang on Tuesday urged efforts to ensure grain security and energy supply to maintain the stability of the economy and prices.
* The Republic of Korea plans to set up a delegation to NATO in Brussels, the national security adviser said on Wednesday, as Seoul pushes to strengthen its partnership with the organisation and play a bigger role on the global stage.
* Israel moved closer on Wednesday to its fifth election in less than four years after lawmakers gave an initial nod to dissolve parliament, with a comeback by former Prime Minister Benjamin Netanyahu already dominating the campaign.
* Britain on Wednesday will launch talks over a new free trade deal with six Gulf states, the trade ministry said, in the latest set of negotiations aimed at increasing non-EU ties after Brexit.
* Europe must race to replace sanctioned and curtailed Russian energy supply and should double down on efficiency and renewables, including nuclear power, the International Energy Agency (IEA) said on Wednesday.
* Britain is becoming a more closed economy due to Brexit, with damaging long-term implications for productivity and wages which will leave the average worker 470 pounds ($577) a year poorer by the end of the decade, a study forecast on Wednesday.
* Turkey is to host a four-way meeting with the United Nations, Russia and Ukraine in Istanbul next week to discuss a possible Black Sea corridor for exporting Ukrainian grains, local media reported Tuesday.
* Saudi Crown Prince Mohammed bin Salman visits Turkey for the first time in years on Wednesday for talks with President Tayyip Erdogan aimed at fully normalising ties that were ruptured after the murder of Saudi journalist Jamal Khashoggi.
* Uzbekistan's President Shavkat Mirziyoyev and visiting Azerbaijani President Ilham Aliyev on Tuesday signed a declaration on deepening the strategic partnership and building up comprehensive cooperation between the two countries, the Uzbek president's press service said.
* The European Commission proposes to disburse 600 million euros (633 million USD) on top of existing EU support to help regions hit by the current food crisis, said European Commission President Ursula von der Leyen on Tuesday.
* Soaring food prices pushed British consumer price inflation to a 40-year high of 9.1% last month, the highest rate out of the Group of Seven countries and underlining the severity of the cost-of-living crunch.
* Portugal raised 32.7 million euros (34.5 million USD) for projects to preserve the climate, generate energy and facilitate mobility, the Portuguese National Innovation Agency (ANI) reported on Tuesday.
* Greek Prime Minister Kyriakos Mitsotakis announced on Tuesday the extension of a subsidy for fuel consumption for the next three months, to ease the burden on budgets of households and businesses amid the ongoing international energy crisis.
* Due to rampant inflation, Sweden's economic growth is expected to dramatically slow down this year and next, according to a report released by the National Institute of Economic Research (NIER) on Tuesday.
* Germany exported goods worth 9.3 billion euros (9.8 billion USD) to China in May, an increase of 10.5 percent year-on-year, the Federal Statistical Office (Destatis) said on Tuesday.
* Gasoline prices in Slovenia jumped to record high Tuesday after the government's May decree to cap retail prices expired on Monday.
* Egypt and Saudi Arabia signed 14 investment deals in Cairo valued at 7.7 billion USD during the state visit of Saudi Crown Prince Mohammed bin Salman Al Saud, the Egyptian government said Tuesday.
* The International Monetary Fund wants to start talks with Ethiopia for a funding programme as soon as conditions permit, the fund said, as COVID-19 and an armed conflict in Tigray, which has now subsided, have throttled the country's growth in the past two years.
* Singapore's Ministry of Health (MOH) has confirmed one imported case of monkeypox infection in Singapore. More than 40 countries where monkeypox is not endemic have reported outbreaks of the viral disease as confirmed cases exceed 3,000.
* The Republic of Korea on Wednesday confirmed its first case of monkeypox virus and pledged to strengthen monitoring and response systems as it raised the alert level to "caution" for the infectious disease.
* Authorities in Bangladesh intensified efforts on Wednesday to deliver food and drinking water to millions of people struggling after heavy rain unleashed catastrophic flooding across a quarter of the country.
* The Chinese mainland Tuesday reported 10 locally-transmitted confirmed COVID-19 cases, including four each in Beijing and Shanghai, and one each in Inner Mongolia and Guangdong, the National Health Commission said Wednesday.
* India reported 12,249 new COVID-19 cases, taking the total tally to 43,331,645, according to the data released by the federal health ministry on Wednesday.
* US President Joe Biden called for more funds to plan for the next pandemic, at a time when the country began distributing COVID-19 vaccines for children as young as six months amid doubts about availability of shots in the immediate future.
* France is facing a new wave of COVID-19 infections fuelled by new variants of the disease, French vaccination chief Alain Fischer said on Wednesday, as daily new cases reached an almost two-month peak the day before at more than 95,000.
* Denmark plans to offer a fourth COVID-19 vaccine dose in the autumn to those who are over 50 years old, Prime Minister Mette Frederiksen said on Wednesday as she announced a strategy to curb the spread of the disease over the coming months.
* US biotech firm Moderna MRNA.O will build a new research and manufacturing centre in Britain to develop vaccines against new COVID-19 variants, other respiratory illnesses and help improve readiness for any future pandemics.
* Another wave of COVID-19 is feared in Pakistan as the positivity rate in the two cities of Karachi and Hyderabad in the country's southern Sindh province surpassed 10 percent, local media reported on Tuesday.
* Australian conservationists have called for federal legislation to protect the iconic koala from extinction.
Xinhua/Reuters/VNA
TAG: