World News in Brief: June 6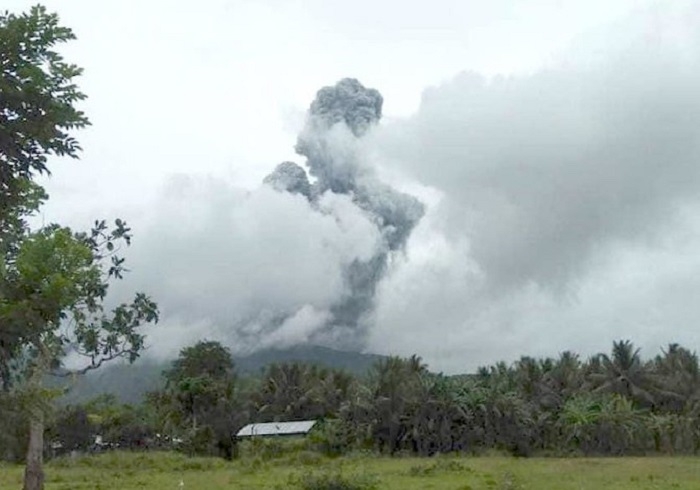 The Philippines has evacuated over 200 residents to temporary shelters after Bulusan volcano in Sorsogon province spewed ash and steam on Sunday, blanketing nearby towns and villages with ash, authorities said on Monday.    
The ruling Cambodian People's Party (CPP) of Prime Minister Samdech Techo Hun Sen won a landslide victory in the fifth commune elections on Sunday, according to preliminary results released by the National Election Committee (NEC) on Monday.
* Mexico's ruling party won four of six state elections held on Sunday, preliminary results showed on Monday, strengthening President Andres Manuel Lopez Obrador's grip on power ahead of the contest to succeed him in 2024.
* Australian Prime Minister Anthony Albanese heralded a deepening relationship with close neighbour Indonesia, pledging stronger cooperation on trade, security and climate change during his first bilateral foreign visit on Monday.
* Health leaders from Group of Twenty (G20) countries will talk about mobilizing financial resources for future pandemic prevention, preparedness and response as an effort to build a strong and resilient global health system from the threat of future health disasters.
* Moscow will "draw appropriate conclusions" and hit new targets if Washington delivers long-range missiles to Kiev, Russian President Vladimir Putin said in an interview broadcast on Sunday.
* Ukrainian President Volodymyr Zelensky on Sunday visited the frontline positions of the Ukrainian military in the Zaporizhzhia region in the south of the country, the presidential press service reported.
* Mexican President Andres Manuel Lopez Obrador said on Monday he would not attend the US-hosted Summit of the Americas in Los Angeles this week because not all countries from the region were invited, but that he would visit President Joe Biden in July.
* Beijing will further relax COVID-19 curbs by allowing indoor dining, as China's capital steadily returns to normal with inflections falling, state media said on Sunday.
* The US Commerce Department on Monday will unveil a new strategy aimed at boosting international tourism hit hard by COVID-19 and government travel restrictions by streamlining the entry process and promoting more diverse destinations.
* Benchmark Italian yields fell on Monday after reports that the European Central Bank was discussing a new bond-buying programme ahead of a meeting this week at which inflation is expected to be in the spotlight.
* France is in talks with the United Arab Emirates to replace Russian oil purchases, which will stop after the imposition of a European Union ban on Russian crude, Finance Minister Bruno Le Maire said on Sunday.
* Thailand's consumer inflation rose at a faster-than-expected pace of 7.1 percent year-on-year in May, the highest level since July 2008, on soaring energy and food prices, official data showed on Monday.
* The European Investment Bank (EIB) has committed 75 million euros ($80 million) to finance construction of a new facility in Senegal that will produce COVID-19 and other vaccines for use across Africa.
* Deaths on the African continent from COVID-19 are expected to fall by nearly 94% in 2022 compared to last year, modelling by the World Health Organization showed.
* Pfizer Inc's antiviral treatment Paxlovid reduces COVID-19 hospitalisation and death rates in vaccinated and unvaccinated patients 65 years and older, according to a new study in Israel conducted during the rise of the Omicron variant.
* The US Food and Drug Administration raised concerns about a possible risk of heart inflammation from Novavax Inc's COVID-19 vaccine, even as the company's data showed it could reduce the chances of mild-to-severe disease.
Xinhua/Reuters/VNA
TAG: