World News in Brief: May 27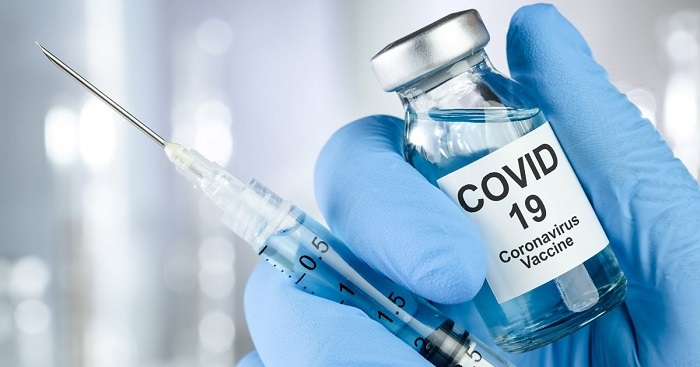 Fears over the possible side effects and effectiveness of COVID-19 vaccines have been the main drivers of hesitancy among thousands of South Africans, a government-backed online survey showed.   
The annual meeting 2022 of the World Economic Forum (WEF) wound up on Thursday in the Swiss town of Davos, calling for closer global cooperation to achieve win-win solutions.
* Visiting Chinese State Councilor and Foreign Minister Wang Yi said on Thursday that China will continue "the four upholdings" in developing its relations with the Pacific island countries.
* A declaration has been signed by ministers of education from BRICS countries on the priorities and direction of future cooperation in the education sector.
* The Republic of Korea's early voting for local elections and parliamentary by-elections kicked off on Friday to elect mayors, governors and local council members as well as seven lawmakers.
* Russian President Vladimir Putin and Italy's Prime Minister Mario Draghi discussed ways to help ease the international food crisis, with the Kremlin saying this could be done only if the West lifts sanctions.
* New Zealand Prime Minister Jacinda Ardern said on Thursday she will meet with US President Joe Biden at the White House next Tuesday.
* Russian Foreign Minister Sergei Lavrov has warned the West that supplying weapons to Ukraine capable of hitting Russian territory would be "a serious step towards unacceptable escalation", Tass news agency said.
* Ukrainian Foreign Minister Dmytro Kuleba said on Thursday he had discussed the supplies of heavy weapons to Ukraine with German Foreign Minister Annalena Baerbock.
* Iran on Friday summoned the envoy of Switzerland, which represents US interests in Tehran, to protest the US seizure of Iranian oil from a Russian-operated ship near Greece, the foreign ministry said in a statement quoted by Iranian media.
* The Republic of Korea's terms of trade worsened for 13 straight months in April due to a faster rise in import costs than export prices, central bank data showed Friday.
* The Hungarian government will impose a total of 800 billion forints (2.2 billion USD) of windfall taxes, mostly on the financial and energy sectors, to curb inflation and finance rising defense costs.
* Pakistan's stocks, sovereign bonds and currency were lifted on Friday by growing hopes that the country can unlock funding from the International Monetary Fund after the government's overnight decision to end a months-old freeze on fuel prices.
* US President Joe Biden will travel to Uvalde, Texas on Sunday in the aftermath of a school mass shooting that left 19 children and two teachers dead.
* Armed assailants killed about 50 people in a part of eastern Burkina Faso ravaged by Islamist violence, the region's governor said on Thursday.
* About 200 confirmed and more than 100 suspected cases of Monkeypox have been detected so far outside of the countries where it usually spreads, a World Health Organization official said on Thursday, urging countries to increase surveillance for the infectious disease.
* Mainland China reported 444 new coronavirus cases on May 26, of which 102 were symptomatic and 342 asymptomatic, the National Health Commission said on Friday.
* The Philippines will no longer require a pre-departure COVID-19 test from May 30 for inbound travelers who have got a booster jab as part of the government's measures to revive the pandemic-hit economy.
* The Democratic People's Republic of Korea (DPRK) registered zero death from fever cases over the past three days, the official Korean Central News Agency (KCNA) reported Thursday.
* The ongoing floods in India's northeastern state of Assam have affected over half a million people and killed 30 people so far, officials said Friday.
* A 6.5-magnitude earthquake struck off Indonesia's eastern province of Maluku on Friday, but there was no initial report of damage or casualties in the country, weather agency and disaster officials said.
Xinhua/Reuters/VNA
TAG: