World News in Brief: May 24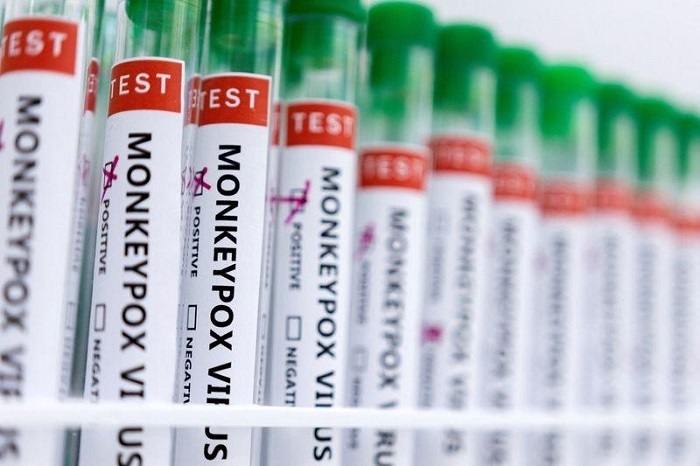 France's HAS health authority said on Tuesday it recommended starting a targeted vaccination campaign to fight monkeypox.   
The Philippines has revised its 2022 gross domestic product growth (GDP) target to 7.0%-8.0% from the previous range of 7.0%-9.0% to take into account external risks, the government said on Tuesday.
* Law-enforcement authorities from China, Laos, Myanmar and Thailand joined forces on Tuesday to start the 117th Mekong River joint patrol.
* Chinese and Russian militaries conducted a joint aerial patrol on Tuesday, China's defence ministry said.
* Russia will continue its special military operation in Ukraine despite the sanctions and increased Western assistance to Kiev, Russian Defense Minister Sergei Shoigu said Tuesday.
* Hungary's Parliament amended the country's constitution on Tuesday to enable the government to introduce a special legal order and declare a state of emergency in case of an armed conflict, war or humanitarian disaster in a neighboring country.
* European Union leaders are unlikely to strike a deal on an oil embargo against Russia at their summit on Monday and Tuesday, head of the bloc's executive Ursula von der Leyen said.
* The EU's proposed new sanctions including an oil embargo against Russia should not be discussed at next week's summit of EU leaders, Hungarian Prime Minister Viktor Orban wrote to the President of the European Council in a letter.
* Finland and Sweden will send delegations to Ankara on Wednesday to try to resolve Turkish opposition to their applications for membership of the NATO military alliance, Finnish Foreign Minister Pekka Haavisto said on Tuesday.
* Saudi Arabia does not expect an immediate shortage of oil and only a certain shortage of oil products, the country's foreign minister Prince Faisal bin Farhan Al Saud said on Tuesday when asked why Riyadh has rebuffed US calls to raise production.
* Sri Lanka increased fuel prices on Tuesday, a long-flagged move to mend public finances and combat its debilitating economic crisis, but the hikes are bound to add to galloping inflation at least in the short term.
* Soaring food prices and house maintenance costs drove Malta's annual inflation to a record high in April, the National Statistics Office said on Tuesday.
* Germany has ordered 40,000 doses of a Bavarian Nordic BAVA.CO vaccine to be ready to vaccinate contacts of those infected with monkeypox if an outbreak in Germany becomes more severe, but officials are banking on other precautionary measures for now.
* The United Arab Emirates announced on Tuesday the first case of monkeypox detected in the country, state news agency WAM reported, citing the health ministry.
* Slovenia's health authorities on Tuesday confirmed the Alpine country's first case of monkeypox infection in a traveller who had returned from the Canary Islands in Spain.
* Patients who experience recurrence of COVID-19 symptoms after completing treatment with Pfizer's PFE.N drug Paxlovid should isolate again for five days, the US Centers for Disease Control and Prevention said in an advisory issued on Tuesday.
Xinhua/Reuters/VNA
TAG: