World News in Brief: May 18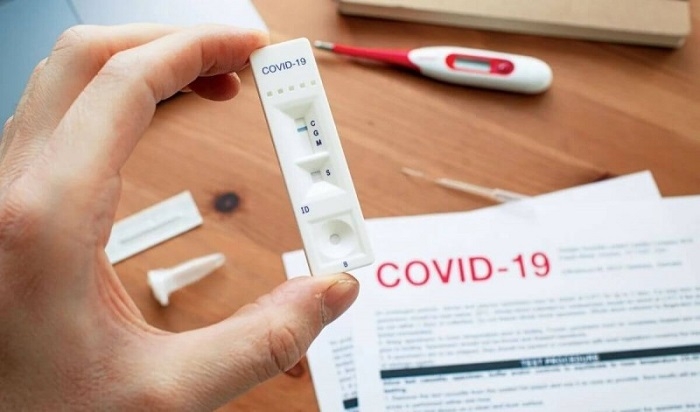 The Moroccan government said it has cancelled COVID-19 PCR test requirements for all incoming travellers.   
Cambodia on Tuesday launched the Tourism Recovery Co-Financing Scheme with capital funding of 150 million USD, aiming at supporting COVID-19-hit-tourism businesses, officials said.
* Chinese President Xi Jinping Wednesday reiterated that China's resolve to open up at a high standard will not change, and the door of China will open still wider to the world.
* Japan will accept vaccinated tourists in small groups from the United States, Australia, Thailand and Singapore later this month as a trial toward the full-scale opening up for foreign visitors planned for June, the Japanese government said Tuesday.
* Finland and Sweden formally submitted their applications to NATO Secretary-General Jens Stoltenberg on Wednesday. After accepting the applications by the Finnish and Swedish ambassadors to NATO at its headquarters, Stoltenberg said the move was a "historic step" in a "critical moment" for European security.
* Russia said on Wednesday it was expelling a total of 85 embassy staff from France, Spain and Italy in response to similar moves by those countries, highlighting the damage to relations with leading EU members since it launched its "special military operation" in Ukraine.
* Russian and Ukrainian officials said on Tuesday that negotiations on a solution to the current crisis have been suspended as the process is mired in stalemate.
* Ukrainian President Volodymyr Zelensky on Tuesday held separate phone talks with German Chancellor Olaf Scholz and French President Emmanuel Macron.
* China's foreign ministry said on Wednesday that foreign ministers of BRICS nations will meet on May 19. BRICS consists of Brazil, Russia, India, China and South Africa.
* Katalin Novak, Hungary's newly elected president, visited the Polish capital on Tuesday on her first foreign trip as head of state to discuss relations between the two countries with her Polish counterpart Andrzej Duda.
* Venezuela on Tuesday confirmed a decision by the United States to ease oil sanctions, calling for a total lifting of the US sanctions on the South American country.
* Indian Prime Minister Narendra Modi on Tuesday called for a rapid rollout of 5G services, saying it will contribute 450 billion USD to the Indian economy in the next 15 years.
* The Republic of Korea's economy was expected to rise 2.8 percent this year due to a rebound in private consumption, a state-run think tank said Wednesday.
* India's power ministry on Wednesday said it would cut domestic fuel supply to state government-run utilities by 5% if they do not import coal for blending by June 15, as officials struggle to address rising power demand.
* Japan's nuclear regulator on Wednesday approved a plan to discharge radioactive wastewater from the disaster-hit Fukushima Daiichi nuclear power plant into the Pacific Ocean. Japan's Nuclear Regulation Authority (NRA) said that once opinions on the matter from the public are heard, the plan will be officially approved.
* Austria's year-on-year inflation rate reached 7.2 percent in April, the highest figure recorded since October 1981, Statistics Austria said on Wednesday.
* Bulgaria's ruling coalition agreed on Wednesday a stimulus package worth 2 billion levs ($1.08 billion) to shield companies and low-income consumers from the surge in energy and food prices caused by the Ukraine conflict, Prime Minister Kiril Petkov said.
* Qatar's $300 billion sovereign wealth fund plans to invest $5 billion in Spanish projects, the Gulf state's ruler said late on Tuesday at a dinner held in his honour in Madrid.
* Germany, Belgium, the Netherlands and Denmark will on Wednesday sign a pledge to build at least 150 gigawatts (GW) of offshore wind capacity in the North Sea by 2050, enough to power 230 million European homes, said the Danish energy ministry.
* Pakistan opened long-delayed talks with the International Monetary Fund on Wednesday, seeking the release of more funds from a $6 billion rescue package agreed in 2019 to help shore up the South Asian nation's battered economy.
* Sri Lanka received 160 million USD from the World Bank on Tuesday, Prime Minister Ranil Wickremesinghe said in parliament on Wednesday. The prime minister also said the country would receive a grant from the Asian Development Bank shortly as well.
* The Taliban in Afghanistan have mediated a temporary ceasefire between Pakistan and a local Pakistani Taliban militant group following talks between the two sides in Kabul, an official said on Wednesday.
* The U.N. secretary-general on Wednesday called for a global coalition to speed the deployment of battery technology, urging countries to ease intellectual property constraints to hasten the transition from fossil fuels and combat climate change.
* More than 500,000 people have fled their homes in India's northeastern state of Assam to escape heavy floods triggered by pre-monsoon rains that drowned seven, authorities said on Wednesday, as they warned the situation could worsen.
* The world is no better prepared for a new pandemic than it was when coronavirus emerged in 2019 and may actually be in a worse place given the economic toll, according to a panel set up by the World Health Organization (WHO) to evaluate the global response.
* Qatar's $300 billion sovereign wealth fund plans to invest in Spanish projects funded by European Union COVID recovery funds under a deal due to be signed during the Gulf state ruler's visit to Madrid this week, Spanish government sources said.
* India's COVID-19 tally rose to 43,127,199 on Wednesday with 1,829 new cases registered during the past 24 hours across the country, showed the federal health ministry's latest data.
* Almost 13.2 million children in the United States have tested positive for COVID-19 since the onset of the pandemic, according to the latest report by the American Academy of Pediatrics (AAP) and the Children's Hospital Association.
* Malaysia reported 1,469 new COVID-19 infections as of midnight Tuesday, bringing the national total to 4,481,278, according to the health ministry.
* Rising COVID-19 cases are driving up the use of therapeutics, with Pfizer Inc's oral antiviral treatment Paxlovid seeing a 315% jump over the past four weeks, US health officials said.
Xinhua/Reuters/VNA
TAG: