India and Europe enhance cooperation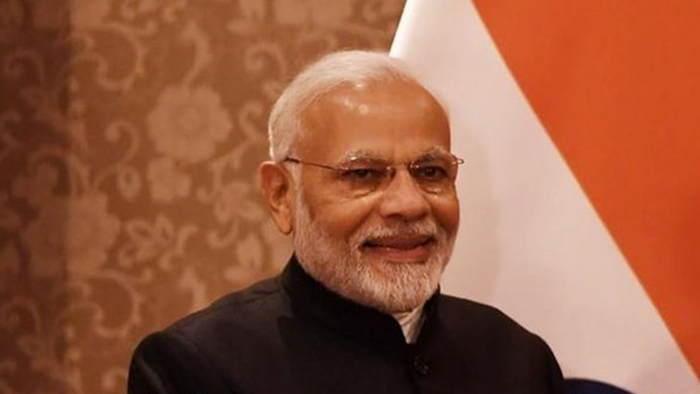 Indian Prime Minister Narendra Modi (Photo: AFP/VNA)   
NDO – Indian Prime Minister Narendra Modi visited three European countries during his first overseas trip in 2022.
Taking place when 'the old continent' faces many security challenges and the world focuses on post-COVID-19 recovery, his trip conveyed important messages on enhancing cooperation for the common interest of both India and Europe.
Speaking to the media ahead of his first foreign trip in 2022, the Indian Prime Minister affirmed: "My visit to Europe comes at a time when the region faces many challenges and choices". Through their commitments, the premier hoped to "strengthen the spirit of cooperation" with European partners "who are important companions in India's quest for peace and prosperity". The three destinations during the Indian leader's trip to Europe were Germany, Denmark and France, which have a close partnership with India and are considered as "key" to opening the door for its cooperation with Europe.
Germany and India established a strategic partnership in 2000. The joint statement released following talks between Indian Prime Minister Narendra Modi and his German counterpart Olaf Scholz confirmed their cooperation commitment to post-pandemic recovery, improvement of green hydrogen infrastructure, and reform of multilateralism to cope with both present and future challenges.
Visiting Denmark, Prime Minister Narendra Modi attended the second India-Nordic Summit, along with his counterparts from Denmark, Finland, Iceland, Norway and Sweden. The summit was considered a 'big push' for India's cooperation with the Nordic region in a range of potential fields, such as emerging technologies, clean energy and arctic research.
France is a strategic partner of India and the country currently holds the Presidency of the European Union (EU). Prime Minister Modi's visit has special significance as it came on the occasion of the 75th anniversary of diplomatic relations between the two countries.
Notably, his Europe trip took place not long after the visit to India by President of the European Commission (EC) Ursula von der Leyen. Earlier, British Prime Minister Boris Johnson also visited India, with the outstanding result that the two countries agreed to push for an Anglo-India Free Trade Agreement by the end of October. A series of visits to India by European leaders have reflected the fact that New Delhi plays an increasingly important and influential role.
There are many reasons for the EU and India to be closer together. The two sides are major economic and trade partners of each other. The trade turnover between India and the EU will reach 96 billion EUR in 2020. There are currently 4,500 EU companies operating in India, contributing to creating millions of jobs in the South Asia country. This is even more important in the context of countries trying to take advantage of all opportunities to 'revive' their economies following the pandemic. Despite the difficulties caused by the COVID-19 pandemic as well as the food and energy crisis due to the conflict in Ukraine, India still emerges as an 'economic bright spot' in the Asia-Pacific region. According to the International Monetary Fund (IMF), India's economic growth in 2022 is expected to reach 8.2 percent. India is currently a non-permanent member of the United Nations Security Council, has a voice in the international arena and is also an important 'link' in the EU Strategy for Cooperation in the Indo-Pacific.
New emerging security risks require India, a major economy in Asia, and key EU countries to strengthen their roles and responsibilities for peace and development. With strong and extensive cooperation commitments, Prime Minister Narendra Modi's trip to Europe sends important messages to both India and Europe, bringing bilateral relations to a new height and contributing to solving common challenges of the region and the world.
LE THU
Translated by NDO
TAG: