World News in Brief: April 30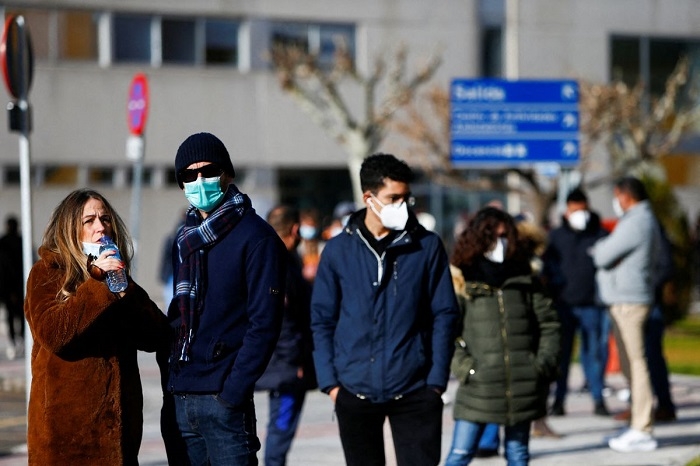 Spain slashed its economic growth outlook for this year, reflecting concerns that the fallout from the Ukraine conflict will cut short a global rebound from the COVID-19 pandemic.   
Indonesia has invited both Russian President Vladimir Putin and Ukrainian President Volodymyr Zelensky to the Group of 20 (G20) summit in November, Indonesian President Joko Widodo said Friday.
* Authorities in India have canceled 42 passenger trains across the country to allow fast and free movement of coal carriages, officials said Saturday. The move has been taken to replenish coal stocks at thermal power plants that are currently running low, forcing blackouts and outages in many states.
* Visiting Bulgarian Prime Minister Kiril Petkov said in Bucharest on Friday that the gas interconnector between Bulgaria and Greece will be completed by June 30.
* Pakistan's Water and Power Development Authority (WAPDA) has devised a plan to increase the hydroelectric energy share in the country's power supply from the existing 9,406 megawatts (MW) to 20,591 MW by the year 2028-29, local media reported on Saturday.
* Russia has barred entry to the country for nine individuals from Iceland, three from Greenland, three from the Faroe Islands and 16 from Norway in a retaliatory move, the country's foreign ministry said in a statement Friday.
* Ukrainian Presidential Advisor Mykhailo Podolyak said on Friday that Ukraine is willing to sign a deal on the "withdrawal from war" with Russia, which would contain the steps to end the ongoing conflict, the Ukrinform news agency reported.
* The Organization for Security and Cooperation in Europe (OSCE) has announced that it would take immediate steps to close the Special Monitoring Mission to Ukraine, the Interfax-Ukraine news agency reported Friday.
* Sri Lanka's real gross domestic product (GDP) growth for 2022 is projected at 1 percent, according to the latest report released by the central bank. The country's economic growth was 3.7 percent in 2021 and per capita GDP was 3,815 USD, which is to decline to 3,041 USD in 2022.
* The Australian government has promised to cut the cost of medications if re-elected in May. Prime Minister Scott Morrison on Saturday announced the Coalition would spend 150 million AUD (105.9 million USD) to reduce the out-of-pocket costs of medicines from 2023 if elected on May 21.
* The Chinese capital city of Beijing intensified restrictive measures against COVID-19 on Saturday to best reduce cross-infection as high mobility is expected during the five-day Labor Day holiday starting from Saturday.
* Scientists and health officials by this summer should have a better sense of what type of COVID-19 booster will be needed to deal with the next phase of the pandemic and when it should be administered, top US infectious disease expert Dr. Anthony Fauci said on Friday.
* Italy's economy shrank by 0.2% in the first quarter from the previous three months, with activity hit by the coronavirus, high commodity prices and the conflict in Ukraine.
* Malaysia reported 2,579 new COVID-19 infections as of midnight Friday, bringing the national total to 4,445,897, according to the health ministry.
* Poland will downgrade its classification of the COVID-19 pandemic in mid-May, recognizing an epidemic threat instead, Health Minister Adam Niedzielski has announced.
* Moderna plans to build an mRNA vaccine manufacturing facility in Quebec province as part of the COVID-19 vaccine maker's 10-year partnership with the Canadian government. The country is reviewing a request from the drugmaker to approve its COVID-19 vaccine for pediatric use in children aged 6 months to 5 years.
* An advisory panel of experts to the US drug regulator will meet in June to review requests from Pfizer and Moderna for use of their COVID-19 vaccines in young children.
* Relief workers in northern Ethiopia delivered to the Tigray region 142 truckloads carrying 3,400 metric tons of food aid in April, UN humanitarians said on Friday.
Xinhua/Reuters/VNA
TAG: