World News in Brief: April 25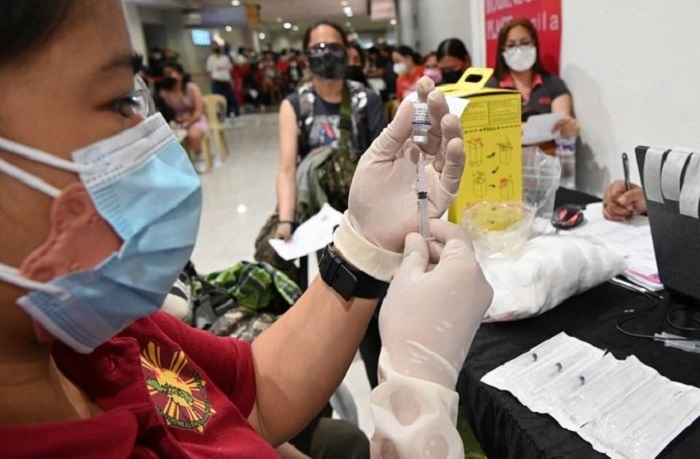 The Philippines on Monday started giving second COVID-19 booster doses for immunocompromised adults, joining a growing number Asian countries offering a fourth vaccine shot.   
United Nations Secretary-General Antonio Guterres will pay a visit to Turkey on Monday before having talks in Moscow and Kiev as part of efforts to resolve the conflict between Russia and Ukraine.
* Emmanuel Macron comfortably defeated far-right rival Marine Le Pen in the second round of France's presidential election, winning 58.55% of the votes against 41.45% for Le Pen, final interior ministry figures showed on Monday. France's Constitutional Court will officially announce the results of the presidential election on April 27-28.
* China should take steps to soften the economic impact of COVID-19 and boost annual economic growth back above 5%, a top central bank official said on Sunday.
* The European Union (EU) and India agreed on Monday to set up a trade and technology council to step up cooperation, as the bloc's chief held talks with officials in New Delhi who have seen a flurry of top visits since the start of the Ukraine war.
* Regional rivals Iran and Saudi Arabia held a fifth round of "positive" talks in Baghdad last Thursday on normalising bilateral relations, Iran's foreign ministry spokesperson Saeed Khatibzadeh confirmed on Monday.
* Russia's Defense Ministry on Monday announced a ceasefire near the Azovstal plant in Mariupol for the safe evacuation of civilians.
* Ukrainian President Volodymyr Zelensky and visiting US Secretary of State Antony Blinken and US Defense Secretary Lloyd Austin met in Kiev to discuss Washington's assistance for Ukraine, the presidential press service said Monday.
* Daily nominations for Russian gas deliveries to Slovakia via Ukraine rose on Monday, while flows eastbound into Poland from Germany through the Russia-EU Yamal pipeline and direct flows from Russia to Germany via Nord Stream 1 remained stable.
* The Russian Embassy in Iran announced on Sunday that news about sending Iranian weapons to Russia is "fake," Iranian Students' News Agency (ISNA) reported.
* Turkish President Recep Tayyip Erdogan and his Ukrainian counterpart, Volodymyr Zelensky, on Sunday discussed the latest developments of the Ukraine crisis over the phone.
* Pakistan has sought an increase in the size and duration of its 6 billion USD International Monetary Fund (IMF) programme, the country's Finance Minister, Miftah Ismail, said on Monday.
* China's Beijing reported 29 locally transmitted confirmed COVID-19 cases between 4 p.m. Sunday and 4 p.m. Monday, local authorities said on Monday.
* India's COVID-19 tally rose to 43,060,086 on Monday after 2,541 new cases were registered during the past 24 hours across the country, showed the federal health ministry's latest data. This is the sixth consecutive day when the number of new cases breached the 2,000-mark, after lying low for the past several months.
* Most Americans support a flexible approach to the lingering pandemic, with cities reimposing mask mandates when cases surge, even as a growing number are eager to get on with their lives, a Reuters/Ipsos poll found.
* Italy reported 56,263 new COVID-19 related cases on Sunday, against 70,520 the day before, the health ministry said, while the daily number of deaths fell to 79 from 143.
* About 91 percent of people aged 18 and above in Samoa have received their second dose of COVID-19 vaccine. Last Friday, Samoa tightened its travel restrictions as the COVID-19 cases continue to increase in the Pacific island nation.
* Fiji's national poverty rate for 2019-20 is estimated at 24.1 percent, according to the World Bank reports. The poverty rate in Fiji stood at 29.9 percent previously.
* A total of 14,263 families in two Afghan provinces have received food assistance, the Afghan Ministry of Rural Rehabilitation and Development said on Monday.
Xinhua/Reuters/VNA
TAG: