World News in Brief: April 19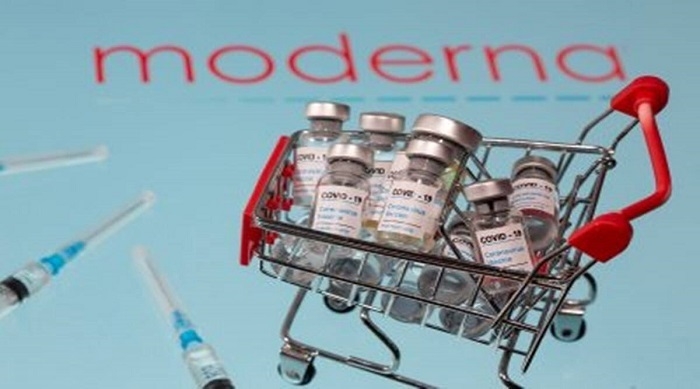 Moderna Inc MRNA.O on Tuesday said a COVID-19 booster designed to target the Beta variant as well as the original coronavirus generated a better immune response against a number of virus variants including Omicron.   
Finance Minister Anton Siluanov will lead Russia's delegation at this week's meeting of finance ministers and central bank governors from the Group of 20 major economies, the Russian finance ministry said on Tuesday. G20 host Indonesia said last week Siluanov had confirmed he planned to attend the G20 meeting on April 20 virtually.
* Pakistan's new cabinet took their oaths in a ceremony on Tuesday, state television reported. The new cabinet, made up of allied political parties, was sworn in a over a week after Pakistan's parliament elected Prime Minister Shehbaz Sharif to replace ousted premier Imran Khan.
* Polls closed on Tuesday in the second and final round of East Timor's presidential election, widely seen as key to the nation's stability, with early counts expected to show Nobel laureate and former president Jose Ramos-Horta as favourite.
* China told Russia it will continue to increase "strategic coordination" with it regardless of international volatility, the foreign ministry said in a statement on Tuesday.
* Russian Foreign Minister Sergei Lavrov said on Tuesday that Moscow was starting a new stage of what it calls its special military operation in Ukraine which he predicted would be a significant development.
* Hungary will not support any sanctions on Russian oil and gas, Foreign Minister Peter Szijjarto said on Tuesday, reiterating the Hungarian government's stance.
* Spanish Prime Minister Pedro Sanchez will travel to the Ukrainian capital Kyiv to meet President Volodymyr Zelenskiy in the coming days, a government source said on Tuesday.
* The Dutch government on Tuesday said it had reopened its embassy in the Ukrainian city of Lviv with a small number of staff last Saturday.
* The Kremlin's climate envoy Ruslan Edelgeriyev said on Tuesday that Russia would not halt its climate agenda and "will move forward" despite Western companies' departure from the country amid sanctions over Ukraine.
* Balkan nations in southeast Europe are turning to coal as they try to tackle a global surge in energy prices, raising fears among environmentalists that countries are rowing back on commitments to phase out the most polluting fossil fuel.
* The International Monetary Fund will consider providing quick financial assistance to debt-burdened Sri Lanka following representations by India, Sri Lanka's finance ministry said on Tuesday.
* Morocco expects spending on subsidies of soft wheat, cooking gas and sugar to rise to 32 billion dirhams (3.2 USD) from 21 billion dirhams last year, due to a surge in international prices, the prime minister told parliament on Monday.
* Denmark's government on Tuesday said it would temporarily increase production of natural gas from its fields in the North Sea, but that it planned to phase out natural gas in the longer term to become independent of Russian supplies.
* Chile's lower house rejected two pension withdrawal bills late on Monday night, rebuking a proposal by legislators and another limited bill proposed by President Gabriel Boric.
* China's Shanghai authorities on Tuesday pleaded for public cooperation with a massive new push to test most of the population for COVID-19 as the city steps up efforts to bring community transmission down to zero after nearly three weeks of lockdown.
* The US Centers for Disease Control and Prevention said it had dropped its "Do Not Travel" COVID-19 recommendations for about 90 international destinations.
* A Japanese Health Ministry committee said it has approved Novavax's COVID-19 vaccine, setting the stage for full approval of the country's fourth shot for the coronavirus.
Reuters
TAG: