World News in Brief: April 17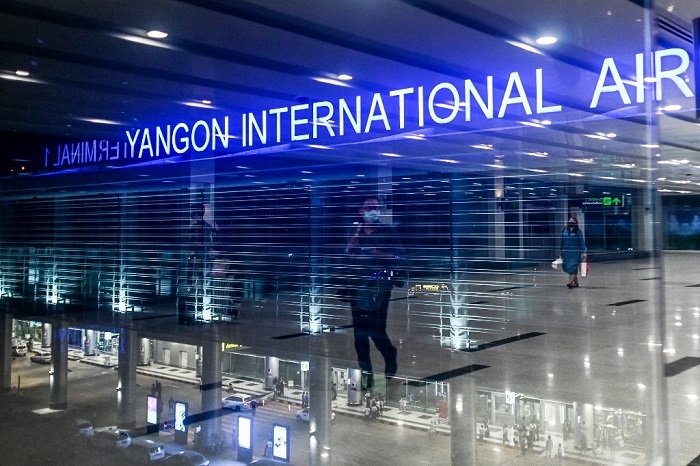 Myanmar reopened the Yangon International Airport on Sunday, more than two years after the country suspended all commercial flights due to the COVID-19 pandemic.   
A summit between the Association of Southeast Asian Nations (ASEAN) and the United States is rescheduled for May 12-13 in the US capital city of Washington, according to an ASEAN chair's press statement released late on Saturday. Cambodia is the ASEAN chair for 2022.
* The success of the Shenzhou-13 mission represents a major victory of China's plan to explore space, experts from different countries have said, calling for closer international cooperation on science and technology.
* More than 502.2 million people have been reported to be infected by the novel coronavirus globally and 6,592,734 have died, according to a Reuters tally. Infections have been reported in more than 210 countries and territories since the first cases were identified in China in December 2019.
* Kim Jong Un, the Chairman of the Democratic People's Republic of Korea (DPRK), observed the successful test-firing of a new-type tactical guided weapon, the official Korean Central News Agency reported Sunday.
* Russia is worried about increased activity of NATO forces in the Arctic and sees risks of "unintended incidents" occurring in the region, TASS news agency cited Russian ambassador-at-large Nikolai Korchunov as saying on Sunday.
* Ukraine and Russia have failed to agree on Sunday about humanitarian convoys for the evacuation of civilians from war-affected areas, Ukraine's deputy Prime Minister Iryna Vereshchuk said on Sunday.
* The Kiev City administration on Saturday asked residents to delay their return to the capital city over security and humanitarian issues.
* Exports from Libya's Zueitina oil port were suspended after protesters got into the port on Sunday morning, two oil engineers at the port told Reuters.
* Nepal is asking citizens living abroad to deposit funds in domestic banks as part of efforts to ensure the financial system has enough liquidity and to preserve foreign exchange reserves, finance minister Janardan Sharma said on Saturday.
* Pakistan said on Sunday said incidents of its security forces being targeted in cross-border attacks from Afghanistan had risen significantly, and called on Taliban authorities to act against militants, a day after purported air strikes by Pakistan.
* Taliban authorities on Saturday summoned Pakistan's ambassador in Kabul to protest against military strikes inside Afghanistan by Pakistani forces, the Afghan foreign ministry said.
* China reported 26,155 new coronavirus cases on April 16, of which 3,529 were symptomatic and 22,626 were asymptomatic, the National Health Commission said on Sunday.
* India's COVID-19 tally rose to 43,042,097 on Sunday as 1,150 new cases were registered during the past 24 hours across the country, showed the federal health ministry's latest data. Besides, four deaths due to the pandemic since Saturday morning took the death toll to 521,751.
* Malaysia reported 9,705 new COVID-19 infections as of midnight Saturday, bringing the national total to 4,382,402, according to the health ministry. A further 12 deaths have been reported, bringing the death toll to 35,409.
* A 5.8-magnitude earthquake rocked Indonesia's eastern province of Papua on Sunday, and no tsunami alert was issued, the meteorology, climatology and geophysics agency said.
* Rains that have killed around 400 people and left thousands homeless in South Africa this week began pounding the east coast again on Saturday, threatening more flooding and forcing many to take refuge in community centres and town halls.
* A small wooden boat carrying about 35 migrants capsized off the Libyan coast and six bodies have been retrieved, the International Organization for Migration (IOM) said on Saturday. The 29 others are missing and presumed dead after Friday's accident, it said.
* Twelve people were injured, 10 of them by gunfire, in a shooting that erupted on Saturday inside a shopping mall in Columbia, South Carolina, the United States, and three people were taken into custody, police said.
Xinhua/Reuters/VNA
TAG: