World News in Brief: April 14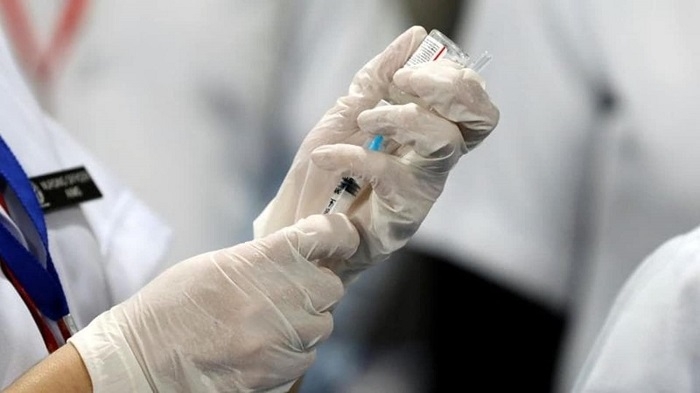 Vaccines against COVID-19 have roughly halved the death toll from the disease in Italy, preventing some 150,000 fatalities and 8 million cases last year, the National Health Institute (ISS) estimated.   
Indonesia's foreign debt was recorded at 416.3 billion USD in February, up from 413.6 billion USD in the previous month, the Bank Indonesia said on Thursday.
* The Monetary Authority of Singapore (MAS) on Thursday announced that it decided to further tighten monetary policy, in two ways.
* Sweden is experiencing the highest inflation in decades, with a 12-month inflation rate of 6.1 percent in March, Statistics Sweden said on Thursday.
* Pakistan's new government led by Prime Minister Shehbaz Sharif is in internal discussions on whether to roll back fuel and power subsidies that have blown a hole in public finances amid a stuttering economy, officials said.
* Relevant parties were working to broker a peaceful solution to the Russia-Ukraine conflict when Russia's Black Sea fleet flagship was seriously damaged in a blast.
* UN Secretary-General Antonio Guterres said Wednesday that a nationwide humanitarian ceasefire in Ukraine seems to be out of reach at the moment.
* Asian shares tracked Wall Street higher, while US Treasury yields steadied and the dollar retreated, as latest US data raised hopes that inflation may be close to peaking, though several major central banks raised rates aggressively.
* China has seen a significant decrease in the number of highway toll stations and service zones shut down due to the COVID-19 epidemic, the Ministry of Transport said Thursday.
* Malaysia reported 10,052 new COVID-19 infections as of midnight Wednesday, bringing the national total to 4,352,611, according to the health ministry.
* US health officials extended by 15 days a US mandate requiring travellers to wear masks on airplanes, trains and in transit hubs, saying they needed time to assess the impact of a recent rise in COVID-19 cases.
* The United States on Wednesday renewed the COVID-19 public health emergency, allowing millions of Americans to keep getting free tests, vaccines and treatments for at least three more months.
* Sub-Saharan Africa's economy is set to grow 3.6% this year, down from 4% in 2021, the World Bank said, adding that the war in Ukraine would worsen the factors holding back Africa's recovery from the pandemic.
* Africa is experiencing its longest-running decline in weekly COVID-19 infections since the start of the pandemic, the World Health Organization said on Thursday.
* Pfizer Chief Executive Albert Bourla said the company could possibly develop a new vaccine that protects against the Omicron variant as well as older forms of COVID-19 by autumn.
* Italy reported 64,951 COVID-19 related cases on Thursday, against 62,037 the day before, the health ministry said, while the number of deaths fell to 149 from 155.
Xinhua/Reuters/VNA
TAG: