World News in Brief: April 3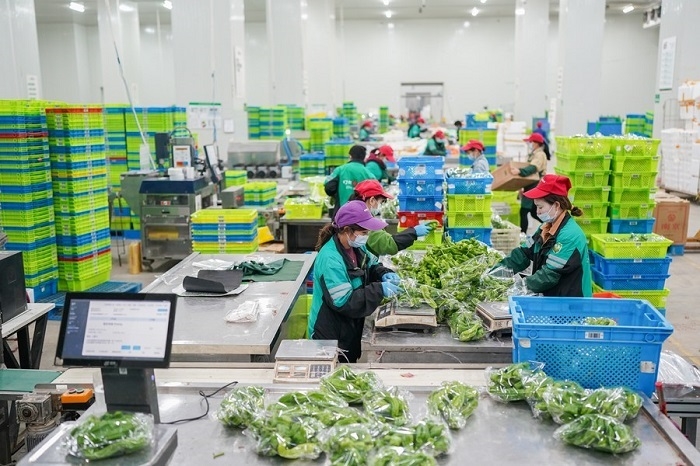 Authorities and suppliers in Shanghai have been racing to secure daily supplies to residents as the megacity, with a population of over 24 million, began temporary closed-off management in two phases to curb the recent resurgence in COVID-19 infections.   
The transition committee of the Republic of Korea's President-elect Yoon Suk-yeol named Han Duck-soo on Sunday to become prime minister in the new administration, restoring him to a role he last held more than a decade ago.
* Chinese Vice Premier Hu Chunhua called on Saturday for greater efforts to stabilise foreign trade amid a complex external environment, the official Xinhua news agency reported.
* The Russia-Ukraine conflict continued on Sunday, as draft documents discussed during the meeting in Istanbul this week are now ready for discussion by the presidents of Ukraine and Russia.
* Fuel prices were increased yet again in India Sunday for the 11th time in the last 13 days. According to a price notification of state fuel retailers in the Indian capital city - New Delhi, petrol and diesel prices were hiked by INR 0.80 a liter respectively.
* Pakistani Prime Minister Imran Khan on Sunday asked the country's president to dissolve the national assembly, and called for an interim government before going for fresh elections.
* Voters cast ballots in polling stations in Serbia for presidential, parliamentary and local elections on Sunday, which could give current President Aleksandar Vucic a second term.
* Costa Ricans will choose a new president on Sunday to steer the Central American country through mounting debt woes and social discontent in a run-off between an anti-establishment outsider and former leader.
* Russia will ask for rouble payments for other exports and the West's sanctions have accelerated the erosion of confidence in the USD and the euro, the Kremlin said.
* Greece's Foreign Minister Nikos Dendias will land in Odesa on Sunday, leading a humanitarian aid mission into the southern port city of Ukraine, the foreign ministry said.
* The Iranian foreign minister said Sunday that the talks in Vienna on the restoration of the 2015 nuclear deal are close to an agreement, noting that Tehran has put forward its proposals and now the ball is in the US court.
* Police fired tear gas at hundreds of protesting students in central Sri Lanka on Sunday, a federal lawmaker said, as soldiers manned checkpoints in the capital to enforce a curfew imposed to curb public outrage triggered by an economic crisis.
* The Taliban announced on Sunday a ban on the cultivation of narcotics in Afghanistan, the world's biggest opium producer.
* Brazil removed on Saturday the requirement of presenting a negative COVID-19 test for fully vaccinated travelers arriving by plane, state news agency Agencia Brasil reported.
Xinhua/Reuters/VNA
TAG: