World News in Brief: March 24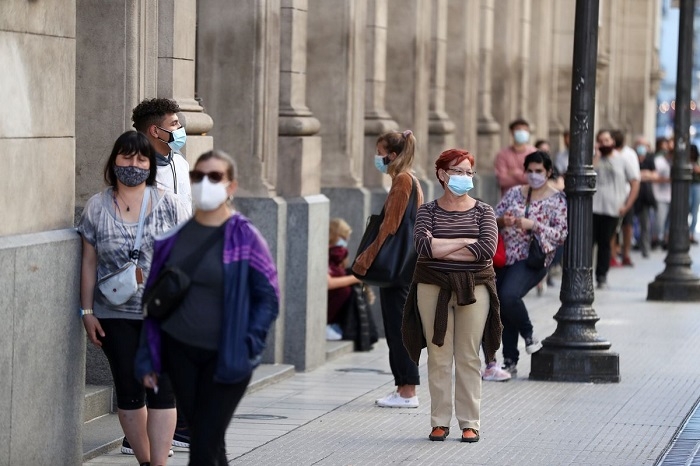 Argentina's economy expanded 10.3% in 2021 and 8.6% in the final quarter of the year, the country's statistics agency said, as coronavirus pandemic restrictions were eased.   
Pieces of engine wreckage of the passenger plane that crashed in south China's Guangxi earlier this week have been found, an official told a press briefing on Thursday.
* UN member states on Thursday adopted a resolution on the humanitarian situation in Ukraine.
* Russian President Vladimir Putin held a telephone conversation with Israeli Prime Minister Naftali Bennett on Wednesday to discuss the Ukrainian situation. Earlier in the day, Putin had a telephone conversation with German Chancellor Olaf Scholz to discuss the same issue.
* Ukrainian President Volodymyr Zelensky on Wednesday addressed the French National Assembly via video link, asking France to support Ukraine with military equipment and aircraft.
* Turkey called for ramped up efforts to achieve a ceasefire in Ukraine and vowed to continue its "mediation and facilitation" work between Moscow and Kyiv, ahead of a NATO summit where leaders will discuss Russia's "special military operation" in Ukraine.
* The North Atlantic Treaty Organization (NATO) approved on Thursday the deployment of four new battle groups in the eastern part of the alliance, including Bulgaria, Hungary, Romania and Slovakia, declared Jens Stoltenberg, NATO's secretary general during a press briefing.
* Chinese Foreign Minister Wang Yi visited Kabul on Thursday to meet his Afghan counterpart, a spokesman for Afghanistan's foreign ministry said, the highest-level visit by a Chinese official since the Taliban took power last year.
* The Democratic People's Republic of Korea (DPRK) on Thursday testfired what was believed to be an intercontinental ballistic missile (ICBM) off its east coast, the Republic of Korea's Joint Chiefs of Staff (JCS) said.
* The Russian economy expanded by 6.6% in January on an annual basis after growing by 4.3% in December, the economy ministry said on its website on Thursday.
* Iran has received contradictory statements from Saudi Arabia on the renewal of bilateral relations, the country's Foreign Minister Hossein Amirabdollahian said on Thursday.
* Turkey urged Libya to refrain from any steps that would lead to renewed conflict and called on authorities to follow democratic processes, amid a crisis over control of executive power in the country.
* European countries have been thrown into disarray after Russian President Vladimir Putin said "unfriendly countries" who buy Russia's gas will now have to pay in rubles.
* Russian energy giant Gazprom GAZP.MM on Thursday said that it was continuing to supply natural gas to Europe via Ukraine in line with requests from European consumers.
* China reported 2,054 new confirmed coronavirus cases on March 23, the country's national health authority said on Thursday, down from 2,667 a day earlier.
* Tunisia greeted the first cruise ship since 2019 on Wednesday and expects 40 this year in a revival of tourism after the coronavirus pandemic.
* People may be at increased risk for developing diabetes for up to a year after a diagnosis of COVID-19, according to two studies.
* Irish consumer confidence suffered its sharpest monthly drop since the start of the COVID-19 pandemic as concerns around the conflict in Ukraine and soaring inflation weighed heavily on sentiment, a survey showed on Thursday.
* The toll of the COVID-19 pandemic was reflected in a natural decrease last year in the population of nearly three-quarters of US counties versus the two previous years, the census bureau said on Thursday.
* New applications for US jobless benefits dropped to a 52-1/2-year low last week, while the number of Americans on unemployment rolls continued to shrink, pointing to rapidly diminishing labor market slack that will keep wage inflation rising.
* Fiji announced on Thursday night that the three-night-stay requirement upon entry into the country is being removed and fully vaccinated visitors can come to the island nation from next month.
* The Sri Lankan government aims to earn 1 billion USD from gem exports this year with steps being taken to increase the exports to more markets, local media reported Thursday.
Xinhua/Reuters/VNA
TAG: