World News in Brief: March 22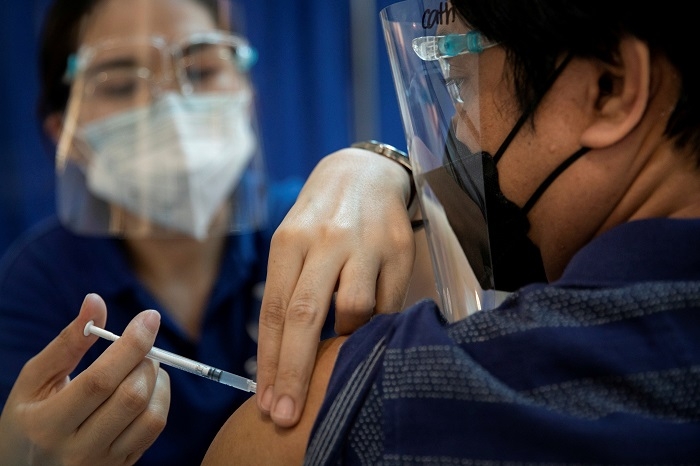 COVID-19 infections in the Philippines continue to slow, averaging less than 500 cases daily, as over 65 million people have been fully vaccinated, a health official said on Tuesday.   
Rescue work continued on Tuesday after a passenger plane with 132 people aboard crashed in south China's Guangxi Zhuang Autonomous Region Monday afternoon. Over 2,000 people have been sent to the site as part of the rescue efforts.
* The Russia-Ukraine conflict continues on Monday as relevant parties are working to broker a peaceful solution.
* Ukrainian President Volodymyr Zelensky said that Kiev's compromises at peace talks with Russia would be put to a nationwide referendum in Ukraine, the government-run Ukrinform news agency reported Monday.
* The UN General Assembly (UNGA) will vote Wednesday on a draft resolution on Ukraine, the second such resolution since the start of Russia's special military operation in Ukraine, a spokesperson said Monday.
* Russian energy giant Gazprom GAZP.MM said on Tuesday it was continuing to supply gas to Europe via Ukraine in line with requests from European consumers.
* The European Union cannot agree on whether or how to impose sanctions on Russia's lucrative energy sector. Germany and the Netherlands say the bloc is currently too dependent on Russian oil and gas to impose an embargo now. Other potential sanctions are being discussed including cutting off more Russian banks' access to the SWIFT global messaging system.
* Japan's parliament on Tuesday enacted a record 107.60 trillion yen (900 billion USD) budget for fiscal 2022 to cater to ballooning social security and defense costs as well as for provisions to counter COVID-19.
* The Russian Foreign Ministry said Monday that it will no longer continue peace treaty negotiations with Japan in response to Tokyo's sanctions against Russia over the situation in Ukraine.
* US and British officials kicked off two days of meetings to strengthen trade ties on Monday, underscoring transatlantic cooperation at a time when Western countries are ratcheting up pressure on Russia over its "special military operation" in Ukraine.
* Australia and India said on Tuesday they are close to finalising an interim economic and trade cooperation deal and hope to sign a full agreement by the end of the year.
* The top two candidates in East Timor's presidential poll on Tuesday appeared set for a second round next month, despite the latest vote count showing a commanding lead for Nobel laureate Jose Ramos-Horta.
* The European Union's (EU) foreign and defense ministers on Monday approved the bloc's security and defense plan of action which, among others, will see it establishing a rapid reaction force with up to 5,000 troops that could be swiftly deployed in case of a crisis.
* China's financial hub Shanghai on Tuesday reported a fifth consecutive daily record for locally transmitted COVID-19 asymptomatic cases as the highly infectious Omicron variant complicates efforts to stop the virus spreading.
* New Zealand's Ministry of Defence said it has suspended plans to build an Antarctic and Southern Ocean patrol vessel because planned spending is being reassessed due to the impact on the government's budget of costs related to the COVID-19 pandemic.
* The US drug regulator said a panel of independent advisers will meet on April 6 to discuss considerations for use of COVID-19 vaccine booster doses.
* Travellers faced flight cancellations across Germany on Tuesday as security staff at several airports staged another one-day strike amid a wage dispute.
Xinhua/Reuters/VNA
TAG: