World News in Brief: March 19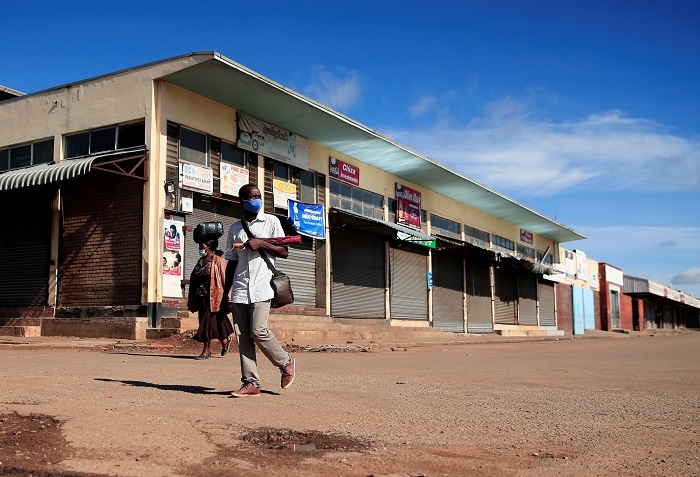 COVID-19 and lockdowns have slowed efforts to monitor and vaccinate children against other diseases such as polio, a WHO Africa coordinator told Reuters.   
Polls have closed in East Timor after Asia's youngest nation held its fifth presidential election since independence on Saturday, with political stability and economic security at the forefront of voters' minds.
* The Russia-Ukraine conflict continues on Saturday as relevant parties are working to broker a peaceful solution.
* Putin on Friday held a phone conversation with German Chancellor Olaf Scholz, voicing Moscow's readiness to explore solutions to the Russia-Ukraine conflict during negotiations with the Ukrainian side.
* Russian presidential aide Vladimir Medinsky, also the head of the Russian delegation in several rounds of talks with Ukraine, said Friday that the two sides have moved closer to agreement on the key issue of Ukraine dropping attempts to join NATO and adopting a neutral status.
* Ukraine's positions at the peace talks with Russia remain unchanged, Ukrainian Presidential Advisor Mykhailo Podolyak said on Friday.
* Chinese President Xi Jinping had a video call with US President Joe Biden at the request of the latter on Friday. The two Presidents had a candid and in-depth exchange of views on China-US relations, the situation in Ukraine, and other issues of mutual interest.
* Belgium said on Friday it will extend the life of its nuclear energy beyond 2025 after the Russian launched a "special military operation" in Ukraine forced the governing coalition to consider its plans to rely more on natural gas.
* Chinese Vice Premier Sun Chunlan stressed at a national teleconference Saturday the need to fully implement COVID-19 response measures in a timely manner to curb the spread of the virus.
* Afghanistan's caretaker government has welcomed the extension of United Nations mission in the Central Asian country, the government said on Saturday.
* Portuguese government's Council of Ministers approved on Friday a resolution to subsidize the fuel consumed by freight transporters, intending to mitigate the sharp rise in prices seen in recent days.
* China's Shanghai is pushing ahead with a mass testing initiative as cases spike, even as some districts ease lockdown rules.
* The US Centers for Disease Control and Prevention reported 966,575 deaths from COVID-19 on Friday after it corrected the data earlier this week, which reduced the death tallies in all age-groups, including children.
* Singapore reported 10,244 new cases of COVID-19 on Saturday, bringing the total tally to 1,007,158.
* Indonesia on Saturday confirmed 7,951 new COVID-19 cases, raising its tally of infections to 5,956,561, the country's health ministry said.
* The Republic of Korea reported 381,454 new COVID-19 cases as of midnight Friday compared to 24 hours ago, raising the total number of infections to 9,038,938, the health authorities said on Saturday.
* Ecuador's president announced an end to coronavirus limits on public and private gatherings.
* The death toll from a migrant shipwreck off Tunisia on Friday has risen to 17 people, most of them Syrians, as they tried to cross the Mediterranean to Italy, a civil protection official told Reuters on Saturday.
* The estimated range of England's COVID-19 reproduction "R" number is between 1.1 and 1.4, the UK Health Security Agency said, adding that daily cases could be growing each day.
* People aged 65 and older with special health risks or conditions should be given the right to receive a second COVID-19 "booster" jab, France's HAS health authority said.
Xinhua/Reuters/VNA
TAG: