World News in Brief: March 18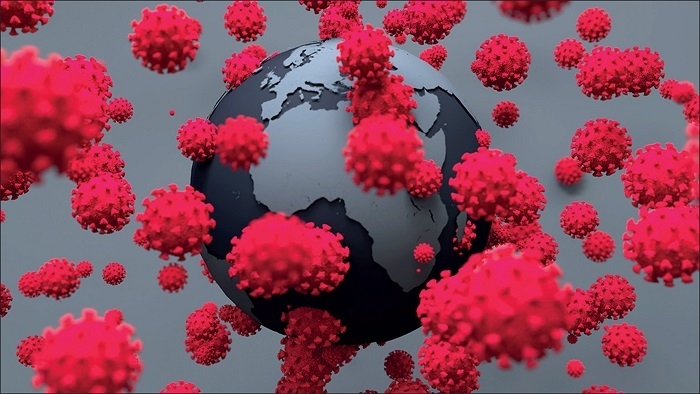 A World Health Organization spokesperson said on Friday that the end of the COVID-19 pandemic was a long way off, citing a rise in cases in its latest weekly data.    
Stock markets took a breather on Friday after several days of sizeable gains, while commodities were set on edge by the lack of progress in Russia-Ukraine peace negotiations.
* A Chinese envoy on Thursday called on all parties to the Ukraine conflict to exercise restraint so as to prevent a humanitarian crisis of an even larger scale.
* Turkish President Recep Tayyip Erdogan renewed his offer to bring the leaders of Russia and Ukraine to Turkey, during a phone conversation with his Russian counterpart, Vladimir Putin, on Thursday.
* During their talks on Thursday, Ukrainian Foreign Minister Dmytro Kuleba and his visiting Turkish counterpart Mevlut Cavusoglu agreed to focus on organizing a meeting between Ukrainian President Volodymyr Zelensky and his Russian counterpart Vladimir Putin, Interfax-Ukraine news agency reported.
* Ukrainian President Volodymyr Zelensky said Thursday that he held a telephone conversation with French President Emmanuel Macron to discuss France's support for Ukraine.
* French President Emmanuel Macron said on Thursday he would increase the retirement age, cut taxes and further loosen labour market rules if he wins a second term in next month's election, seeking a mandate to press on with pro-business reforms.
* Saudi Arabia's crown prince, Mohammed bin Salman, stressed the importance of maintaining the OPEC+ agreement and the kingdom's keenness on keeping oil markets balanced and stable, in a phone call on Thursday with the Japanese prime minister, Kishida Fumio, Saudi state media reported.
* The OECD estimates the Ukraine-Russia conflict could knock more than 1 percentage point off global growth this year.
* The International Energy Agency (IEA) on Friday urged consumers to travel less, share transport and drive more slowly, part of a 10-point plan to cut oil use as Russia-Ukraine crisis deepens concerns about supply.
* China will stick to the dynamic zero-COVID approach as the line of defense against the epidemic at the moment, a Chinese health official said Friday.
* India's federal government has asked states to intensify surveillance on the COVID-19 situation and keep an overall vigil in wake of the surge in cases across Southeast Asia and some European countries, officials said Friday.
* Laos registered 1,508 new COVID-19 cases over the past 24 hours, exceeding the 1,000 mark for the first time since Jan. 19, bringing the national tally to 150,639.
* Despite record-high daily COVID-19 cases, Thailand on Friday announced further easing of social distancing rules nationwide, allowing more businesses to resume operations.
* Over 100,000 foreign tourists have arrived in the Philippines since the Southeast Asian country reopened its borders last month, the government said on Friday.
* Germany will lift most pandemic restrictions despite infections hitting a record on Thursday.
* Italy announced plans to phase out its restrictions more than two years after the disease first swept the country, even though cases are once again on the rise.
* The number of Americans filing new claims for unemployment benefits fell last week as demand for labor remained strong, positioning the economy for another month of solid job gains.
* The Netherlands will significantly ramp up the building of offshore wind farms in coming years, doubling the planned capacity by 2030, in a bid to meet climate goals and reduce its dependence on Russian gas.
* Tropical cyclone Gombe has killed at least 53 people since it hit Mozambique a week ago, authorities said on Thursday, in a sharp rise from earlier estimates.
* The European Medicines Agency's leading vaccine expert said that data on COVID-19 vaccines tailored for the Omicron variant should be available between April and the start of July, potentially paving the way for approval this summer.
* Moderna Inc MRNA.O sought emergency use authorization from US health regulators for a second COVID-19 booster shot, as a surge in cases in some parts of the world fuels fears of another wave of the pandemic.
* NASA's next-generation moon rocket began a highly anticipated, slow-motion journey out of its assembly plant en route to the launch pad in Florida on Thursday for a final round of tests in the coming weeks that will determine how soon the spacecraft can fly.
Xinhua/Reuters/VNA
TAG: