World News in Brief: March 4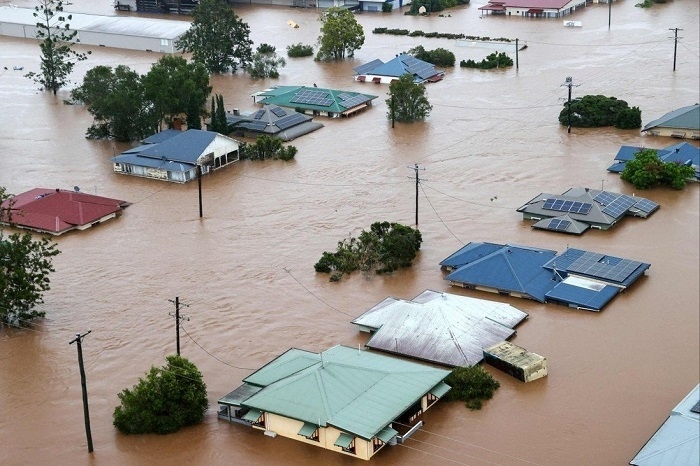 Australian authorities on Friday warned of more rains over the weekend in several flooded regions in the country's east, likely hampering relief efforts as defence personnel try to reach worst-hit towns cut off by days of downpours. (Photo: AFP)   
An early voting for Republic of Korea's presidential election kicked off Friday ahead of the election day on March 9. The early voting, which was adopted in 2013 and first applied to the 2014 local elections, will be carried out for two days through Saturday.
* French President Emmanuel Macron officially announced on Thursday that he would run for a second term in office in the upcoming presidential elections scheduled for April.
* The United States and Russia have established a military hotline aimed at preventing miscalculation during the ongoing Russia-Ukraine military conflict, US media outlets reported Thursday.
* Belarus has strengthened its air defences along the perimeter of its border in line with an order from President Alexander Lukashenko, a senior military official said on Friday.
* Asian equity markets and the euro suffered heavy losses, while oil prices jumped as investors took fright from reports of a nuclear power plant on fire amid fierce fighting between Ukraine and Russian troops.
* Japan will release 7.5 million barrels of oil from private reserves as a part of the International Energy Agency (IEA)-led coordinated release, its industry minister Hagiuda Koichi said on Friday.
* The Philippines has put "pro-business" measures to lure foreign investors into the Southeast Asian country recovering from the two-year COVID-19 pandemic.
* Brazilian President Jair Bolsonaro on Thursday said state-oil producer Petroleo Brasileiro SA PETR4.SA could, due to the crisis inflicted by the war in Ukraine, lower its profit to prevent fuel prices from exploding.
* Argentina has sealed a USD45-billion debt deal with the International Monetary Fund, the country's government and the IMF said on Thursday, after talks ironed out final wrinkles of an initial agreement reached in January.
* A bomb blast inside a mosque during Friday prayers in northwestern Pakistani city of Peshawar has killed at least five people and wounded more than 30, police said.
* India's COVID-19 tally rose to 42,951,556 on Friday, as 6,396 new cases were registered during the past 24 hours across the country, showed the federal health ministry's latest data.
* The Republic of Korea decided on Friday to ease social-distancing rules against COVID-19 for two weeks as the tightened quarantine measures in recent weeks roiled the businesses of small merchants.
* The US Centers for Disease Control and Prevention said some 93% of the US population live in locations where COVID levels are low enough that people do not need to wear masks indoors.
* COVID-19 cases in Sweden are falling sharply, even as nearly all pandemic-related restrictions were lifted less than a month ago.
* France will on March 14 lift rules requiring people to show a COVID-19 vaccine passport to access venues, reported BFM TV.
* Mexico reported 461 more confirmed fatalities from COVID-19 on Thursday, bringing the total death toll registered in the country since the pandemic began to 319,296, according to health ministry data.
* Brazil had 61,870 new cases of the novel coronavirus reported in the past 24 hours, and 578 deaths from COVID-19, the Health Ministry said on Thursday.
* Greece will lift its requirement of mask-wearing outdoors from Saturday, as COVID-19 infections trend lower.
* Eli Lilly and Incyte's arthritis drug baricitinib helped reduce the risk of death in hospitalised COVID patients by 13% regardless of which other coronavirus treatment they were given, according to a large British study.
Xinhua/Reuters/VNA
TAG: