Laos enhances preparation to deal with spread of variant Omicron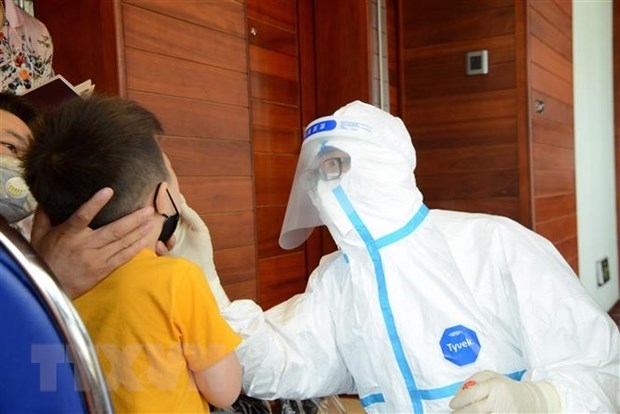 Collecting samples for COVID-19 testing in Vientiane, Laos. (Photo: Xinhua/VNA)   
NDO/VNA – Public hospitals of Laos are prepared to deal with the potential widespread outbreak of the Omicron variant of COVID-19, said the country's Health Ministry.
The ministry has warned people about the rapid spread of this variant, saying that 33 provinces in neighbouring Thailand have recorded the emergence of this highly contagious strain.
Health agencies across the country are ramping up COVID-19 response measures in an effort to contain the spread of Omicron, and to ensure that everyone has access to adequate healthcare.
Designated hospitals in the Vientiane capital city and provinces of Laos have set up emergency medical teams, and fully prepared for the worst scenario of the Omicron outbreak.
The ministry reported that Laos recorded 273 new COVID-19 cases over the last 24 hours, lifting the national count to 143,240 with 623 deaths.
TAG: