World News in Brief: February 26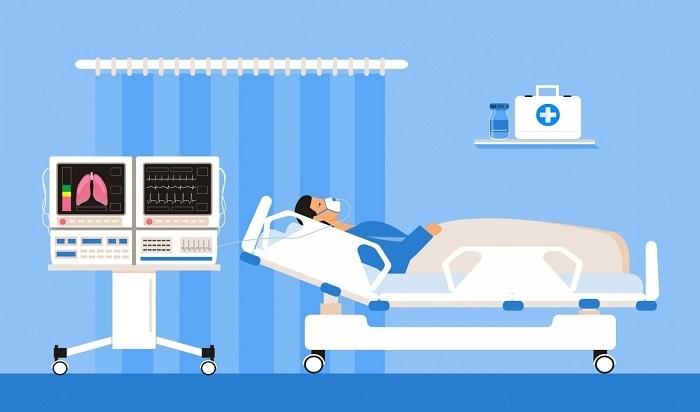 Patients with severe COVID-19 who develop diabetes while hospitalized may have only a temporary form of the disease and their blood sugar levels may return to normal afterward, according to new findings.   
United Nations (UN) Secretary-General Antonio Guterres said Friday that the world body will not give up on finding a solution to the Russia-Ukraine crisis, while calling on conflicting parties to better protect civilians.
* Russian President Vladimir Putin is ready to send a Russian delegation to Minsk for negotiations with Ukraine at the level of representatives of the Defense Ministry, the foreign ministry and the presidential administration, Kremlin spokesman Dmitry Peskov said Friday.
* Ukrainian President Volodymyr Zelensky on Friday reiterated his call for Russian President Vladimir Putin to hold talks to stop conflict.
* The channels of dialogue must be kept open so that a ceasefire can be achieved, French President Emmanuel Macron said early on Friday morning over Russia-Ukraine conflict.
* President Joe Biden instructed the US State Department to release 350 USD million in military aid to Ukraine on Friday as it struggles to repulse a conflict.
* British Airways (BA) said it would cancel all short-haul flights from London's Heathrow airport until midday on Saturday as it deals with an IT failure.
* Negotiators have made significant progress in the last week or so on reviving the 2015 Iran nuclear deal but very tough issues remain, a senior US State Department official said on Friday.
* Iran will continue to enrich uranium to 20% purity even after sanctions on it are lifted and a 2015 nuclear deal with world powers is revived, Iranian news agencies quoted the country's nuclear chief as saying on Friday.
* Venezuela re-opened its land border with Brazil on Thursday, nearly two years after the government of President Nicolas Maduro shuttered crossings over COVID-19 concerns, local Venezuelan authorities said on Friday.
* This year's World Team Table Tennis Championships in Chengdu, China has been pushed back to the end of September from its April dates due the spread of the Omicron variant, the International Table Tennis Federation said.
* Sweden should have shut venues and taken other tougher measures early in the COVID-19 pandemic, though its no-lockdown strategy was broadly beneficial, a commission said on Friday.
* Italy reported 40,948 COVID-19 related cases on Friday, against 46,169 the day before, the health ministry said, while the number of deaths fell to 193 from 249.
* Brazil had 91,595 new cases of the novel coronavirus reported in the past 24 hours and 770 deaths from COVID-19, the Health Ministry said on Friday.
* Canada in December recorded its first monthly surplus since the onset of the COVID-19 pandemic, while its deficit in the first nine months of fiscal 2021/22 continued to fall compared with the year-ago period, finance ministry data showed on Friday.
* Drugmaker Shionogi & Co 4507.T has applied for approval to make and sell its oral COVID-19 treatment in Japan.
* Widespread flash floods unleashed by heavy rain in Australia's northeastern state of Queensland have killed two people, including an emergency services volunteer, officials said on Saturday, taking the death toll to four.
Xinhua/Reuters/VNA
TAG: