World News in Brief: February 25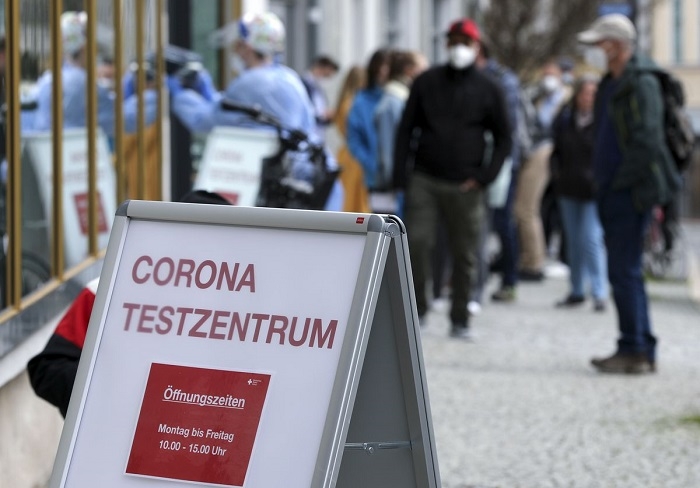 Germany does not have leeway to ease COVID-19 restrictions more quickly, and Germans should not think that the pandemic is over as the number of new daily infections is still very high, German Health Minister Karl Lauterbach said on Friday.   
Abdulla Shahid, president of the 76th session of the United Nations General Assembly (UNGA), on Thursday called for an immediate ceasefire in Ukraine and peaceful means to settle disputes.
* Ukraine's operational nuclear power plants are running safely and there has been no "destruction" at the remaining waste and other facilities at Chernobyl, the U.N. nuclear watchdog said on Thursday, citing Ukraine's nuclear regulator.
* The Kremlin on Friday noted Ukrainian President Volodymyr Zelenskiy's willingness to discuss a possible neutrality pledge by Ukraine, but said it could not say anything about possible talks between the two countries' leaders.
* Ukraine wants peace and is ready for talks with Russia, including on neutral status regarding NATO, Ukrainian presidential advisor Mykhailo Podolyak told Reuters on Friday.
* The United States, Britain, Canada, the EU, Australia, Japan and others unveiled sanctions against Russia, targeting banks, military exports and members of Putin's inner circle.
* Russia will impose retaliatory sanctions on Western nations on the basis of reciprocity, the Kremlin said on Friday. Kremlin spokesman Dmitry Peskov said sanctions would cause problems for Russia but they would be solvable, as it had reduced its dependence on foreign imports.
* Gas flows to Greece continue smoothly and there is no disruption a day after Russia launched a military operation in Ukraine, Greek Energy Minister Kostas Skrekas said on Friday.
* US Federal Reserve officials on Thursday began taking stock of how the unfolding conflict in Ukraine might influence the economy and their planned shift to tighter monetary policy, with investors and some officials suggesting it could slow but likely not stop a planned round of interest rate increases.
* Negotiations on new rules for dealing with pandemics began at the World Health Organization on Thursday, with a target date of May 2024 for a treaty to be adopted by the U.N. health agency's 194 member countries.
* China on Friday reported the highest daily count of COVID-19 cases arriving from outside the mainland in nearly two years, with infections mostly from Hong Kong territory as the financial hub grapples with a wave of infections.
* British consumer confidence suffered its biggest month-on-month drop in February since the start of the pandemic, as people worried about fast-rising inflation, higher taxes and interest rates going up, a survey showed.
* A three-week long protest in Canada against pandemic measures that snarled trade and shuttered Ottawa's core likely cost billions in trade delays, tens of millions in lost sales for businesses, and left behind a hefty policing and clean-up tab.
* The European Union's health regulator on Thursday backed giving a booster shot of Pfizer and BioNTech's COVID-19 vaccine to adolescents aged 12 and over, as well as the expanded use of Moderna's shot in children aged 6 to 11.
* Medicago's vaccine on Thursday became the world's first plant-based shot approved against COVID-19 after Health Canada cleared it for use in adults.
* Iraq has temporarily shut down its West Qurna 2 oilfield for maintenance until March 2 at the earliest, a state oil official with knowledge of the field's operations said on Friday.
* Clashes between Afghan and Pakistani security forces have killed two people and wounded several in a border region of the two neighbours, officials said, the latest in a series of such skirmishes.
Reuters, Xinhua
TAG: