Nikkei: Southeast Asia's soaring exports fuel hopes of recovery in 2022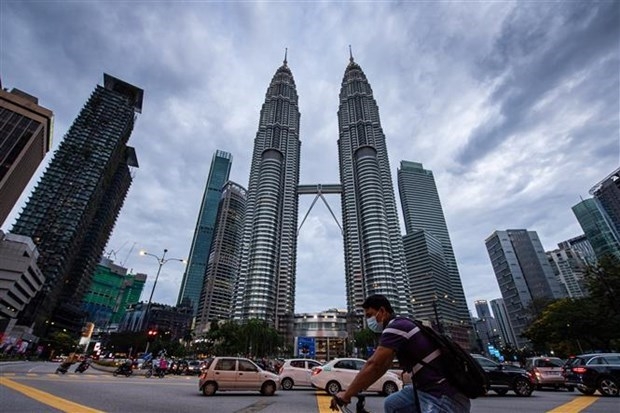 In Malaysia (Photo: Xinhua)   
NDO/VNA – Southeast Asian countries look poised to continue recovering this year from the economic havoc caused by COVID-19 pandemic, with brisk exports driving the rebound, reported Nikkei Asia.
The article said the Asian Development Bank (ADB) forecast a 5.1 percent rise in gross domestic product for Southeast Asia this year. That represents an acceleration from the 3 percent estimate for 2021, when the coronavirus shut down factories in Malaysia and Vietnam during the summer, contributing to global supply chain turmoil.
The economic recovery will likely spur central banks, which largely kept its rates unchanged last year, to shift to monetary tightening. Anticipated rate hikes by the US will also add depreciation pressure on regional currencies, necessitating tightening. But the continued threat of the coronavirus, including the fast-spreading Omicron variant, complicates the picture for central banks, it added.
With the economic picture expected to improve, central banks that cut interest rates in 2020 amid the pandemic, then held steady in 2021, are considering changing course. Economists increasingly expect rate hikes to be on the table in major economies during the second half of 2022.
The Singapore-based United Overseas Bank predicts rate hikes in Indonesia, Malaysia, the Philippines and Thailand this year.
However, these monetary policy scenarios and expectations of growth could be upended if the Omicron variant lingers. Southeast Asia has seen fewer cases than western nations, but many countries have been forced to impose curbs such as suspending quarantine-free travel.
The sluggish recovery of the tourism industry hindered growth in 2021, and a delayed reopening of cross-border travel could offset some of the benefits of rising exports this year.
The ADB predicted relatively subdued inflation in Southeast Asia this year, at 2.5 percent suggesting that this will not be a major factor in central bank decisions.
TAG: