World News in Brief: December 29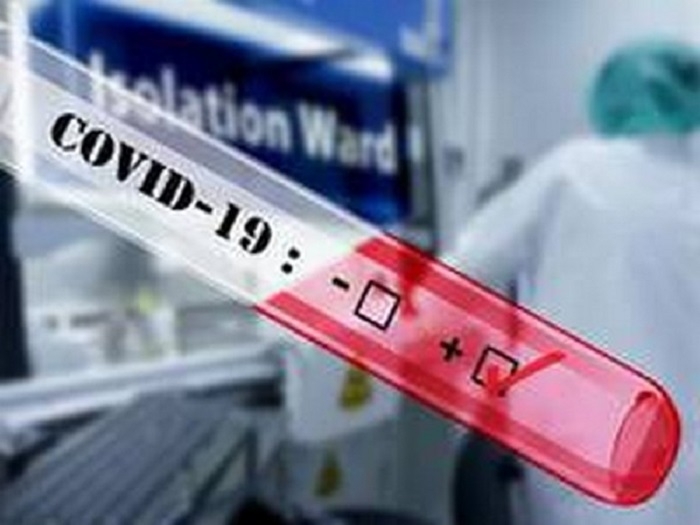 Global COVID-19 infections hit a record high over the past seven-day period, Reuters data showed on Wednesday, as the new Omicron variant raced out of control, keeping workers at home and overwhelming testing centres.   
The simultaneous circulation of the Delta and Omicron variants of the coronavirus is creating a "tsunami of cases", World Health Organization (WHO) director-general Tedros Adhanom Ghebreyesus told a news briefing on Wednesday.
* Malaysia will provide 1.4 billion ringgit (334.93 million USD) in cash aid and other forms of relief for those devastated by severe floods this month, Prime Minister Ismail Sabri Yaakob said on Wednesday.
* US President Joe Biden said "we'll see" when asked on Tuesday whether he would meet Russian President Vladimir Putin on Jan. 10, the same day US and Russian officials are due to hold security talks.
* Russia and Belarus plan to hold joint military drills in February or March 2022, President Vladimir Putin said on Wednesday at a meeting with Belarusian leader Alexander Lukashenko broadcast on state television.
* Germany will probably miss its carbon emissions reduction targets in the coming two years, Economy and Climate Protection Minister Robert Habeck told Die Zeit newspaper.
* Somali Prime Minister Mohamed Hussein Roble spoke by telephone with a senior US official about the political situation in his country, a government spokesman said on Wednesday, amid an escalating row between Roble and the president.
* The United States on Tuesday expressed caution over upbeat comments by Iran and Russia about talks in Vienna to salvage the 2015 Iran nuclear deal, saying it was still too soon to say if Tehran had returned to the negotiations with a constructive approach.
* Chinese city of Xian reported 151 domestically transmitted infections with confirmed symptoms for Tuesday, or nearly all of the 152 cases nationwide, bringing the total number of local Xian cases to nearly 1,000 during the Dec. 9-28 period. No cases of the Omicron variant have been announced in the city so far.
* Thai authorities warned residents should brace for a potential jump in coronavirus cases after classifying the country's first cluster of the Omicron variant as a "super-spreader" incident.
* Japan feared a rebound in infections as the highways and airports filled with travellers at the start of New Year holidays.
* The average number of daily COVID-19 cases in the United States has hit a record high of 258,312 over the past seven days, a Reuters tally on Wednesday showed as US officials weigh the impact of the more transmissible Omicron variant.
* British Prime Minister Boris Johnson said the overwhelming majority of patients ending up in intensive care with COVID-19 had not received their booster vaccine.
* Mexico on Tuesday reported 125 more confirmed fatalities, bringing the official death toll in the country since the pandemic began to 298,944.
* Brazil reported 171 deaths on Tuesday and 8,430 additional cases.
* New Zealand said a person who tested positive for the Omicron variant had briefly been active in the community in Auckland.
* Poland reported 794 COVID-related deaths on Wednesday, the highest number in the fourth wave of the pandemic, with more than 75% of those who died unvaccinated.
* New COVID-19 infections in Switzerland hit a record high of 17,634 within the past 24 hours, figures published on the health authorities' COVID-19 dashboard showed on Wednesday.
* Daily infections in the United Arab Emirates, the Gulf region's tourism and commercial hub, rose above 2,000 for the first time since June.
* A Christmas rally in European shares paused near five-week highs, as investors exercised some caution as the number of Omicron cases surges globally.
* Oil prices edged towards 80 USD per barrel as global supply outages and declining US inventories offset worries that rising coronavirus cases might reduce demand.
* Asia's cash premiums for jet fuel slid to their lowest in nearly six weeks, weighed down by sluggish aviation demand as Omicron cases forced airlines to cancel flights.
* Financial institutions in India have remained resilient and stable financial markets are cushioned by policy and regulatory support, a central bank report said.
* Tunisia's Ministry of Health approved the Russian one-shot Sputnik Light vaccine as a booster shot, Russia's RDIF sovereign fund said.
* Italian restaurant and club owners are seeking urgent government support due to increased cancellations prompted by a surge in coronavirus infections, they said in a statement on Wednesday.
* A hotel clerk gravely wounded in a Denver-area shooting spree died on Tuesday, bringing to five the number of people killed in Monday night's rampage by a gunman, who was slain by police, authorities said.
Reuters
TAG: