Fauci says he hopes US travel ban from southern Africa can be lifted in 'reasonable period'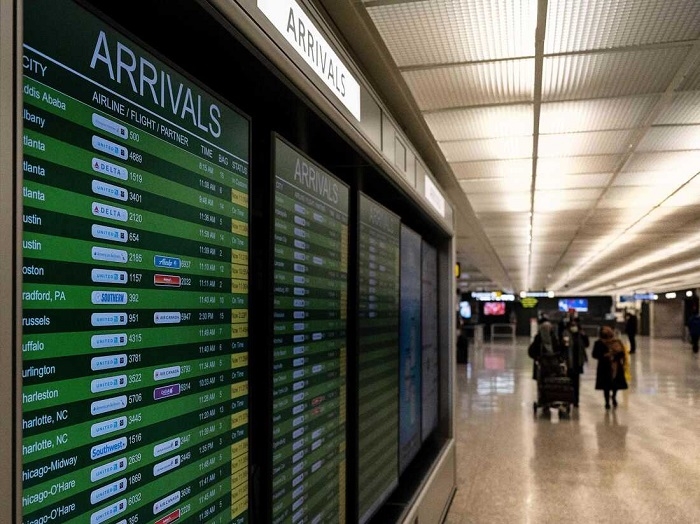 Travelers exit the International Arrivals area at Dulles International Airport in Dulles, Virginia, on November 29. The Biden administration is banning travel for non-US citizens from several African countries over concerns about the Omicron variant. (Photo: AFP via Getty Images)   
Anthony Fauci, the top US infectious disease official, said on Sunday he hopes the ban on travelers from southern African countries can be lifted in a "reasonable period of time" as more information is gathered on the Omicron variant of the coronavirus.
Fauci said on CNN's "State of the Union" program that US authorities are mindful of the hardship the travel ban is causing in those countries and are constantly re-evaluating the policy.
* The Omicron variant of the coronavirus has been found in about 15 US states as of Saturday night but the Delta variant remains the majority of COVID-19 cases nationwide, US Centers for Disease Control and Prevention Director Rochelle Walensky told ABC News on Sunday.
Reuters
TAG: