World News in Brief: December 5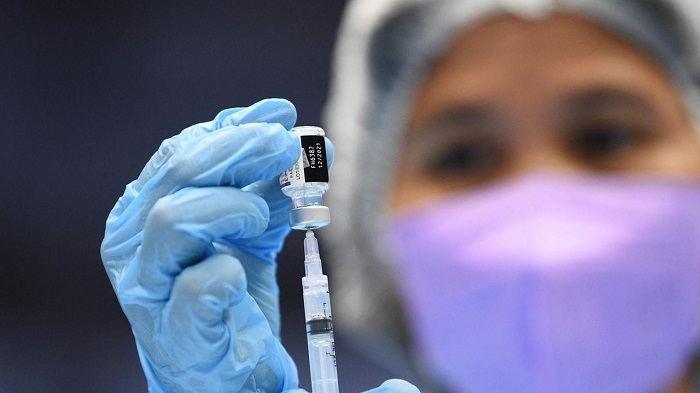 Australia's medicine regulator on Sunday provisionally approved the Pfizer Inc coronavirus vaccine for children between the ages of 5 and 11, with the health minister saying the rollout could begin from Jan. 10.   
Higher hospital admissions among children during a fourth wave of COVID-19 infections in South Africa that has been driven by the Omicron coronavirus variant should not prompt panic as infections have been mild, a health official said on Saturday.
* US President Joe Biden will hold a video call with Russian President Vladimir Putin on Tuesday, both the Kremlin and a US source familiar with the matter said Saturday.
* France and Saudi Arabia agreed on Saturday to do more to help the Lebanese population, work to solving a diplomatic row between Beirut and the Gulf states and jointly push to get the government there running.
* Iran abandoned any compromises it had made in talks to revive its 2015 nuclear deal with major powers, pocketed those made by others, and demanded more during indirect US-Iran talks this week, a senior US State Department official said.
* Lebanon Prime Minister Najib Mikati said on Saturday the call he had earlier with Saudi Crown Prince Mohammed Bin Salman and French President Emmanuel Macron was "an important step" towards restoring relations with the Gulf.
* The United Arab Emirates' top national security adviser Sheikh Tahnoon bin Zayed Al Nahyan will visit Iran on Monday to discuss expanding bilateral ties with the Islamic Republic, Iranian state media reported on Sunday.
* India on Sunday reported its highest single-day COVID-19 deaths since July after two states revised their death tolls.
* The mayor of Rio de Janeiro canceled New Year's Eve celebrations after Brazil confirmed the first known cases of the Omicron coronavirus variant in Latin America's biggest country.
* Italy reported 75 coronavirus-related deaths on Saturday against 74 the day before, the health ministry said, while the daily tally of new infections fell to 16,632 from 17,030.
* Republic of Korea on Sunday reported three more Omicron coronavirus variant cases, bringing its total confirmed so far to 12, the Korea Disease Control and Prevention Agency (KDCA) said.
* Mexico's health ministry on Saturday reported 251 more deaths from COVID-19, bringing the country's death toll since the pandemic began to 295,154.
* Chilean health authorities reported on Saturday that they detected the first case of the Omicron variant of the coronavirus in a person who had arrived in the copper-producing South American country from Africa.
* Britain will require all inbound travellers to take a pre-departure COVID-19 test and arrivals from Nigeria will have to quarantine in hotels to slow the spread of the Omicron variant, health minister Sajid Javid said on Saturday.
* Romania's health ministry said on Saturday it has detected the first two cases of the Omicron variant of the coronavirus in two Romanians who returned from South Africa on Nov. 30.
* Senegal has recorded its first case of the Omicron variant of the coronavirus in a tourist who attended a demonstration in the capital Dakar last month with about 300 people of varying nationalities, testing lab IRESSEF said on Sunday.
* A Russian Aeroflot airliner flying from Tel Aviv to Moscow was forced to change altitude over the Black Sea because a NATO CL-600 reconnaissance plane crossed its designated flight path, Russia's state aviation authority said on Saturday.
* Syria's Foreign Minister Faisal Mekdad is due in Tehran on Sunday for a two-day visit, Iran's semi-official ISNA news agency said.
* Gambian President Adama Barrow had a narrow early lead after Saturday's presidential election, according to provisional results from the first few constituencies to be verified by the electoral commission.
* Islamic state claimed responsibility for an attack in Nigeria, the militant group said on Saturday in a statement posted on an affiliated Telegram account.
Reuters
TAG: