World News in Brief: November 13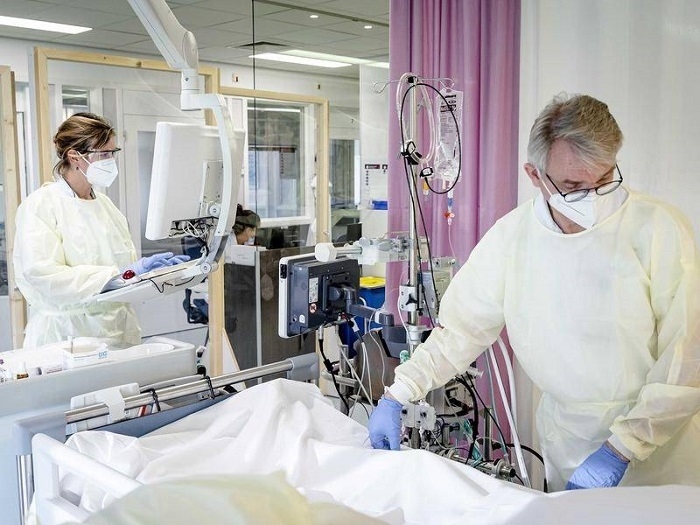 The Netherlands will return to a partial lockdown from Saturday to contain a rapid surge in COVID-19 cases.   
Leaders of the Asia-Pacific Economic Cooperation (APEC) forum said they would address economic recovery in the region by shoring up supply chains, tackling labour issues and continuing to respond to the pandemic.
* Negotiators took the U.N. climate talks in Scotland into an extra day on Saturday, after two long weeks of wrangling, to try to agree a deal that would give the world a realistic shot at avoiding the worst effects of global warming.
* President Vladimir Putin said on Saturday that unscheduled NATO drills in the Black Sea posed a serious challenge for Moscow and that Russia had nothing to do with the crisis on close ally Belarus's border with the European Union.
* The United States said on Friday it will open talks with Japan that could lead to an easing of tariffs on steel and aluminum imports, a longstanding irritant in trade relations between the two allies.
* President Vladimir Putin said on Saturday that Belarus had not consulted him before raising the possibility of cutting Russian natural gas flows to Europe, adding that such a move would risk harming ties between Minsk and its key ally Moscow.
* Japan's new foreign minister, Hayashi Yoshimasa, said on Saturday US Secretary of State Antony Blinken assured him in a phone call that the US commitment to defending Japan.
* US President Joe Biden said in a memo to the US State Department on Friday that there were sufficient supplies of petroleum so other countries can reduce what they buy from Iran.
* Belarus has sent some 2,000 migrants back to their countries as part of efforts to stop illegal migration, its foreign minister said on Friday, as Minsk faces accusations of encouraging the migrants to cross into Poland and Lithuania via its territory.
* Libyan Prime Minister Abdulhamid al-Dbeibah said on Friday he would hand over power if the electoral process takes place in "a consensual and fair manner". He was speaking at a news conference after a summit in Paris on Libya.
* China reported 75 new confirmed coronavirus cases for Nov. 12 compared with 98 a day earlier, its health authority said on Saturday. There were no new deaths, leaving the death toll unchanged at 4,636. As of Nov. 12, mainland China had 98,174 confirmed coronavirus cases.
* Russia on Saturday reported a new record one-day death toll of 1,241 from COVID-19 as well as 39,256 new coronavirus cases in the last 24 hours.
* US President Joe Biden's vaccine requirements are prompting more Americans to get shots, White House press secretary Jen Psaki said.
* German Chancellor Angela Merkel urged unvaccinated people to reconsider their decision in a video message on Saturday, as the country's seven-day coronavirus incidence rate rose to the highest level since the pandemic began.
* Brazil has had 14,598 new cases of the novel coronavirus reported in the past 24 hours, and 267 deaths from COVID-19, the health ministry said on Friday.
* Mexico reported 242 new confirmed deaths from COVID-19 on Friday, bringing the country's official death toll from the pandemic to 290,872, according to health ministry data.
* The number of Americans voluntarily quitting their jobs reached a record high in September while job openings stayed stubbornly above pre-pandemic levels, a sign that businesses may have to continue to raise wages in order to attract workers.
* Canada's COVID-19 cases are creeping higher as cold weather approaches, and more restrictive public health measures may be needed if cases continue to climb.
* Brazil's Supreme Court suspended a government order that prevented companies from requiring employees to provide proof that they have been vaccinate and stopped dismissals of those not immunized.
* Iraq's external public debt has fallen to US$20 billion, the state news agency (INA) reported on Saturday, citing the prime minister's adviser for financial affairs. Iraq's foreign debt was US$133 billion in September 2020.
* Two policemen were killed and six injured, including a young girl, in attacks in northern Pakistan near Afghanistan on Saturday as local Taliban militants agreed a month's ceasefire after talks with the government, police said.
* Unidentified assailants killed seven police officers and wounded five more in northern Burkina Faso on Friday morning, the government said in a statement.
Reuters
TAG: