World News in Brief: November 10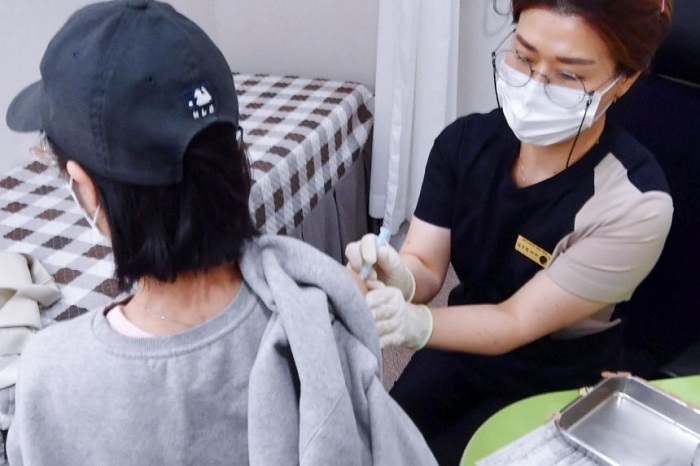 Republic of Korea encouraged its citizens to take COVID-19 booster shots on Wednesday, as more of the elderly fell ill and reported vaccine breakthrough infections, driving serious and critical cases to a record.   
Southeast Asia's internet economy is forecast to reach US$1 trillion by 2030, as tens of millions more people take up online shopping and embrace food delivery, an industry report said.
* China stands ready to work with the United States to properly manage differences, President Xi Jinping has said, according to a statement posted on the website of his country's US embassy.
* US President Joe Biden and Russian President Vladimir Putin may meet for talks in person in early 2022 and speak by video conference before the end of this year, Russia's Kommersant newspaper reported on Wednesday, quoting sources.
* Indonesia and Malaysia have agreed to introduce a travel corridor between them on a gradual basis, starting with key areas like capital cities and the holiday island of Bali, the two countries' leaders said on Wednesday.
* Japan's Prime Minister Kishida Fumio will outline plans on Wednesday to revive a pandemic-hit economy after his ruling Liberal Democratic Party (LDP) won a strong majority in last month's election.
* The United States is setting a goal of achieving net-zero greenhouse gas emissions from the US aviation sector by 2050, Transportation Secretary Pete Buttigieg said on Tuesday.
* France will build new nuclear reactors to help the country lessen its dependence on foreign countries for its energy supplies, meet global warming targets and keep prices under control, President Emmanuel Macron said on Tuesday.
* The United Arab Emirates foreign minister met President Bashar al-Assad in Damascus on Tuesday, a sign of improving ties between Assad and a US-allied Arab state.
* Japan's weather bureau said on Wednesday that the La Nina phenomenon appears to now be in effect and that there is a 60% chance the phenomenon will continue through until winter. Last month, it had said there was a 60% chance of La Nina occurring through the winter.
* Brazil's lower house of Congress approved a constitutional amendment on Tuesday that would allow far-right President Jair Bolsonaro to spend an additional BRL92 billion (US$16.5 billion) next year to ramp up welfare spending ahead of elections.
* Russia on Wednesday reported a record 1,239 deaths from COVID-19, just days after many regions across the country emerged from a week-long workplace shutdown designed to curb the spread of the virus.
* The Shanghai Marathon has been postponed indefinitely, said the organisers of the run in a post on their website on Tuesday, amid rising COVID-19 cases in China.
* Czech authorities recorded 14,539 new COVID-19 infections on Tuesday, the highest daily tally since mid-March and close to all-time highs seen in January, health ministry data showed, as a vaccinations campaign started.
* Slovakia reported 7,055 new COVID-19 cases for Nov 9, the highest daily tally since pandemic broke out last year, data from the health ministry showed on Wednesday.
* Hungarian authorities recorded 8,434 new COVID-19 infections on Wednesday, the highest daily tally since early April, with new cases again doubling from last week.
* Brazil has had 10,948 new cases of the novel coronavirus reported in the past 24 hours, and 183 deaths from COVID-19, the health ministry said on Tuesday. The South American country has now registered 21,897,025 cases since the pandemic began, while the official death toll has risen to 609,756.
* French President Emmanuel Macron said now was not the time to push ahead with pension reform, a key plank of his 2017 election platform, as a fifth wave of COVID-19 infections took hold in Europe.
* Health workers in England will have to be vaccinated against COVID-19 by April 1, Health Minister Sajid Javid said.
* Shops and malls in New Zealand's biggest city Auckland flung their doors open for the first time in three months on Wednesday as the city, which is at the epicentre of the country's coronavirus outbreak, gradually reopened.
* The US government will buy another US$1 billion worth of the COVID-19 pill made by Merck & Co Inc and partner Ridgeback Biotherapeutics, the companies said.
* Pfizer Inc has applied for approval from Japan's health ministry to use COVID-19 vaccines on children aged 5 to 11, it said in a statement released on Wednesday.
* Pfizer Inc and BioNTech on Tuesday requested the US Food and Drug Administration (FDA) to authorize booster doses of their COVID-19 vaccine in all adults, presenting recent data showing the shot would help prevent disease across ages.
* A Bangladeshi drugmaker will soon begin selling the world's first generic version of Merck's COVID-19 pill, molnupiravir, which has been touted as a potential game-changer in the fight against the pandemic.
* Guinea will begin vaccinating children aged 12-17 against COVID-19 with a consignment of Pfizer and Moderna vaccines on Wednesday, the health ministry said.
* Japan has detected its first outbreak of bird flu for the 2021 winter season, with confirmation of a case of "highly pathogenic avian influenza" at a poultry farm in the northeast of the country, the agriculture ministry said on Wednesday.
* NASA is extending its target date for sending astronauts back to the moon to 2025 at the earliest, the US space agency's chief said on Tuesday, stretching out by at least a year the timeline pronounced under former President Donald Trump.
* Afghanistan's Taliban-appointed foreign affairs chief begins a visit to Pakistan on Wednesday to discuss trade and other ties as the Taliban seek global recognition and the unfreezing of assets to prevent an economic crisis.
Reuters
TAG: