Indonesia highlights COVID-19 vaccine inequity at NAM's 60th anniversary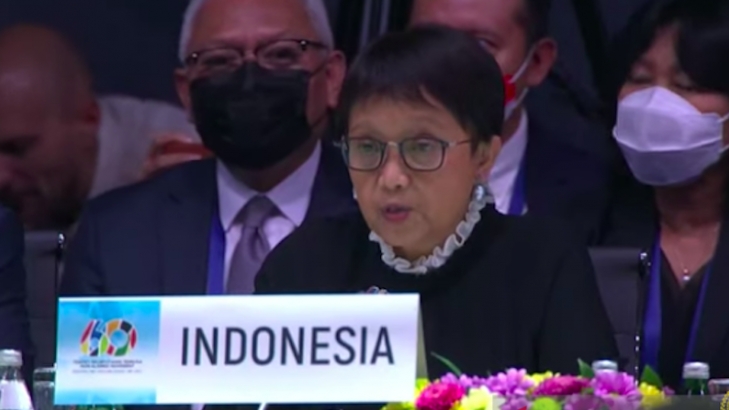 Indonesian Foreign Minister Retno Marsudi addresses the commemoration of the 60th anniversary of Non-Aligned Movement (NAM) in Beograd, Serbia, on October 11-12, 2021. (Photo: Antara/VNA)   
NDO/VNA - Indonesian Foreign Minister Retno Marsudi pointed out COVID-19 vaccine inequity during the commemoration of the 60th anniversary of the Non-Aligned Movement (NAM) held in Beograd, Serbia, on October 11-12, 2021.
Vaccine discrimination and politicisation have increasingly widened vaccine inequity and led to uneven recovery, the minister said.
"Vaccine access equality and justice are the biggest moral test we are facing," Indonesia's Antara news agency cited Marsudi in an statement streamed on the YouTube channel of the Foreign Ministry on October 12 as saying.
Given this, the Indonesian government has called for equality among all nations in responding to the vaccine issue in accordance with Dasasila Bandung (10 Bandung Principles) formulated in the early days of NAM's establishment as the principles of international relations and cooperation, she noted.
"That is why NAM must act in unity and solidarity to push for even distribution and equal vaccine access," she remarked.
The minister noted that Indonesia was encouraging NAM to prioritise cooperation values amid geopolitical competition that threatens cooperation in addressing the pandemic and other global challenges, such as climate change.
TAG: