ROK submits bill on RCEP for parliamentary approval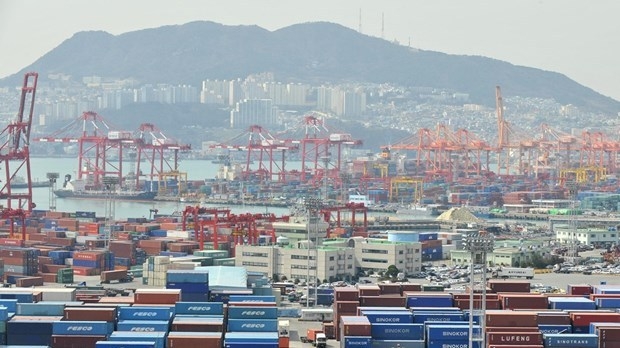 A port in Busan, the ROK. (Photo: AFP/VNA)   
NDO/VNA – The Republic of Korea (ROK) said on October 1 that it has submitted a bill to the National Assembly to ratify the Regional Comprehensive Economic Partnership (RCEP).
The move came after the ROK inked the trade pact in November last year with 14 other countries, covering the Association of Southeast Asian Nations (ASEAN), China, Japan, Australia and New Zealand.
Once implemented, the partnership is expected to help the ROK further diversify its trade portfolio.
According to the Korean Ministry of Trade, Industry and Energy, last year, the country exported up to US$ 254.3 billion worth of goods to other RCEP member countries, accounting for about half of the ROK's total export value.
The RCEP agreement will make up nearly 30 percent of the world's gross domestic products and create a market covering nearly one-third of the global population.
It was signed last November and will come into effect 60 days after it is ratified by at least six ASEAN members and three other signatory countries.

TAG: