Laos extends lockdown order for 15 more days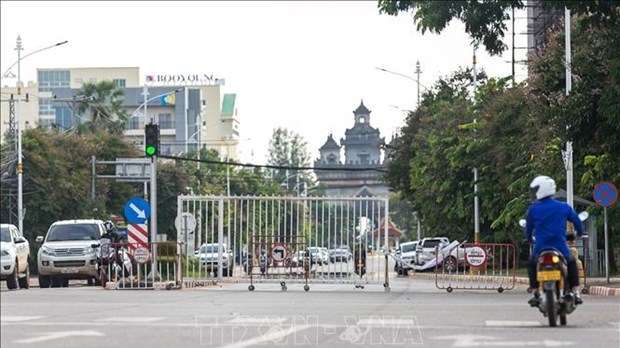 The Lao Government extends lockdown order, the 11th of its kind since April 14, for additional 15 days, starting from October 1. (Photo: Xinhua/VNA)   
NDO/VNA – The Lao Government has decided to extend lockdown order, the 11th of its kind since April 14, for additional 15 days, starting from October 1.
The move was in response to the continued spread of the COVID-19 pandemic in the community, with several provinces posting a infection rise of over 48% compared to the previous period.
The same day, the Lao Health Ministry reported 464 new cases and one death in the past 24 hours. Of which, 437 were local transmissions and the remaining were imported. The country has so far recorded 24,310 infections, including 19 deaths.
Meanwhile, the Malaysian regulators announced the conditional approval for use of the CoronaVac COVID-19 vaccine developed by the Chinese pharmaceutical company Sinovac Biotech for those aged 12-17.
To date, 72.1% of its population have been given at least one shot while 62 percent have been fully vaccinated.
The Southeast Asian country has confirmed over 2.2 million cases and 26,335 fatalities.
In the Philippines, authorities have further relaxed anti-pandemic measures from October 1 in the capital city to revive the economy.
The country has logged nearly 2.5 million cases, including 38,294 deaths. It is the second hardest hit by the pandemic in Southeast Asia, behind Indonesia.
TAG: