COVID-19 complex in Singapore, Cambodia, Thailand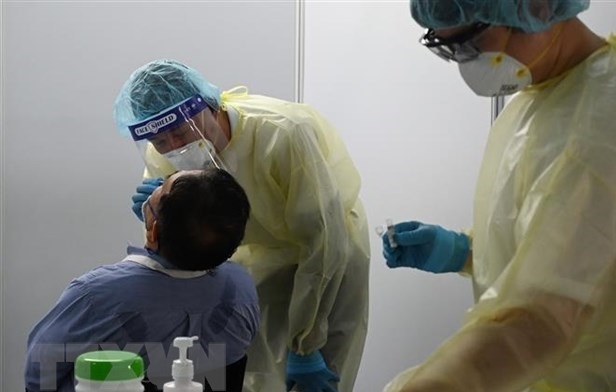 Illustrative image (Photo: AFP)   
NDO/VNA – Authorities in Singapore have tightened COVID-19 measures as infections in the country rise to fresh record highs, but two health experts told the CNBC that the situation is not terribly concerned.

Teo Yik-Ying, Dean of the Saw Swee Hock School of Public Health at the National University of Singapore, said many COVID-19 patients have avoided severe illness and will gain further protection against future infection as antibodies fight the virus.
Meanwhile, Ooi Eng Eong, a professor in Duke-NUS Medical School's emerging infectious diseases programme, said Singapore could reap the benefits of natural infection that some parts of Europe and North America are experiencing, but in the reverse order.
Instead of infection followed by vaccination, Singapore is going to go vaccination followed by infection, which is even better because infection will mostly be mild, he said.
On September 26, Singapore recorded nearly 2,000 new infections, a record since the virus outbreak. As many as 82 percent of its population have been vaccinated.
In Cambodia, the Ministry of Health confirmed on September 24 that there were 839 new cases and 18 deaths in the past 24 hours, bringing the total infections to 109,926. Of them, 101,185 recovered and 2,261 died from the disease.
Also on the day, the Thailand's Centre for COVID-19 Situation Administration (CCSA) has approved a four-phase timeline for the country's reopening plan to revitalise the nationwide tourism industry, starting from October 1 till January 2022 and onwards.
The same day, the country logged 10,288 new cases, the lowest in the past two months, raising the total to 1,571,926. With 101 deaths in the past 24 hours, Thailand has recorded 16,369 fatalities.
TAG: