Singapore, Malaysia hold drill in Malacca Strait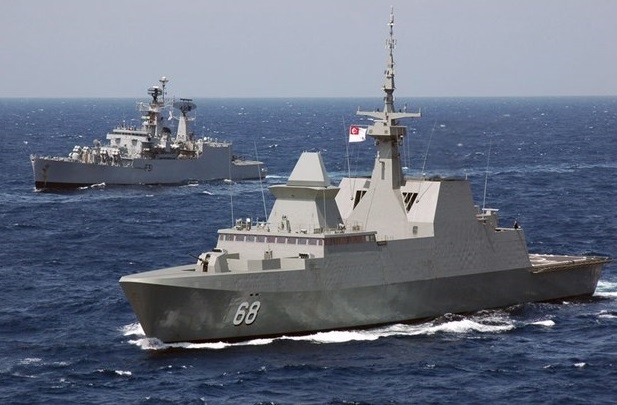 Singapore's warships conduct exercises at sea. (Photo: AP)   
NDO/VNA – The Singapore and Malaysian navies have held a contactless exercise in the Malacca Strait from September 20 to 27, according to the Singaporean Ministry of Defence (MINDEF).
The ministry said in its press release that the week-long bilateral maritime exercise, called Exercise Malapura, gathered about 500 personnel, and was conducted without physical contact between servicemen from both countries.
A virtual opening ceremony on September 20 was held concurrently at the Changi Naval Base in Singapore and the Lumut Naval Base in Perak, Malaysia.
This was followed by the execution of naval serials during the sea phase, such as maritime security, manoeuvring and communications drills.
The MINDEF said that the two navies interact regularly across a wide range of activities, including professional exchanges and courses, as well as multilateral activities under the ambit of the Five Power Defence Arrangements, the ASEAN Defence Ministers' Meeting (ADMM), and the ADMM-Plus.
They also work closely to enhance maritime security through the Malacca Straits Patrols.
TAG: