World News in Brief: September 27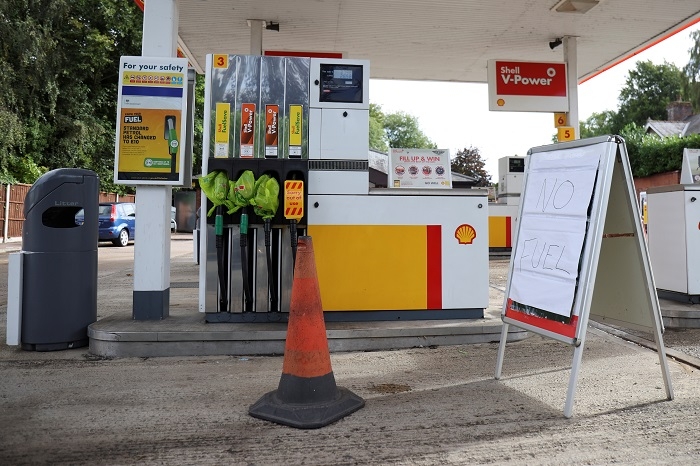 Britain has no plans yet to get the army to drive trucks to deliver fuel to petrol stations after a shortage of drivers strained supply chains, Environment Secretary George Eustice said on Monday.   
Thailand's COVID-19 task force approved a plan to procure a combined 3.35 mln doses of the AstraZeneca and Pfizer and BioNTech vaccines, a spokesperson said. The country will also waive its mandatory quarantine requirement in Bangkok and nine regions from November 1 to vaccinated arrivals, according to authorities.
* US President Joe Biden's national security adviser Jake Sullivan will travel to Saudi Arabia and the United Arab Emirates along with the US special envoy to Yemen, the White House National Security Council said on Monday.
* World shares rose, led by sharp gains in energy shares as crude oil prices soared to three-year highs of almost US$80 a barrel while European stocks firmed after Germany's election results ruled out chances of a purely left-wing coalition.
* Armin Laschet, the leader of Germany's conservative Christian Democrats, said on Monday his party was still keen to try to form a coalition with the Greens and Free Democrats even after the Social Democrats narrowly beat them in Sunday's election.
* Global oil demand is expected to reach pre-pandemic levels by early next year as the economy recovers, producers and traders said.
* The Bank of Japan will continue to focus on reducing the economic impact of the pandemic, the governor said.
* The European Commission has proposed extending the period of its scheme for monitoring and potentially limiting exports of vaccines from the bloc, a spokesperson said.
* Top African oil exporters Nigeria and Angola will struggle to boost output to their OPEC quota levels until at least next year as underinvestment and nagging maintenance problems continue to hobble output, sources at their respective oil firms warn.
* China reported on Monday 35 new confirmed coronavirus cases in the mainland for Sept. 26, compared with 29 a day earlier, according to the National Health Commission. No new deaths were reported.
* Brazil has registered 8,668 new COVID-19 cases and 243 new deaths, the Health Ministry said on Sunday. Its pandemic death toll has now reached 594,443.
* The New York governor is considering employing the National Guard and out-of-state medical workers to fill hospital staffing shortages.
* Australian authorities announced plans to gradually reopen locked-down Sydney.
* New Zealand is to begin allowing small numbers of vaccinated travellers to isolate at home instead of in state-run quarantine facilities, Prime Minister Jacinda Ardern said.
* A small-scale clinical study of the combined use of the AstraZeneca and Sputnik Light vaccines has shown strong antibody growth in a majority of the study's participants, the Russian Direct Investment Fund said.
* The Republic of Korea said on Monday it would begin inoculations next month for children aged 12 to 17 and offer COVID-19 vaccine booster shots to those 75 years and above as the country starts to transition to normalcy by the end of October.
* The U.N. nuclear watchdog said on Sunday Iran had failed to fully honour the terms of a deal struck two weeks ago to allow the watchdog's inspectors to service monitoring equipment in the country.
* Up to 4,000 migrants, most of them Haitians, have passed through the treacherous jungles of the Darien Gap in Panama on the Colombian border as they make their way north to the United States, two Panamanian government sources said.
* The volcano on Spain's La Palma has begun spewing lava and smoke again, researchers said on Monday after activity had earlier slowed to a near halt, while some coastal villages locked down in anticipation of the lava reaching the sea.
Reuters
TAG: