Putin thanks Russians for their 'trust' after United Russia election win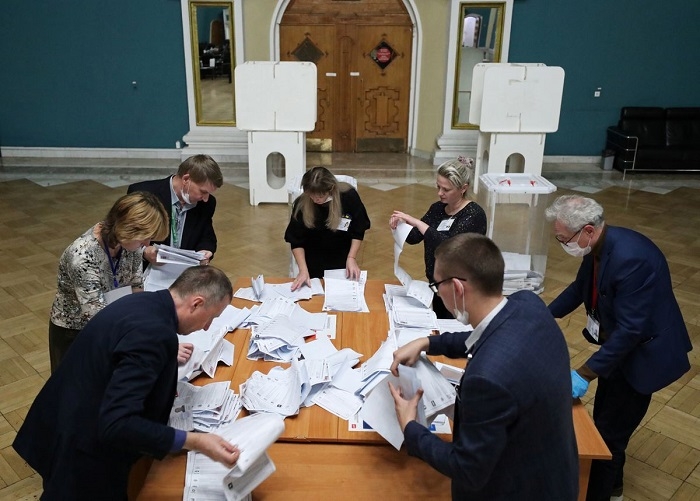 Members of a local election commission count ballots at a polling station inside Kazansky railway terminal after polls closed during a three-day long parliamentary election in Moscow, Russia September 19, 2021. (Photo: Reuters)    
Russian President Vladimir Putin on Monday thanked Russians for their trust after the ruling United Russia party that supports him won an emphatic parliamentary majority in an election that lasting three days, from September 17 to 19, due to the Covid-19 epidemic.
"Special words of thanks, of course, I want to address to the citizens of Russia, to thank you for your trust, dear friends," Putin said on state television.
The vote is being held alongside elections for regional governors and local legislative assemblies.
Reuters, VNA
TAG: