France sees "crisis" over submarine cancellation - Le Drian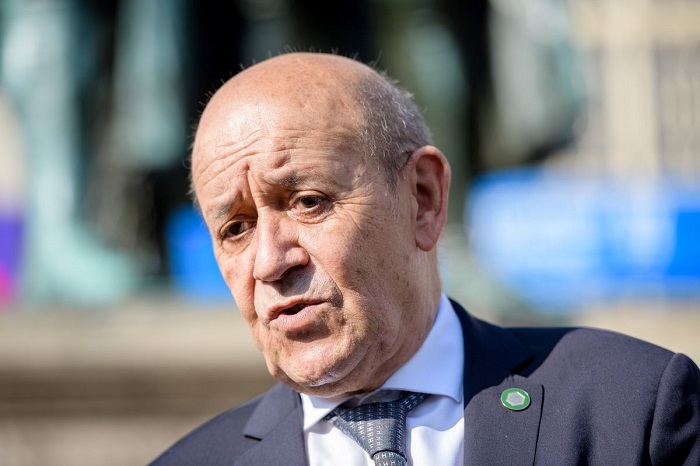 French Foreign Minister Jean-Yves Le Drian describes the row as a "crisis" in France's relations with the United States and Australia.   
France is in a "crisis" with the United States and Australia after Canberra's cancellation of a multi-billion dollar submarine order led Paris to recall envoys from its allies, French Foreign Affairs Minister Jean-Yves Le Drian said.
France said on Friday it was recalling its ambassadors from Washington and Canberra over a trilateral security deal also involving Britain which sank the submarine contract with Paris.
"The fact that, for the first time in the history of relations between the United States and France, we are recalling our ambassador for consultations is a grave political act that shows the intensity of the crisis today between our two countries and also with Australia," Le Drian told France 2 television.
"There has been duplicity, contempt and lies - you can't play that way in an alliance," he added.
Canberra announced on Thursday it would scrap its 2016 deal with France's Naval Group to build a fleet of conventional submarines and instead build at least eight nuclear-powered ones with US and British technology after striking a trilateral security pact.
Le Drian said French President Emmanuel Macron had not spoken with US President Joe Biden about the submarine issue.
US State Department spokesperson Ned Price said France was a "vital ally" and that the United States would work in the coming days to resolve the differences.
Australia said it regretted the recall of the French ambassador and that it valued the relationship with France and would keep engaging with Paris on other issues.
Reuters
TAG: