World News in Brief: August 28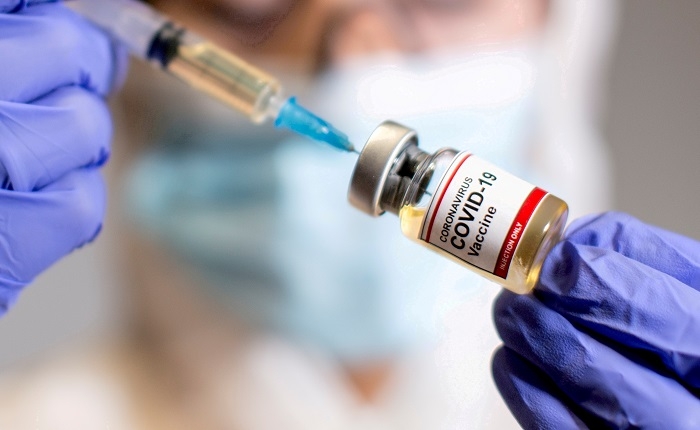 Britain's government said on Saturday it had told England's health service to get ready for a mass COVID-19 vaccination programme for children aged between 12 and 15 starting in September, if vaccination experts give the green light.   
India administered more than 10 million COVID-19 vaccine doses on Friday, a national record that Prime Minister Narendra Modi hailed as a "momentous feat" for the country ahead of fears of another surge in infections.
* A senior Pentagon official held talks with the Chinese military for the first time since President Joe Biden took office in January to focus on managing risk between the two countries, a US official told Reuters on Friday.
* President Joe Biden told Israeli Prime Minister Naftali Bennett in White House talks on Friday that he was putting "diplomacy first" to try to rein in Iran's nuclear program but that if negotiations fail he would be prepared to turn to other unspecified options.
* Britain aims to conclude negotiations to join the trans-Pacific trade group by the end of 2022, the Financial Times reported on Saturday, citing International Trade Secretary Liz Truss.
* NATO allies are struggling to ensure that Afghanistan's main gateway, Kabul airport, remains open for urgently needed humanitarian aid flights next week when they end their evacuation airlifts and turn it over to the Taliban.
* US forces helping evacuate Afghans desperate to flee Taliban rule were on alert for more attacks on Friday after an Islamic State suicide bombing outside Kabul airport killed at least 92 people, including 13 US service members.
* Canada has joined Mexico in seeking formal consultation with the United States over the interpretation of content rules for automobiles set out in the North American trade pact, Mexico and Canada said on Friday.
* Wall Street stocks soared while US Treasury yields fell on Friday after Federal Reserve Chair Jerome Powell indicated the US central bank could begin scaling back its bond buying program by year-end but did not give a firm timeline.
* Peruvian lawmakers on Friday confirmed a new leftist Cabinet nominated by President Pedro Castillo, giving the fledging administration some respite after a contentious first month in office.
* The US National Hurricane Center (NHC) said on Saturday that hurricane warnings have been issued for parts of the coast of mainland Mexico as tropical storm Nora is expected to become a hurricane later on Saturday.
* Philippines President Rodrigo Duterte has lengthened coronavirus restrictions in the capital region and some provinces, his spokesperson said on Saturday, as the Southeast Asian nation logged a new record in daily COVID-19 infections.
* Germany will make up to 70 million doses of vaccine available to African countries this year, Chancellor Angela Merkel said.
* Official US guidance about when to get a COVID booster shot remains eight months after the last one, White House press secretary Jen Psaki said on Friday.
* Russia's deputy prime minister Tatiana Golikova said on Friday that more than 37 million people in the country had received both shots of a vaccine against COVID-19, Interfax news agency reported. Over 44 million people received at least one shot of the vaccine, she was quoted as saying.
* Brazil registered 27,345 new coronavirus cases and 761 additional COVID-19 deaths in the last 24 hours, the Health Ministry said on Friday.
* Mexico's Health Ministry reported 19,556 new cases of COVID-19 and 863 deaths on Friday, bringing the total number of confirmed cases in the country since the pandemic began to 3,311,317 and the death toll to 257,150.
* Germany is removing Spain from its list of high-risk areas for COVID-19 from Sunday, meaning that incoming travellers who are not fully vaccinated will not longer have to quarantine, the Foreign Ministry said.
* Britain reported the highest number of new cases in just over a month during the past seven days, government figures showed.
* Production of Moderna vaccines at a plant in Spain can continue, the European Union drugs regulator said, while it carries out its investigation of a suspected metallic contamination incident.
* Poland will give third doses of COVID-19 vaccines to people with weak immune systems.
* The Italian health minister signed an executive order imposing mandatory mask-wearing outdoors in the southern region of Sicily as of Monday.
* New Zealand extended restrictions by four days after which they will be eased slightly, although businesses and schools will remain shut and the biggest city Auckland will be locked down for longer.
* Canada authorized the use of Moderna's vaccine in adolescents.
* The White House said half of children aged 12 to 17 have received at least their first vaccination dose, and that age group has the fastest growth rate in vaccinations.
* Turkey's coronavirus-related deaths neared the highest level since mid-May, while new cases dipped on Friday.
* Sudan has received a shipment of 218,400 doses of the AstraZeneca COVID-19 vaccine as a donation from France, the health ministry and UNICEF said.
* A bus in the Peruvian Andes reportedly transporting workers at MMG Ltd's Las Bambas copper mine plunged off a cliff on Friday, killing at least 15 injuring 3, local media reported, citing police sources.
Reuters
TAG: