World News in Brief: August 27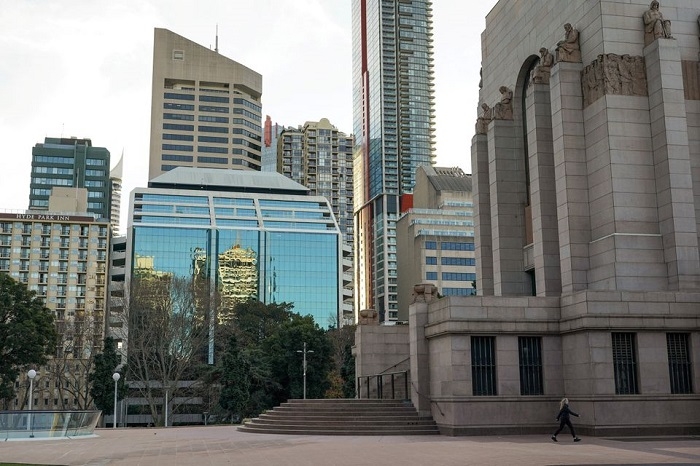 Sydney's COVID-19 cases slightly eased on Friday but still hovered near record levels as the Australian federal government looks to press states to stick to a national reopening plan once the country reaches a 70%-80% vaccination rate.   
U.N. Secretary-General Antonio Guterres is convening a meeting on Monday on Afghanistan with the U.N. envoys for Britain, France, the United States, China and Russia - the permanent, veto-wielding members of the Security Council - diplomats said.
* Malaysian Prime Minister Ismail Sabri Yaakob unveiled his cabinet on Friday, re-appointing the finance minister and several others from the previous administration, in the hope of restoring political stability amid a COVID-19 crisis.
* Asian shares were mixed on Friday morning as slight gains in China were balanced by declines elsewhere and investors globally turned cautious ahead of a long-awaited speech by Fed Chair Jerome Powell.
* Bulgarian President Rumen Radev asked the Socialist party on Friday to try to form a government, despite a slim chance of success, in a bid to avoid a third general election in the European Union's poorest country this year.
* US forces helping to evacuate Afghans desperate to flee Taliban rule were on alert for more attacks on Friday after at least one Islamic State suicide bomber killed at least 90 people including 13 US soldiers outside the gates of Kabul airport.
* India has asked the states of Kerala and Maharashtra to consider night curfews in areas with high COVID-19 case numbers as the country reported more than 40,000 new infections for two days in a row on
Friday.
* The number of coronavirus patients in US hospitals breached 100,000 on Thursday, the highest level in eight months, according to the Department of Health and Human Services, as a resurgence of COVID-19 spurred by the highly contagious Delta variant strains the nation's health care system.
* Russia on Friday reported 798 coronavirus-related deaths in the last 24 hours as well as 19,509 new cases, including 1,509 in Moscow. Official case numbers have been gradually falling since a surge of infections that was blamed on the contagious Delta variant peaked in July.
* Hundreds of Greek frontline health workers protested against a plan to make COVID-19 vaccinations mandatory for the care sector as infection rates remained high.
* Students and teachers who have not been inoculated against COVID-19 or recovered from the disease will have to take weekly tests, as infections in Slovenia rose to their highest since May.
* New Zealand's Prime Minister Jacinda Ardern eased tough nationwide lockdown measures, although businesses and schools will still be closed and its biggest city Auckland will remain shut for longer.
* US's Illinois will require all eligible students and school employees to be vaccinated and re-instituted an indoor mask mandate under an order announced by Governor J.B. Pritzker.
* A third wave of COVID-19 infections in Africa has stabilised and the continent's slow vaccination drive has picked up pace, the WHO said.
* Researchers at the National Autonomous University of Mexico have created a facemask using silver and copper nanolayers that neutralizes SARS-CoV-2, the virus that causes COVID-19, the university's official gazette said.
* Mexico's health regulator Cofepris said it has granted emergency use authorization to China's Sinopharm vaccine against COVID-19.
* A series of blasts triggered by a fire at a military base in southern Kazakhstan killed five servicemen and wounded 90 people, authorities in the central Asian nation said on Friday.
Reuters
TAG: