Vietnam affirms importance of humanitarian aid to Syrian people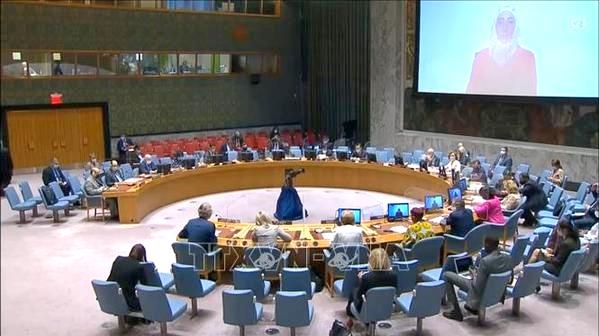 An overview of the meeting. (Photo: VNA)   
NDO/VNA – Ambassador Dang Dinh Quy, Vietnam's Permanent Representative to the United Nations, has highlighted the need to prioritise humanitarian assistance efforts to help Syrian people overcome impacts of the crisis in Syria.
While addressing a United Nations Security Council (UNSC)'s meeting on the escalating crisis in Syria held on August 24, he voiced concerns about the complicated security situation and its impact on civilians.
The ambassador called on all parties in Syria and international partners to promote dialogue and trust building to seek a peaceful solution to more than a decade of instability.
He welcomed the Security Council's consensus on extending cross-border aid mechanism to Syria and emphasised the importance of maintaining a consensus in seeking a long-term and comprehensive political solution.
At the meeting, the UNSC members stressed the importance of pushing up a comprehensive political solution on the basis of Security Council Resolution 2254 towards a definitive settlement of the crisis in Syria.
They also shared concerns about the deterioration of the security situation in the country and called on all parties to exercise restraint, facilitate dialogue and negotiation, protect civilians and maintain humanitarian assistance.
TAG: