Vietnam calls on parties in Yemen to accept UN-led peace proposal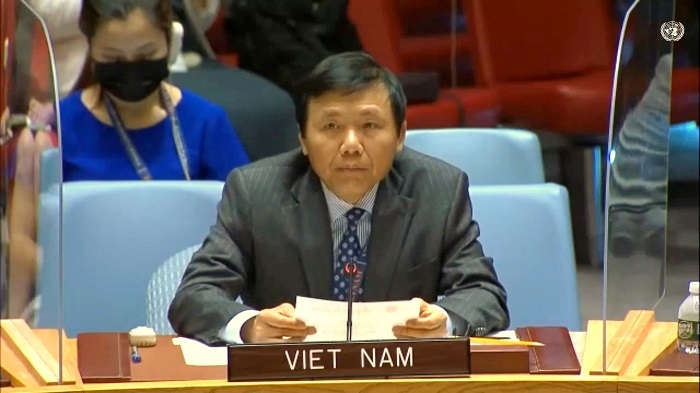 Ambassador Dang Dinh Quy, Vietnam's Permanent Representative to the United Nations. (Photo: VNA)   
NDO/VNA – Ambassador Dang Dinh Quy, Vietnam's Permanent Representative to the United Nations, has called on all relevant parties in Yemen to accept the UN-led peace proposal while addressing a recent UN Security Council meeting.
In his remarks, Quy emphasised that there is no military solution to the conflict in Yemen, and that military escalation is one of the biggest obstructions to the peace process in this country.
He asked all parties to cooperate with Special Envoy Hans Grundberg, respect the International Humanitarian Law, and implement Resolution 2573, including protecting civilian infrastructure, supporting the UNICEF appeal for upholding children's right to education, and cooperating with one another to achieve sustainable and inclusive peace in Yemen.
The diplomat also urged relevant parties to step up the implementation of the Stockholm Agreement and the Riyadh Agreement.
Also on that day, the UN Security Council discussed the Haiti situation after the August 14 earthquake, which killed 2,200, injured 12,000, and affected 8,000 others.
Quy offered deep condolences to Haiti in these difficult times, noting that the top priority now is to increase humanitarian relief and ensure security for the earthquake-hit places.
The ambassador also called on the international community to increase assistance to Haiti.
TAG: