Discover Top Ten Best Airports In The World In 2021
The list of top 20 airports in 2021 has been released by expert reviewers at Skytrax. Let's take a look at the best airports with excellent and luxurious service below.
Since 1999, Skytrax, an aviation rating company, has funded a global airport customer satisfaction survey branded as the Passenger's Choice Awards. Now in its 22nd year, the company continued the annual tradition despite the impact of the pandemic.
Expert travelers reviewed over 500 airports based on several factors, including check-in, shopping, immigration, security, cleanliness, terminal comfort and ambiance, choice of bars and restaurants, and airport ease of access. A COVID-19 specific section was also included in the survey.
Here is the 10 of best airports in the world in 2021
1. Doha's Hamad International Airport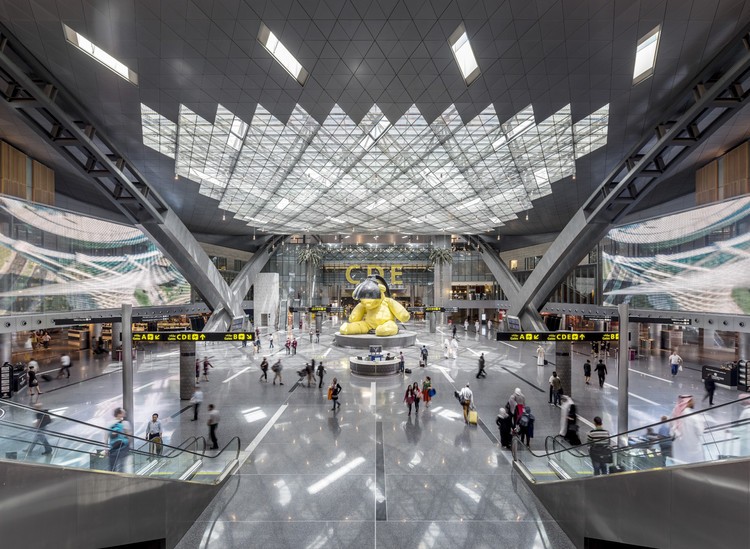 Photo: Tim Griffith/ HOK
Standard advice says it's best to get to the airport two hours ahead of departure time. Anyone flying via Qatar's Hamad International might want to double or even triple that.
Not because there's any extra hassle getting through security at this gleaming, ultramodern facility. In fact, before the pandemic added extra layers to all aspects of global travel, if you'd signed up to its E-passport scheme, you'd be through in minutes.
It's because you're going to want to spend that extra travel time wallowing in what is probably the most luxurious airport on the planet.
It is praised for its cleanliness, comfort, posh boutiques, unique artwork, COVID-19 response, and indoor train that shuttles passengers through the terminal. Hamad is the Official Airport Partner for the FIFA World Cup Qatar 2022 and is undergoing an expansion to accommodate 58 million passengers by the event.
2. Tokyo International Airport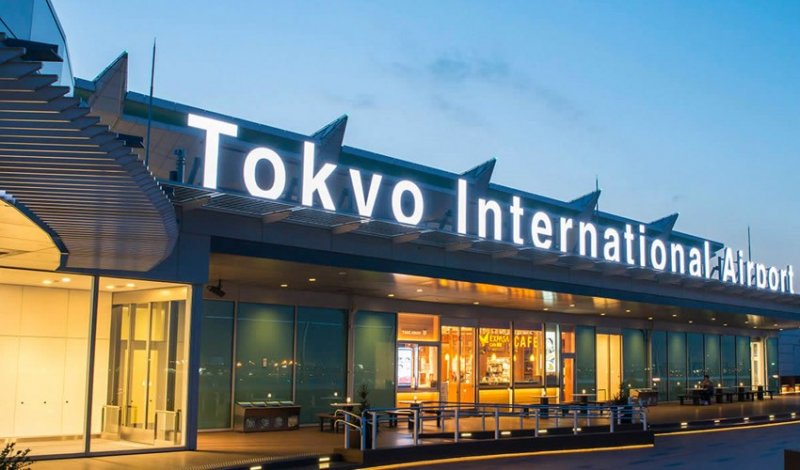 Photo: Skytrax
Haneda Airport (羽田空港, Haneda Kūkō, HND), formally known as Tokyo International Airport, is located less than 30 minutes south of central Tokyo, considerably closer to the city center than Narita Airport, Tokyo's other airport. Compared to Narita Airport, Haneda Airport handles significantly more domestic flights, but fewer international flights. With over 80 million passengers per year overall, Haneda Airport is by far Japan's busiest airport and ranks among the world's five busiest airports.
Haneda Airport was opened in 1931. In 1978, the then newly constructed Narita Airport took over most of Tokyo's international air traffic, while Haneda Airport was designated to handle the capital's domestic air traffic. Haneda Airport resumed handling an increased number of international flights in 2010 with the completion of a new runway and a new international terminal building.
3. Singapore Changi Airport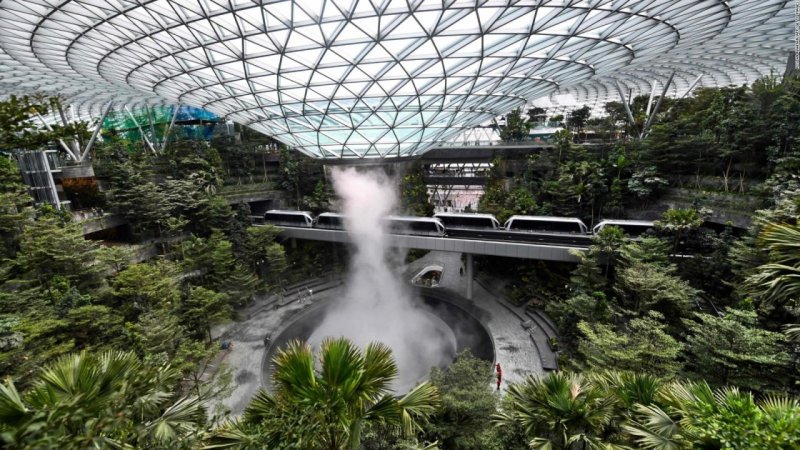 Photo: CNN
The focal point of Singapore's status as a world-class aviation hub, Changi Airport is an unforgettable tourist destination in its own right. With a slew of accolades to its name, Singapore's main airport boasts a trove of exciting activities, from shopping and dining to entertainment.
The airport comprises four terminals and Jewel Changi, a ten-storey lifestyle hub that seamlessly links to Terminals 1, 2 and 3, and fuses artistry, architecture and nature into a single structure.
Whether you're in Singapore for a layover, or spending a week in our tropical paradise, Changi Airport is bound to enchant the moment you land. Here's a small sample of what you'll experience.
4. Seoul's Incheon International Airport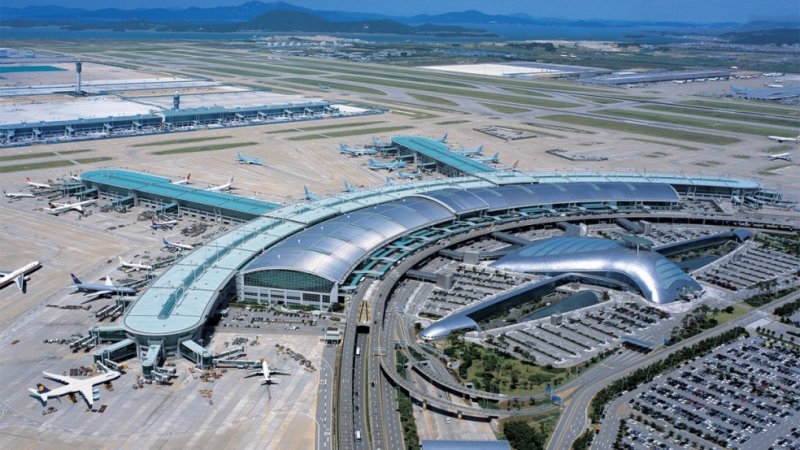 Photo: Skytrax Ratings
Incheon International Airport, sometimes referred to as Seoul–Incheon International Airport, is the largest airport in South Korea, the primary airport serving the Seoul Capital Area, and one of the largest and busiest airports in the world. It has been rated the best airport worldwide by Airports Council International and is also rated as the world's cleanest airport and the world's best international transit airport by Skytrax.
The airport has a golf course, spa, private sleeping rooms, an ice skating rink, a casino, indoor gardens, video game center and a Museum of Korean Culture. The airport opened for business on March 29, 2001 to replace the older Gimpo International Airport, which now serves mostly domestic destinations and shuttle flights to several East Asian metropolitan areas including Tokyo, Osaka, Beijing, Shanghai, and Taipei.
Incheon International Airport is located west of Incheon's city center, on an artificially created piece of land between Yeongjong and Yongyu Islands. The two islands were originally separated by shallow sea. That area between the two islands was reclaimed for the construction project, effectively connecting the once separate Yeongjong and Yongyu islands. The reclaimed area as well as the two islands are all part of Jung-gu, an administrative district of Incheon.
5. Tokyo's Narita International Airport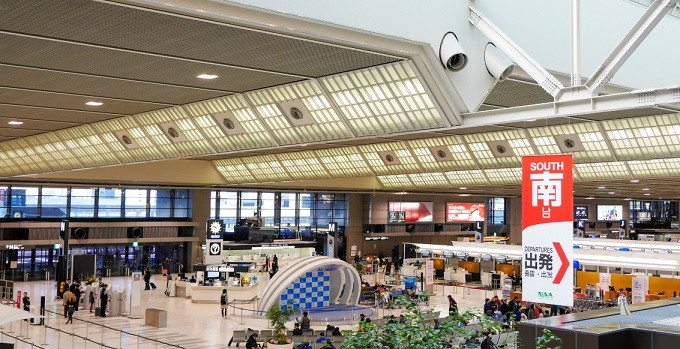 Photo: ABAY
Narita International Airport is the main international gateway to the Greater Tokyo region of Japan. The airport is the second-largest serving the Tokyo metropolitan area, with the larger being the more central Haneda Airport. Haneda, however, has long been limited to domestic and short-haul services, with Narita handling all long-haul services into the region. Both Haneda and Narita airports are undergoing changes in strategy which will see this pattern change. Hosting domestic, regional and international passenger and cargo services for over 40 airlines, Narita is a major hub for airlines including ANA, Japan Airlines and Delta Air Lines.
6. Munich International Airport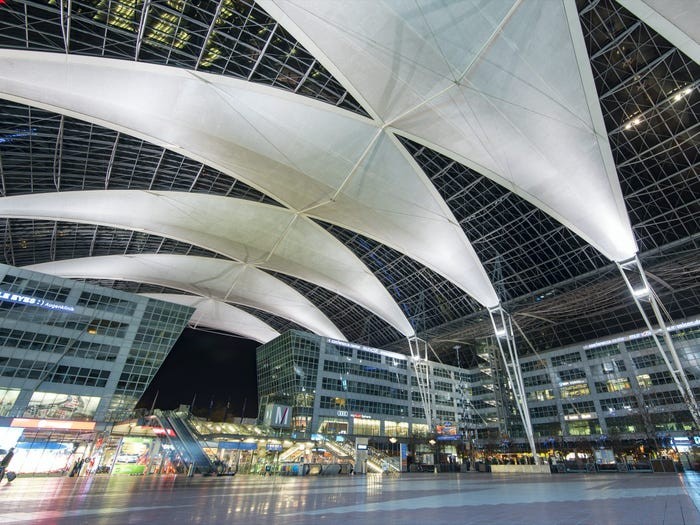 Savvapanf Photo/Shutterstock.com
Munich International Airport, also known as Franz Josef Strauss International Airport, is the second busiest airport in Germany and is the main airport for passengers visiting Bavaria. Located nearly 30 km outside the city, near the town of Freising, Munich Airport is Germany's second busiest in terms of passenger traffic after Frankfurt Airport. Munich Airport flies to 248 destinations worldwide and can handle more than 28 million passengers per year.
The airport covers an area of 15.6 square kilometres on land that was originally the site of a village named Franzheim. The village was levelled and its residents rehoused elsewhere before construction of the airport began in 1980. Airport operations commenced in 1992.
Munich Airport has two passenger terminals and two parallel runways, both 4,000 metres in length, which together handle 90 aircraft movements per hour. In May 2015, Munich Airport became the first airport outside of Asia to be ranked as a 5-Star Airport by Skytrax.
7. Zurich Airport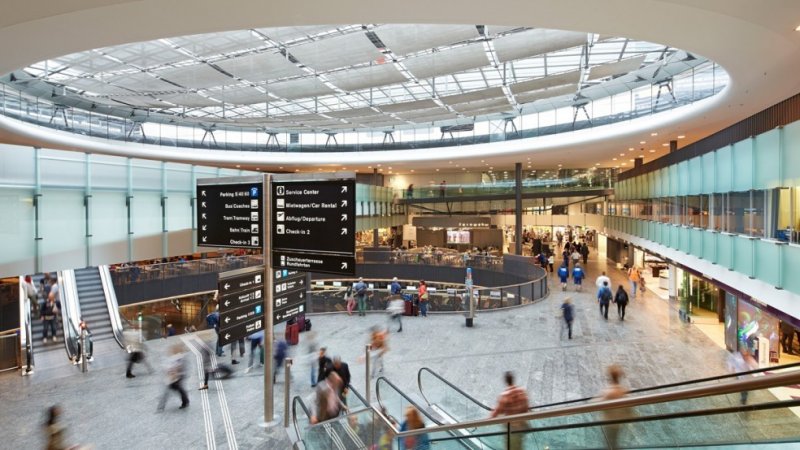 Photo: Skytrax
Zurich Airport – Switzerland's gateway to the world – is a quality airport in the heart of Europe offering excellent access to international, national and regional transport networks. Zurich Airport regularly wins awards for its excellent services, short transfer distances, friendly staff, cleanliness of its infrastructure, reliability of its processes and other quality indicators. This performance can be credited to around 27,000 employees at more than 280 partner companies, who ensure each day that passengers and visitors enjoy the time they spend at Zurich Airport.
As a diversified business and a listed company, Flughafen Zürich AG operates Zurich Airport – Switzerland's most important transport and meeting hub.
Flughafen Zürich AG has around 1,700 employees across four business areas. The company focuses on its core activities: national and international airport operator, operation of the commercial centres in the landside and airside areas, as well as income-oriented management and further development of real estate at the Zurich location.
8. London's Heathrow Airport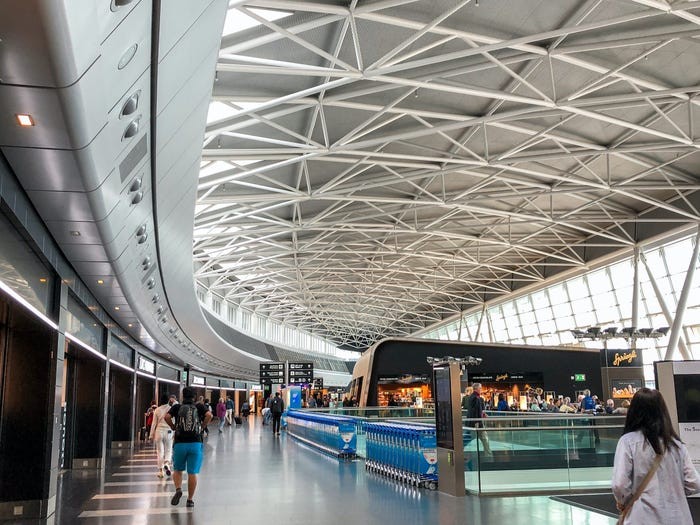 Photo: Shutterstock
Heathrow Airport in London is the UK's largest and busiest airport as well as being the busiest airport in Europe and the seventh busiest in the world based on passenger traffic.
Located in the west of the city, in the London borough of Hillingdon, Heathrow hosts two runways and four operational terminal buildings. It is the primary hub for British Airways and the main operating base of Virgin Atlantic.
Approximately 80 airlines fly from London Heathrow, taking passengers to over 180 destinations around the world.
In 2017 Heathrow Airport won the International Airport Review award in the category of 'Security'.
9. Kansai International Airport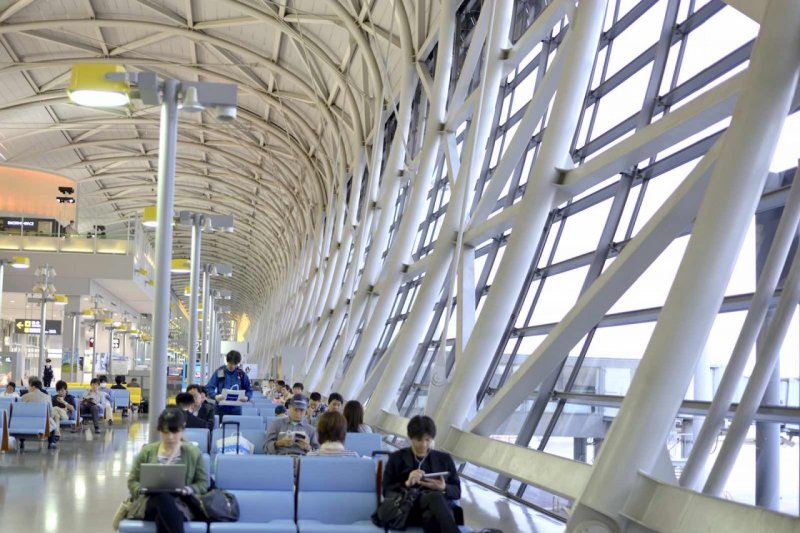 Photo: iStock
Kansai airport is an international airport built on an artificial island in Osaka Bay, south of Osaka, Japan. With more than 31,9 million passengers in 2019, the airport is the gateway to the Kansai region, in the West of Japan. The airport provides one of the largest networks for both domestic and international routes with complete 24-hours operations. Driven by the dynamism of the tourism sector in Japan, the airport also benefits from the rise of low-cost airlines, of which it is the main platform in the region.
Kansai hosts the longest terminal in the world and is a hub for All Nippon Airways, Japan Airlines, Nippon Cargo Airlines, and low-cost carrier Peach.
10. Hong Kong International Airport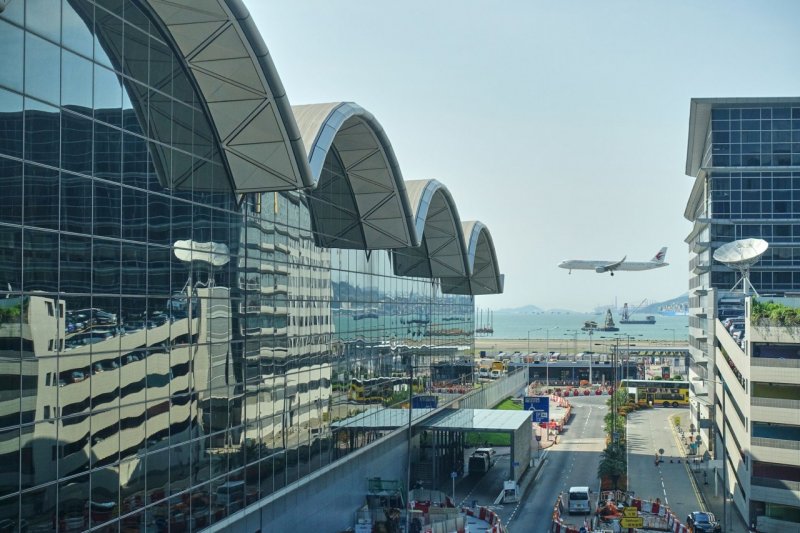 Photo: Getty Images
Hong Kong International Airport (IATA code: HKG) is the main airport in Hong Kong and is located on the island of Chek Lap Kok, land which has mainly been reclaimed explicitly for the building of the airport itself. The airport has been in operation since its completion in 1998 when it took over from its predecessor, Kai Tak Airport, as Hong Kong's main airport. The construction of the airport cost over $20 billion and increased the land mass of Hong Kong by 1%.
Hong Kong Airport is the world's busiest for cargo and one of the busiest in the world for passenger traffic. It is a hugely important hub for the region, connecting much of Asia with the rest of the world. It is home to one of the world's largest terminal buildings.
The airport is in operation 24 hours a day and is the main hub airport for Cathay Pacific, Cathay Dragon, Hong Kong Airlines, Hong Kong Express Airways and Air Hong Kong (cargo carrier).
Other airports voted by Stytrax reviewers:
11. Nagoya's Chubu Centrair International Airport
12. Amsterdam Airport Schiphol
13. Helsinki-Vantaa Airport
14. Guangzhou Baiyun International Airport
15. Paris Charles de Gaulle Airport
16. Frankfurt Airport
17. Istanbul Airport
18. Copenhagen Airport
19. Dubai International Airport
20. Madrid-Barajas Adolfo Suarez Airport
" "
Charlotte Pho
TAG: