World News in Brief: August 20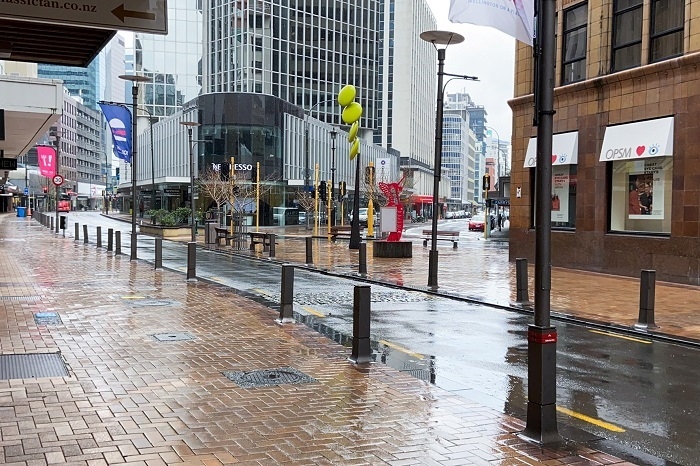 New Zealand's Prime Minister Jacinda Ardern extended a nationwide lockdown as the number of COVID-19 cases in the country jumped and the outbreak widened beyond its largest city, Auckland, to the capital, Wellington.   
Malaysia's king appointed Ismail Sabri Yaakob as the prime minister on Friday, replacing Muhyiddin Yassin, who stepped down this week after losing his parliamentary majority.
* China's National People's Congress on Friday passed a law designed to protect online user data privacy and will implement the policy from Nov. 1, according to state media outlet Xinhua.
* Bulgaria's centre-right GERB party on Friday became the second political party to give up trying to form a new government since last month's inconclusive parliamentary poll, bringing the Balkan country closer to a third election this year.
* From Seoul to Paris, and Moscow to Bangkok, concerned citizens are lining up for shots as COVID-19 case numbers swell. That may ease pressure on stretched hospitals around the world, but with it comes a hangover - a severe shortage of blood donors.
* The United Nations refugee agency UNHCR said on Friday that most Afghans are unable to leave their homeland and that those who may be in danger "have no clear way out".
* More than 18,000 people have been flown out of Kabul since the Taliban took over Afghanistan's capital, a NATO official said on Friday, pledging to redouble evacuation efforts as criticism of the West's handling of the crisis mounted.
* Japan plans to dramatically ramp up daily COVID-19 tests, borrowing from anti-contagion measures used in the recent Tokyo Olympics, as it battles its worst wave of infections, driven by the Delta variant.
* Singapore, one of the world's most vaccinated countries, is likely to stick to its mask mandate for some more time, according to its foreign minister, as the city-state cautiously reopens its borders and eases its COVID-19 restrictions.
* India reported 36,571 new coronavirus infections in the last 24 hours, the government said in a statement on Friday.
* Russia on Friday reported 785 coronavirus-related deaths in the last 24 hours as well as 20,992 new cases, including 1,925 in Moscow.
* Thailand's passed the 1 million mark in coronavirus cases on Friday, 97% of which were recorded in the past five months, as the country struggles to boost vaccinations and get on top of one of Asia's most severe COVID-19 outbreaks.
* Malaysian health authorities reported 23,564 new coronavirus infections on Friday, a new daily record. The country has recorded 1.51 million cases in total.
* The Philippine health ministry on Friday reported 17,231 new coronavirus cases, a record-high daily increase in cases.
* The mass rollout of COVID-19 booster vaccines in Britain to residents over 50 this autumn could be shelved, with government scientists considering limiting third doses only to the most vulnerable, The Telegraph reported.
* Republic of Korea has extended its social distancing curbs for two weeks to ward off a surge in coronavirus cases, while allowing vaccinated people some latitude.
* The Biden administration's plan to provide COVID-19 vaccine boosters is based on concerns that a decrease in the vaccines' ability to protect against milder infections could also mean people will have less protection against severe illness, a premise that has yet to be proven, scientists said.
* Mexico is battling a new wave of coronavirus infections as daily cases hit record highs and the official death toll passed 250,000, one of the highest worldwide.
* The COVID-19 lockdown of Australia's Sydney was extended and a nightly curfew imposed on the city's worst-affected suburbs in a last-ditch attempt to slow the spread of the highly infectious Delta variant.
* China will plant 36,000 square kilometres of new forest a year - more than the total area of Belgium - from this year to 2025 as it bids to combat climate change and better protect natural habitats, a senior forestry official said on Friday.
* Tropical storm Grace is strengthening over the southwestern Gulf of Mexico and is expected to regain hurricane force later on Friday, the US National Hurricane Center (NHC) said in its latest advisory.
* The UK's health regulator has approved an antibody cocktail developed by Regeneron and Roche to prevent and treat COVID-19, it said on Friday, adding it was trying to roll it out to patients soon.
* Johnson & Johnson has sought approval from Indian drug regulators to conduct a study of its COVID-19 vaccine among 12- to 17-year-olds, the company said on Friday.
* Brazil is negotiating with Argentina on the construction of a billion-dollar pipeline from the Vaca Muerta shale gas reserves, Brazilian President Jair Bolsonaro said on Thursday.
* US President Joe Biden will give remarks on Friday at 1 p.m. ET (1700 GMT) on the evacuation operation in Afghanistan, the White House said.
* Syrian air defenses confronted an "Israeli aggression" in the Damascus countryside on Thursday, Syrian state-owned Ekhbariya TV and state news agency SANA said.
* The death toll from an attack on civilians and the military in northern Burkina Faso has risen to 80 people, the government said in a statement on Thursday.
* Fifteen soldiers were killed and a number of others wounded in an ambush on a military convoy in central Mali on Thursday, the armed forces said.
Reuters
TAG: